Today we are going to talk about pants. For all of you who were waiting for another kind of pants apart of the skinny ones, well, finally another style is on! The only problem is that it is exactly the opposite, now is time to use wide-leg pants.
Just as if we were on "That 70's show", the wide-leg pants are on fashion in all kind of fabrics and colors. It is not only to create a hippie style, you can be as chic as you want because this kind of pants can be found in any style, which make it very original and fun.

Now, I am sure you are wondering … are this kind of pants good for my body? Well, I have good news for you, this pants are for almost any body shape, they are better than the skinny pants since even if you have wide hips, you can wear them! Great no? The only restriction will be if you are not tall because it will make you look shorter. (well, nothing is perfect!)
Here are some tips to learn how to wear the wide-leg pants:
• Although you can wear them with flats, hills or platforms will be better since this kind of pants are usually longer than the normal pants and shoes can be covered.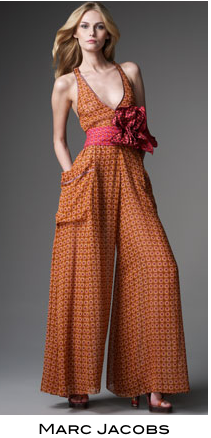 • Since the volume is on the bottom of your body, you should use fitted tops. The length should be at your waistline or your hip (the bone hip).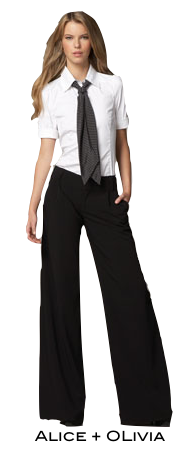 • If you decide to wear a wider top, try to use a belt to show your waist or your hips, if not your body will look completely square.
• As you can see, this kind of pants can be use in any situation, from a casual look (with jeans) to the formal or business look; all depends on how you combine them and the accessories that you use.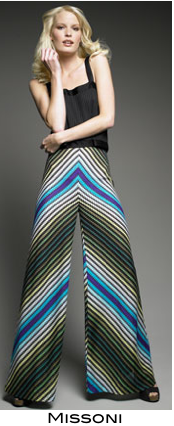 So, don't wait any longer, run to your closet and give a chance to those wide-leg pants that I am sure you have there waiting for the right time to be used again!
If you have any doubt or comment please leave it here or in my facebook page and I will be happy to answer.
And as usual, if you like it please share it!
See you soon!
Fabiola
This post is also available in: Spanish