Yesterday the Victoria's Secret Fashion show took place in New York. This is a very expected show because all the people (specially men) are waiting to see the "angels", a group of very selected top models.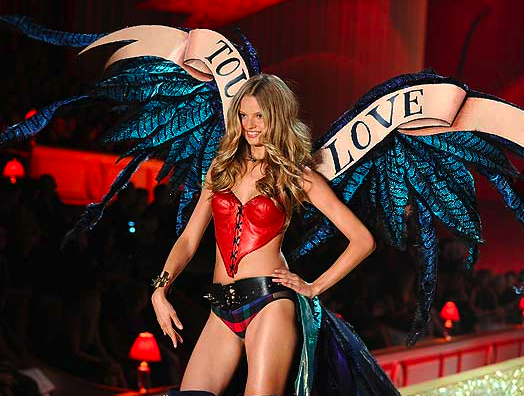 The show was divided in different sections with specific themes and the outfits where specially designed for each model (obviously all of them with wings). The invited artists were Kate Perry and Akon. Here is a  backstage video you can watch it on TV on November 30th.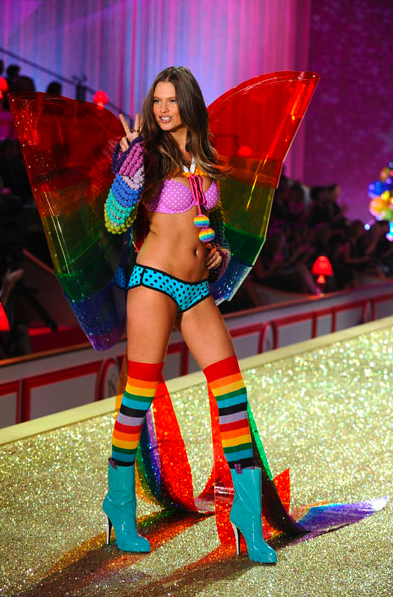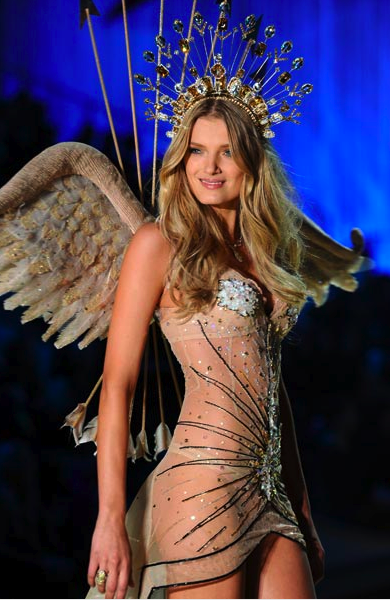 And since we are talking about underwear, I would like to talk to you about the IMPORTANCE of using the right one for your body. It is incredible, but if you don't wear the right undies, your outfit could be a total disaster.
Here are the typical mistakes choosing underwear:
Panties: if they are not your size they can be too tight and create love handles. It is wrong if you can see them or define the shape through your pants, or if they are too small and don't hold what they need to hold.
Bras: not wearing any (very few people can do that), don't wear your correct size so you literally have and "overflow" all over the place, wear the wrong type for the kind of top that you are using, showing the stripes when you don't want to show them because they fall from your shoulder (too big).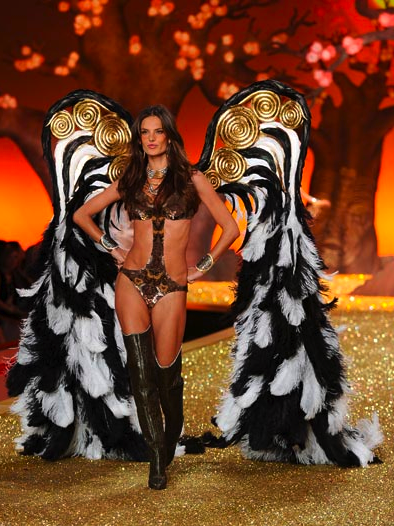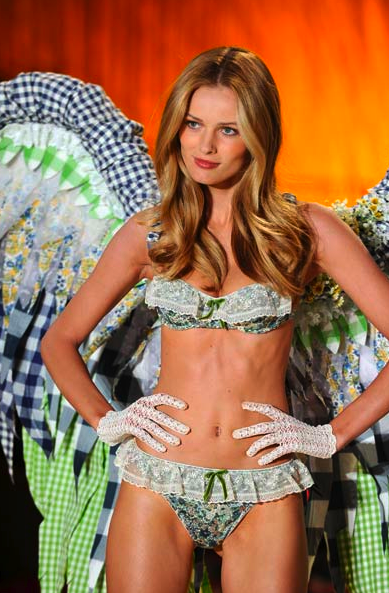 As you can see all the mistakes are because either is the wrong size or the wrong cut for your body, so … how can we choose the right one?
It depends on each person because we all have different bodies and shapes, but here are some tips to consider:
Bra – the size varies in each country for example, in Mexico the size is 34B being 34 for the back and B for the cup; meanwhile here in Argentina, the size goes in centimeters that measure the whole bust and the back 85, 90, etc. So, in order to be sure you have the right size, your MUST try it before you buy it, that is the only way to be sure that it will not be too tight and that it holds all what is needed to be hold. Of course we are talking about the everyday bra, if you want something sexier the search will be different, but for now let's stick to the everyday bra. Remember that it's very important that you get the right size not only because esthetics reasons, but also because healthy reasons, that is a very delicate area.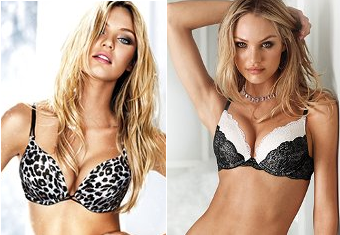 Panties – doing shopping could be more difficult because usually you cannot try them, so you have to analyze your body and your current size. For example, if you are using a medium size and you have love handles then it could be that they are too tight, so you might want to change to a bigger size. Be careful with thongs and bikinis if you have a tummy, the low rise will emphasize your tummy.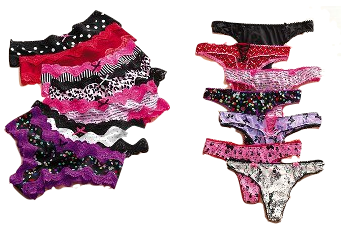 I know … the best is to get sexy underwear and look great, I totally agree, but your priority should be always to wear what is good to your body. So, the challenge will be to find the right underwear and be sure that is sexy! At the end we all want the same thing, get the underwear that holds what is need to be hold and look amazing, agree?
See you soon!!
Fabiola
Clothes from Victoria's Secret.