October 26th, 2010
This time I am going to explain you how to choose the best pair of jeans, the best for your body, and especially for your butt, because let's be clear in something, if your jeans don't make you have an spectacular butt … what's the point???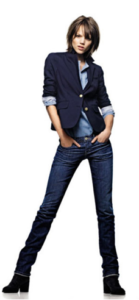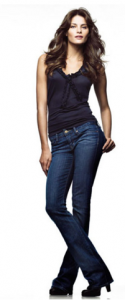 We usually use jeans as "all use" pants, since it can be used for any occasion, depending how you combine them they are perfect for an informal lunch, or for a night at the club. There are many different kind of jeans, with different cuts, lengths, rise, colors, etc … but let's go to the main issue …
How do you know which pair is the best for your body?
Well, first of all, finding a pair of jeans that are your size, doesn't warranty that you are going to look great on them, you have to consider the following in order to be sure that they fit you: the length, the cut, the pockets position and the color, although this last one is the less important to consider.
Pockets – the position and the shape of the pockets are key to your butt, if they are too big and they finished below your butt the effect will be a droopy butt, and nobody want that.
If your butt is big, "V" pockets are not good for you because it will enlarge your hips, also if the pockets are very separate form the middle seam of the jeans.
If you have a small butt, then pockets are for you since they will give an extra volume to that area, especially the pockets with buttons. If the pockets are separate from the middle seam of the jeans it will be even better for your butt, it will look bigger.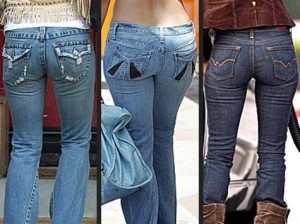 Rise – this is the length from your crotch to the jeans waist. You have to be very careful with the height of the rise because although it suddenly become a fashion the ultra low rise, it is not always good for every body, just as the high rise … actually that one is not good for anyone! The best is to use the medium rise; especially if you have a big butt the higher the waistline is the better, since the effect will be that your butt is firmer. If you have a tummy don't use low rise since it will look bigger. And please, don't let your tong go out from your jeans!! It doesn't look cool and very probably will not be the best for your body (you may look fat even if you are not).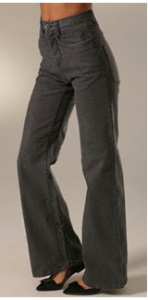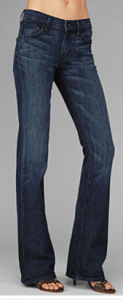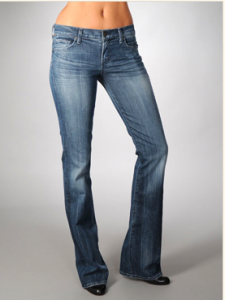 Length – the jeans length is very important a long and straight pair of jeans will help you to look slimmer and taller, meanwhile an ankle length could automatically put on some weight on you. In fact long jeans are better for everybody, but be careful to not use them too long, go sweeping the town is not cool … If you like long jeans use them with high heels, if not cut them to touch the border of your flat shoe (the top border eh?). You can cut them and let them fray naturally or have them hemmed in the same color stitching.
Cut – this is how your jeans "hug" your legs, butt and thighs.  The slim cut is not recommended if your have a big butt.  The cut that fits almost everybody is the boot cut; it makes your legs look longer and slimmer.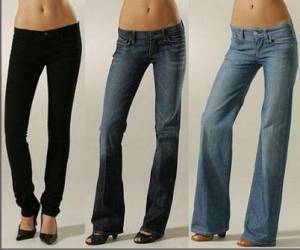 Color – I left this to the end, because it is not really the most important thing that you have to analyze when you buy a pair of jeans, but be careful if it has a washed color in a part that you don't want to enlarge.
If you want to know more about how to look better in your own body, subscribe to the newsletter and we will be in permanent contact with more news and tips.
See you soon!
Fabiola Silva
Credits: the pictures shown here are form the following brands: 7 for all Mind Kind y The Gap.