I thought it will be interesting for this first post, to make a summary of all the red carpets season that just happened during this first quarter of the year, what its called, the award season for TV and movies, the best opportunity to see all the fashion trends and new looks of the international celebrities.
I included the following events:
People's Choice Awards – January 9
Critics' Choice Awards – January 10
Golden Globe – January 13
The Grammy – February 10
The Oscars – February 25
In general the designers that dressed more celebrities these season were: Alexander McQueen, Christian Dior y Gucci.
As we all know the Oscars is the best gala, but for me many celebrities looked better in the Golden Globes, like Adele, who wore for the Grammy a floral gown from Valentino, which was to much print for her body, it makes her look bigger and not as good as she looks in the other events where she used black.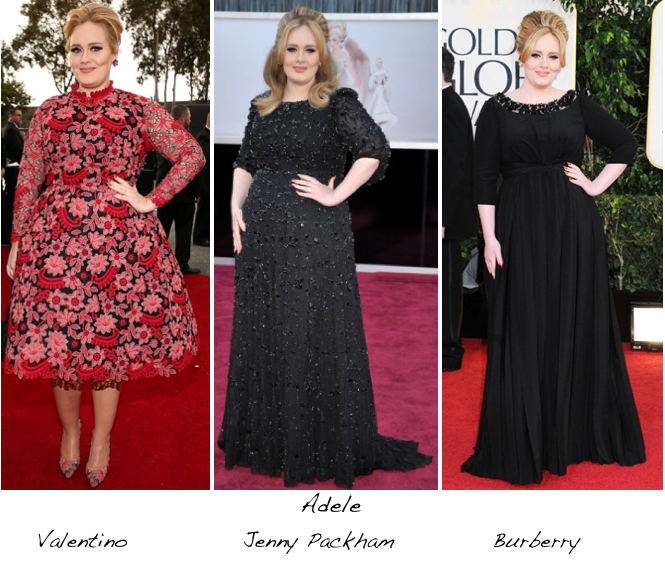 Naomi Watts, is every event looked spectacular, she changed completely her every time.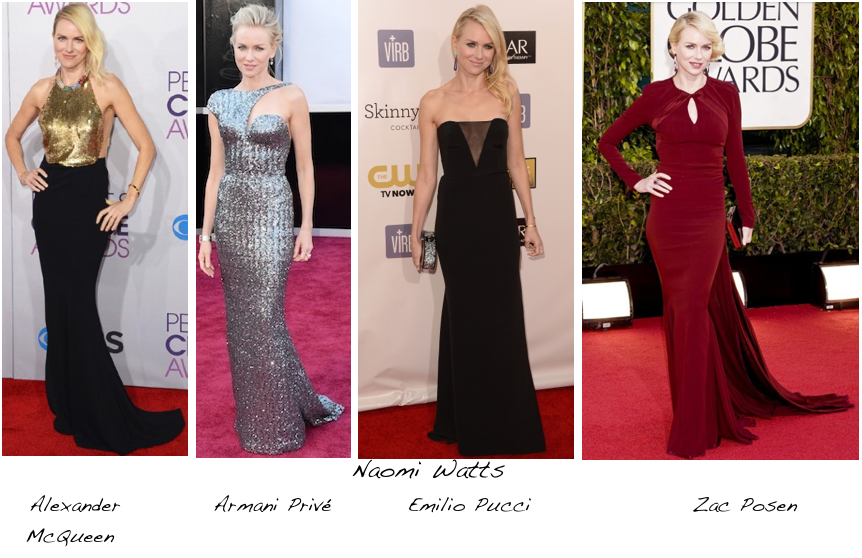 Anne Hathaway, looked great but her choice at the Oscars was weird, the dress was not completely perfect for her specially in the upper part. Nevertheless her short hairstyle looks great and suits her face shape.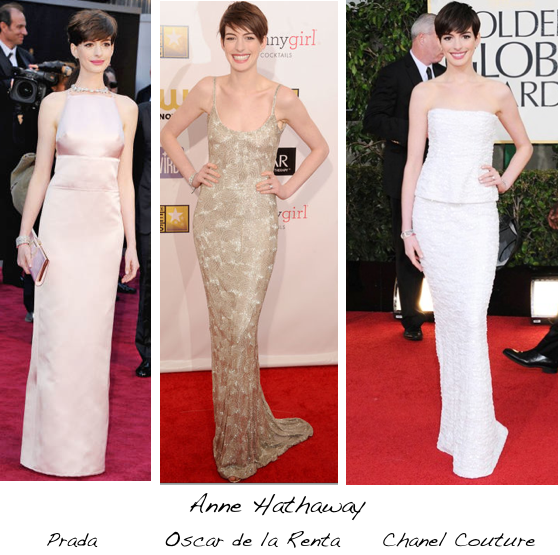 Among my favorite dresses were the choices used by Amy Adams and Jennifer Lawrence. Great choices of shape and color every single time!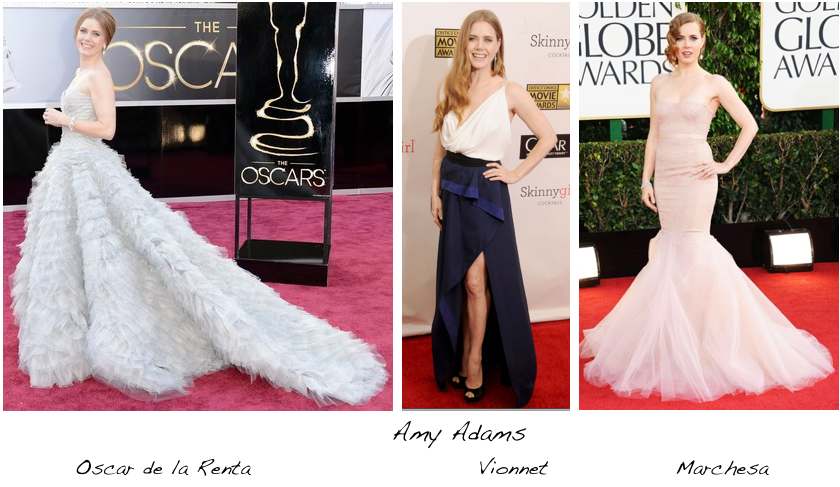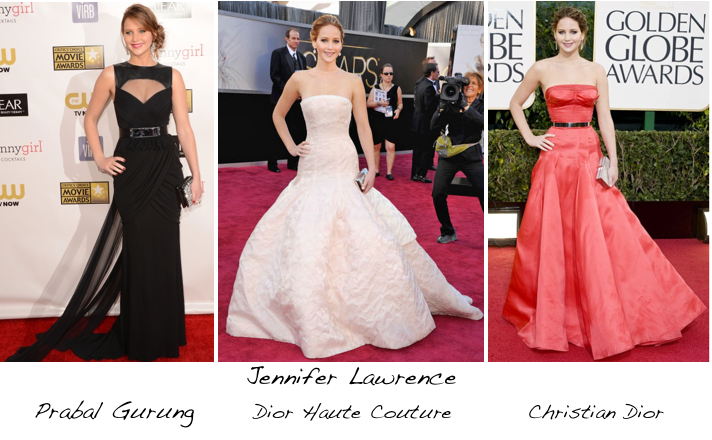 Marion Cotillard looked simply spectacular, and very elegant … here she is in the Critics' Choice Awards and the Golden Globe Awards.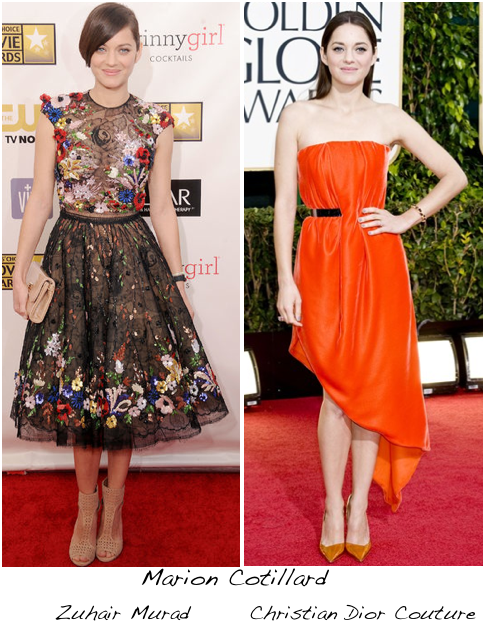 Taylor Swift was very elegant in each event and here dresses were very beautiful, but I think she looked older than what she is, the best choice was the J Mendel gown for the Grammy.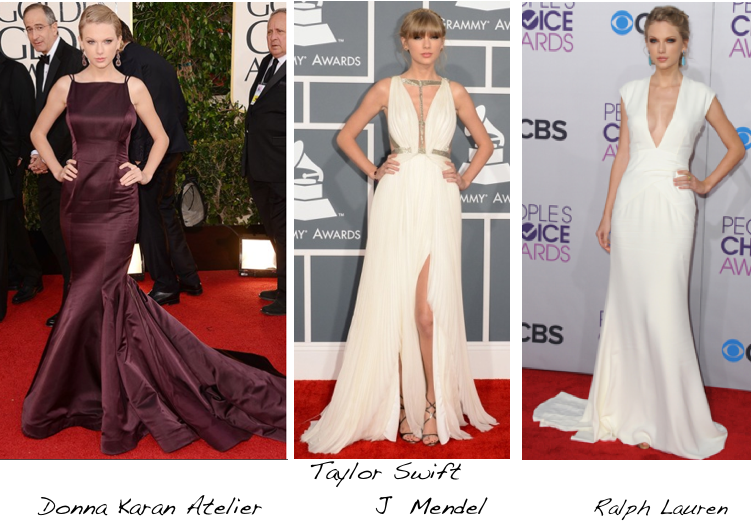 Jessica Chastain, made her best choice for the Oscar, because in the other two events she looked very elegant but the upper part of her dresses were not really flattering for her body, the best choice was the strapless.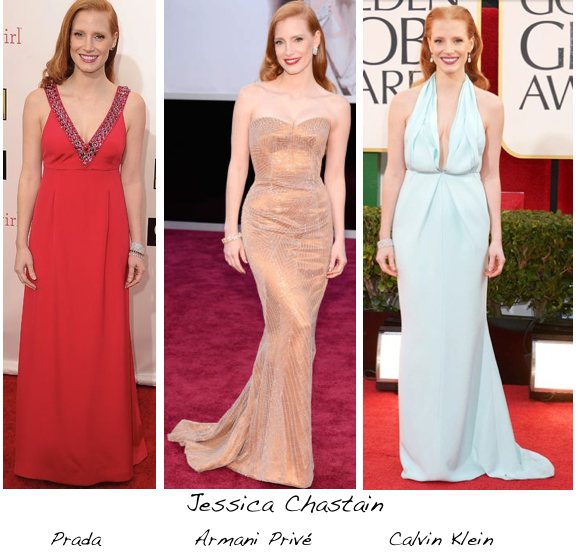 Jennifer Garner, knows her body very well and that's why she choose strapless for both events, both gowns had modern designs and very colorful options, but the downside was that she looked very similar in both occasions, don't you think?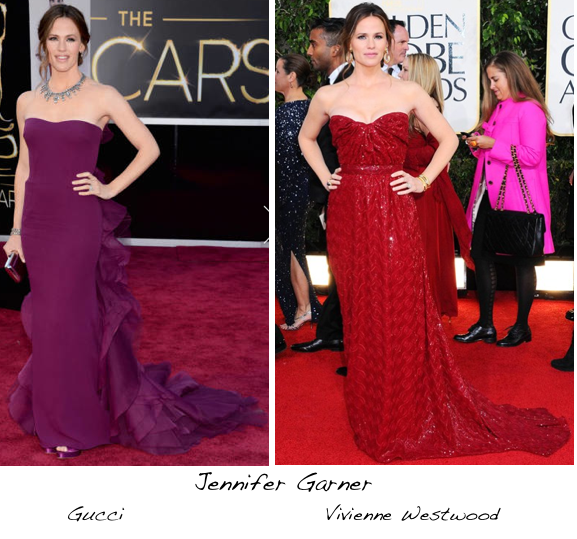 Salma Hayek … well what can I say, I love her, she always looks amazing, but for me this time she didn't make the best choices. For the Oscar she looks like Cleopatra, she is very small and with that large neckline she looks weird. And for the Golden Globe, she looks older with that hairstyle.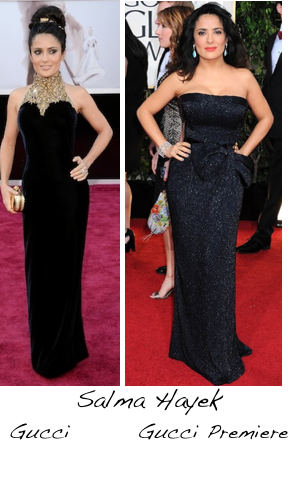 Nicole Kidman looked great in all those dresses but I am so sad about her face, stop the botox! She used to be very beautiful and look at her!. Jennifer Aniston was ok but she could have been better.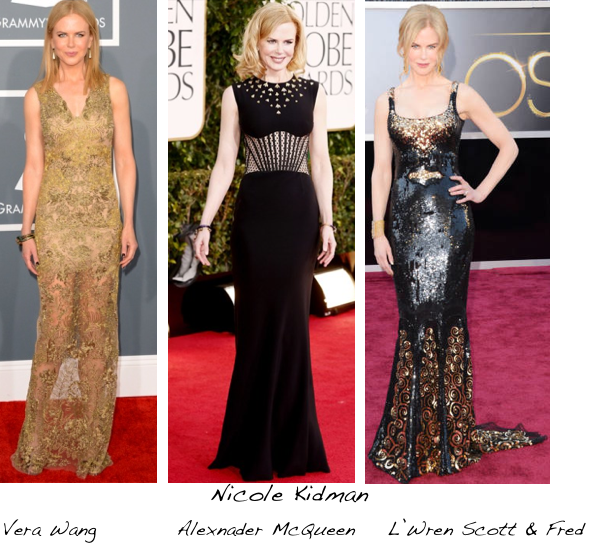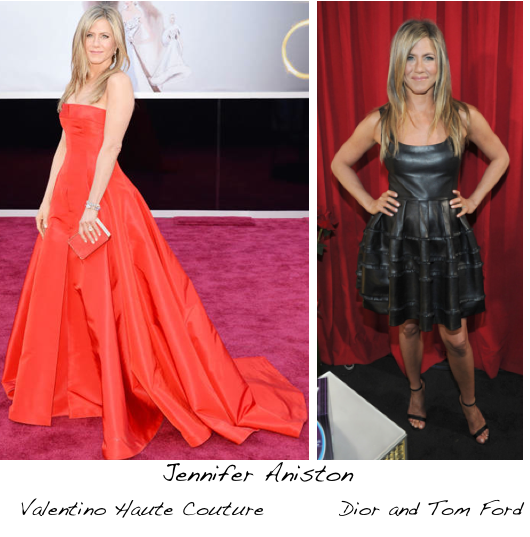 Octavia Spencer is a great example of how to dress and look spectacular without being skinny. As you can see she used two options of the same designer and she just look great, the style fits her body and both were very flattering and very different one from the other, great choices!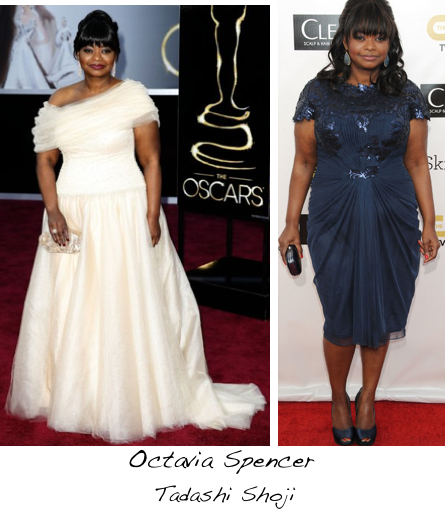 And since we are in the new era of Manequi, we cannot miss the manly side of the red carpet, so here is Bradley Cooper using Tom Ford in both events. His suit is straight, elegant and he changed his look also using stubble to complete the informal look.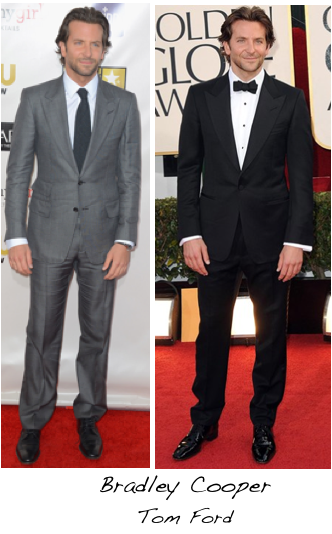 Eddie Redyman, is another great example, of how to look completely different, elegant and with lot of style, he used Gucci.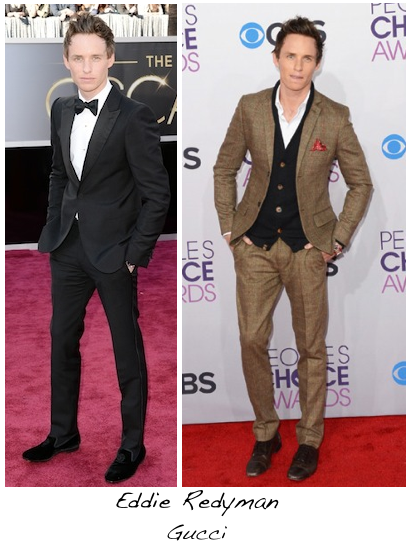 Here are another examples that are not my favorites but are good examples of different kinds of suits.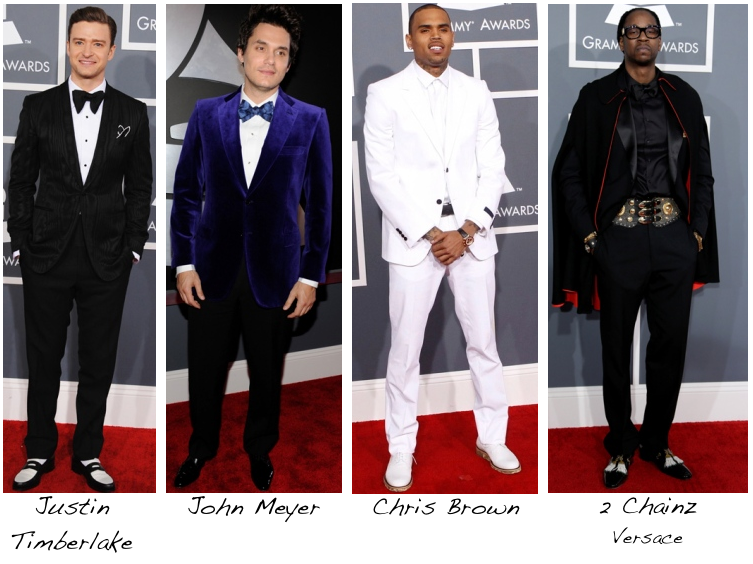 Here are some other examples of celebrities that looked spectacular at the Oscars: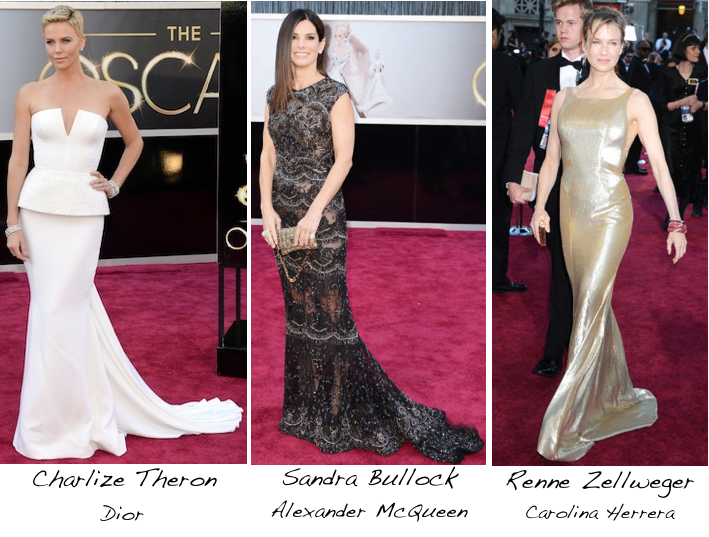 Especially Charlize Theron looks amazing and I love her short hair. Renne Zellweger, always loyal to Carolina Herrera, shows her fit and beautiful body on that dress but I didn't love it, to simple.
Here another beautiful dresses from the Grammy and the Golden Globe.

Now, the worst dresses of the season:
JLo, what was she thinking with what ever she was wearing at the Grammy? She looks much better at the Oscars but still, not amazing.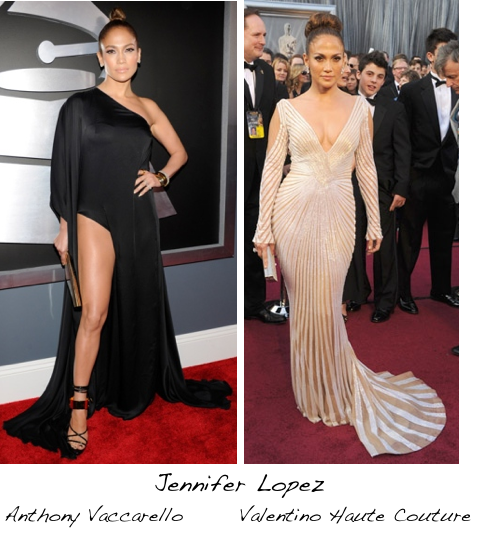 Lea Michele at the People's Choice Award,  that pink dress is awful and all her attitude, in the other hand at the Golden Globe she looked elegant and beautiful.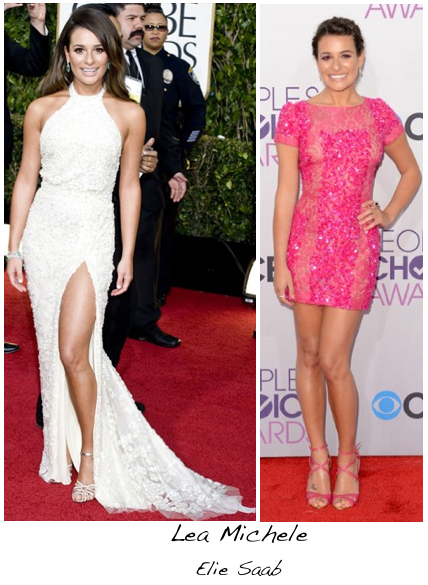 Reese Witherspoon wore a Gucci that was not really flattering her figure, since her bottoms look wider than they are due to the black detail on the dress. Helen Hunt chose a dress from H&M but it was full of wrinkles, which make it looks like if she was wearing a bed sheet. Sally Field … well she is a wonderful actress who usually is very elegant , but that dress is not so good since the effect at her belly bottom makes her look wider than she is.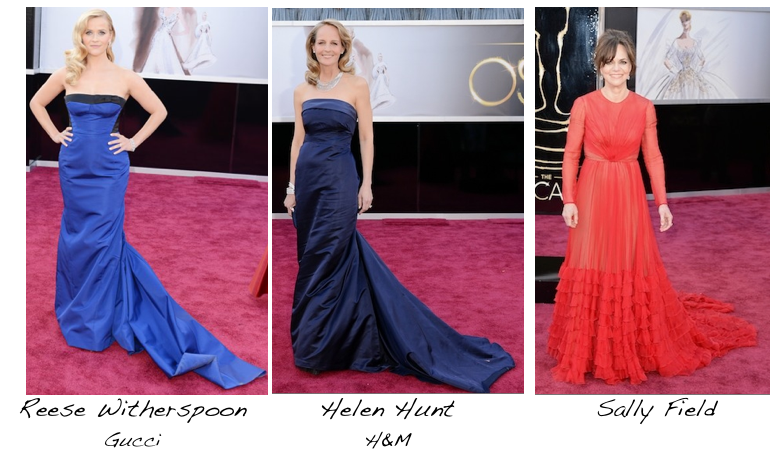 And to have a great end, here is Quvenzhane Wallis, beautiful at any age …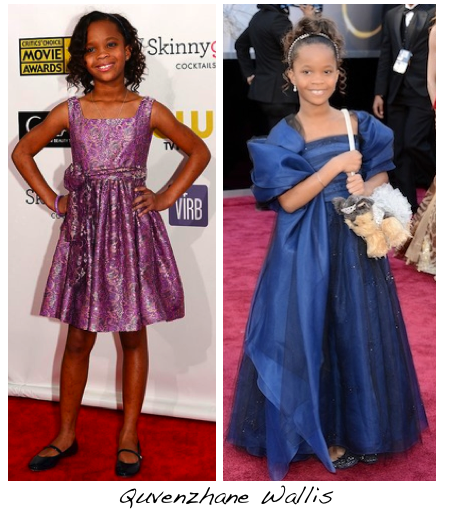 See you soon!
Fabiola
This post is also available in: Spanish