After a little absence I am back! And to be honest since I arrived in Buenos Aires I am quite dizzy with all the things that are happening around me since all my friends decided to get married. Yep, from the one who had been dating 8 years to the one who just have 6 months … I guess everybody is taking seriously that the world is going to end this year!
So, let's talk about wedding dresses to be in the mood, maybe you are in the exact same situation of my friends so it could be useful.
Everybody wants to look great on that date, some of the brides do crazy diets, and special treatments for their skin before the big day, but, to be honest, not everybody gets the perfect look. Some of them try to be the princess of the story and end up being the witch. The reason of this is simple: people use things that are not good for their body, their skin and their face. The objective is look great, feel yourself and be comfortable, be able to move, dance and enjoy, keep that on mind and things will be easier.
Here are some simple tips to get the perfect look:
The dress
It's very important that the dress shows your personality and fits your body type in a perfect way, and more important, it has to be comfortable, not too heavy or too tight. You have to be the one who takes control of the dress and not the other way. I know this is quite obvious but believe me it happens, how many times have you seen a full team helping the bride to go to the bathroom?
So the first thing you should know is which cut is better for your body type:
→ If the upper part of your body is smaller than your lower part: then your objective should be to send all the attention on your upper part to create the perfect balance. If you want to use embroider or details use them on the upper part of the dress. Try the boat neck, or a "V" neck. It's very good for you the empire cut and the "A" skirt. Avoid the mermaid cut and the pencil skirt.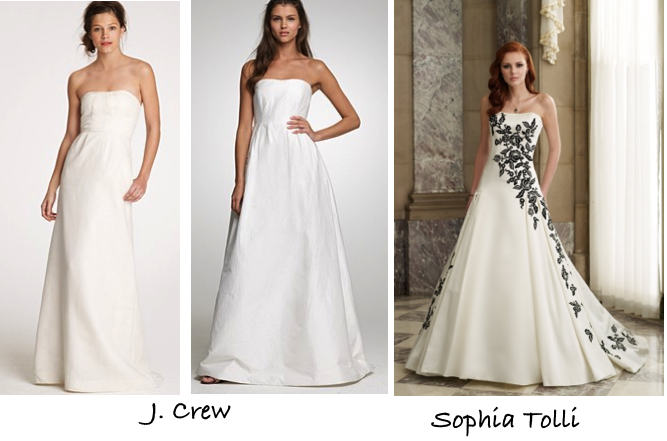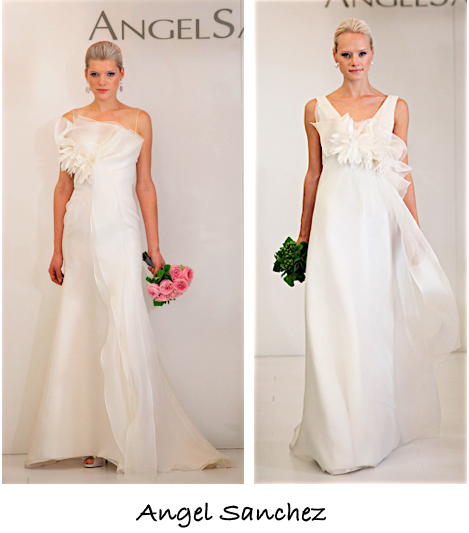 → If your upper part of your body is bigger than your lower part: you have to avoid any cuts that emphasize your waist because this body usually has no waist or not much. The objective is to add volume to the lower part of your body. Try the "U" or "V" neck. Regarding the cut of the skirt avoid anything to tight try to add volume, skirts with he layers and flares always help.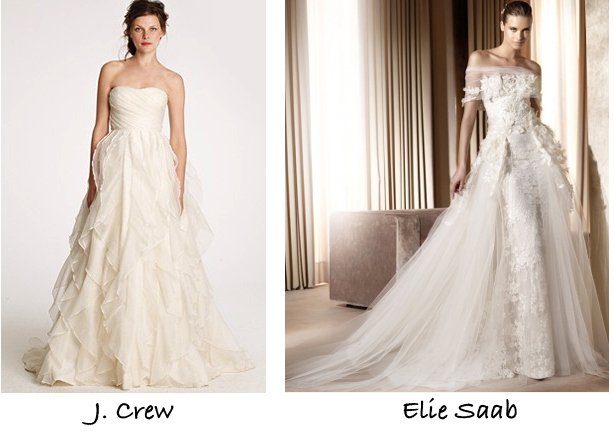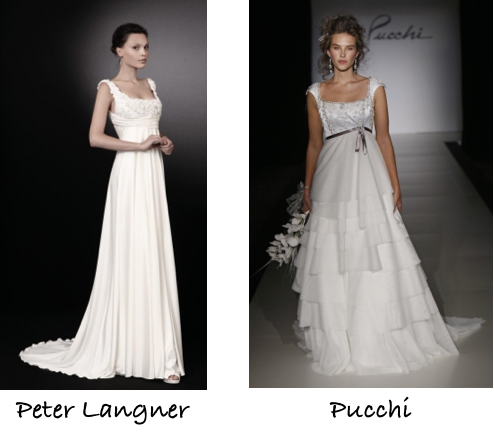 → If you have a balanced body with a small waist: the best cut for you is the one that shows your waist. The focus is to show your curves and emphasize your waist. You can use the mermaid cut, or anything tight to your body. Be careful with the neckline, if you have big bust the strapless can't be straight because it will make your body square.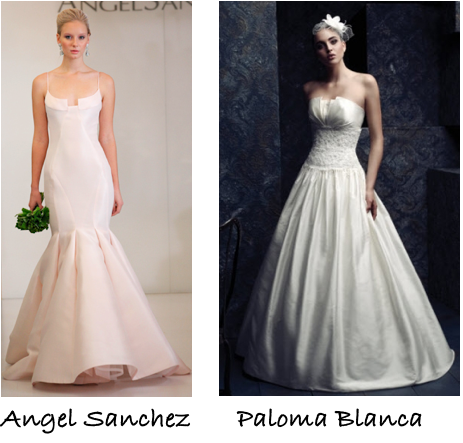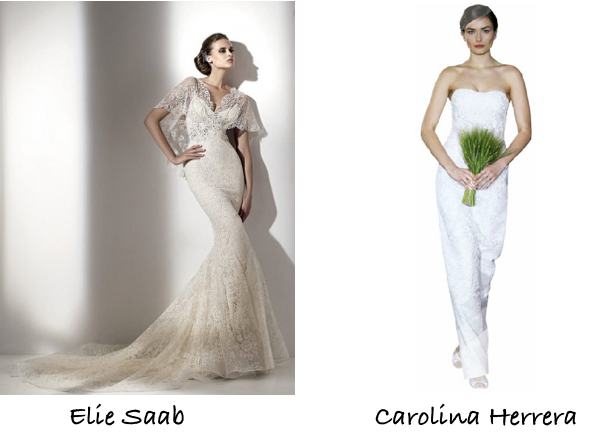 The fabrics and the colors will depend on your personality, if you are romantic it will be very probably that you will prefer a lot of embroider and details like flowers. If you are more modern you may want to include special details like color or leather. As I mentioned before the objective is to choose a dress that shows your personality.
Make up and hairstyle
In this section my suggestion is very simple but stronger: what ever you do it has to show your personality and you have to feel yourself, feel comfortable with your decision. For example if you have never used an updo, why try that one for your wedding? Or … if you have never used make up, please go for a simple and nice natural make up for your wedding if not you will feel like having a mask.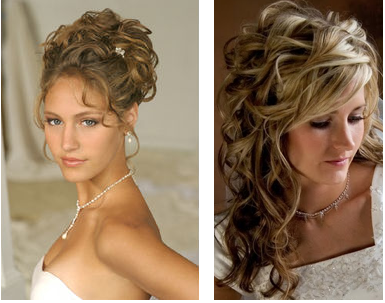 I am not saying to avoid make up because you will need it to look great in the pictures and during the whole night, what I am saying is that you should choose a make up style that will make you prettier and not weird.
Any way, I hope this simple tips will be useful for you remember that specially on that date you have to look an feel prettier than ever, project your personality and specially feel comfortable with your choices.
See you soon!
Fabiola
This post is also available in: Spanish