Hello again! I am sorry for not been in touch with last week but sometimes things get complicated and time pass by with out noticing. Any way, I am back, and today I will present you an interview of a wonderful make-up artist.
She has a lot of experience and she is the exclusive make-up artist of one of the top TV presenters here in Argentina (Mariana Fabbiani), I am talking about Ximena Matienzo.
Ximena studied "Fine arts" here in Buenos Aires, and in parallel she had studied make-up as a hobby, because she always loved to do the make-up of her friends before going out, or just for fun!. When she finished her carrier, she decided that the best way to express her art was doing make-up so she devoted herself completely to that. She started doing make-up for fashion catwalks, editorials and brides, but in 1996 she entered the TV business and she never left it. In 2000 associated with Irene Paré (the make-up artist of the more important TV presenter in Argentina: Marcelo Tinelli) to create the company called "Buenos Aires Make-up". With this company they became coordinators of the whole make-up department of fiction programs for many TV producer companies (Ideas del Sur, Endemol, Central Pak, etc). After that, she started to do the make-up for Mariana Fabbiani and she has being doing that for eight years now. Nevertheless, she still works on her favorite area that is doing make-up for social events. She had been the make-up artist for many national and international celebrities as Mariana Fabbiani, Paola Krum, Joan Manuel Serrat, Marcelo Tinelli, Mirta Busnelli and Claudia Schiffer, Gustavo Cerati, Rodrigo de la Serna, Carla Peterson, Moria Casán, Florencia de la V, Rita Cortese, Gastón Pauls, Nacha Guevara, and the list is huge …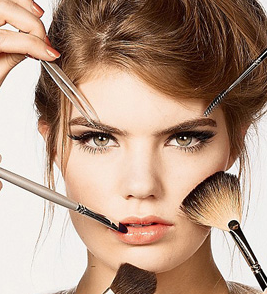 1. How did you decide that you wanted to be a make-up artist?
Doing make-up was something that I have always loved, I used to practice with my friends and I really enjoyed it. My main interest was the art in general, that's why I studied Fine Arts, but then I realized that I wanted to express myself through the make-up so I started and I loved it!
2. Which was the most difficult challenge in your career? And which one did you enjoy the most?
The most difficult challenge was to do the fiction make-up for accidents and things that should be really realistic (wounds, scars and prosthesis). That entire job requires a lot more artistic skills to be good. Now, the one that I enjoyed the most were all the trips!
3. What can you say about your experience working with Mariana Fabbiani?
Mariana is a great human being, extremely nice and after working with her for so long, we are now friends and I really appreciate her. After so many years working together we have shared many of our important moments in life. It is a real pleasure working with her.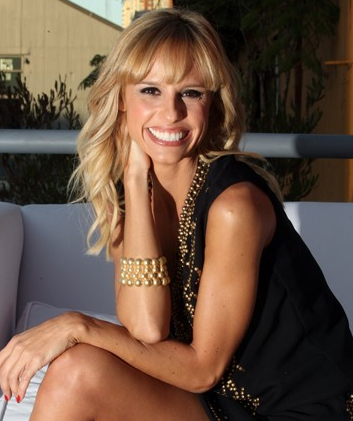 4. Now give us some advice … In order to have a great make-up, what is the most important thing that we have to consider?
I think the most important thing is to highlight your positive aspects, more than trying to cover your face. It is really important to observe the shape of your face and the skin type, but actually all depends in the objective that you want to accomplish with your make-up: if you want to look natural, look sexy, fix or hide a problem, have fun and look funny … all depends. Everything is ok in make-up if you are comfortable with what it says about you, and you look and feel ok. It is always good to play with make-up; there are good tricks for each situation.
5. It is necessary to use make-up all the time?
No, I don't think so. I believe is more important to take good care of your skin, there is nothing better than a healthy skin with no make-up. Nevertheless, there are also some tricks to get a "natural" look using make-up.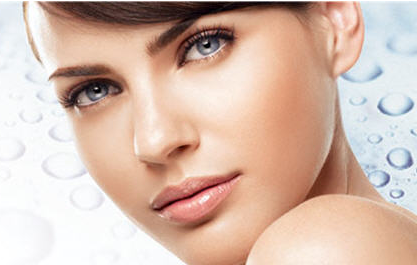 6. What is the main difference between a make-up for the day and one for the night?
During the day, the natural light is very bright and everything shows more, so the best is to use a natural make-up, to avoid the shinning in your skin, not to use strong contrasts always trying to use make-up as softly and natural as it can be. At night, artificial lights change everything. The make-up has to be more careful consider shinning, contrasts, colors, etc. It doesn't have to be stronger; it has to be just different. Day or night make-up, the most important is your objective: what do you want to project with that make-up?
7. Is there any specific brand that you recommend us?
MAC for me is the best, it has a lot of variety, textures and colors and it is ideal for any occasion. Now, there are many others that are good too, like Channel that is also spectacular. In general I don't use the same product for all the make-up, I have specific favorites brand for each thing.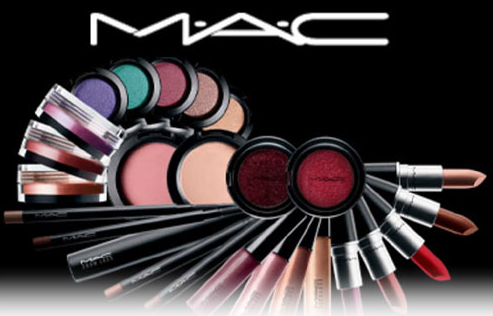 8. What do you recommend us to have a good skin without wrinkles?
The most important is to have a healthy life, eat well, do exercise and do all the things that we know are good. It is important to use good quality products, always take off the make-up before going to sleep and take care of the sun using sunscreen. It's also important to ask for advice, to learn if the products that we are using are good for our skin type. Don't fall just for the marketing, do your research and find out if that product will really benefit you. Now, my best advice to stay young is to laugh as much as you can! Even if after that you get some wrinkles, who cares? The laugh is the best medicine in the world to keep you young!!!
9. Do you believe that older women have to wear more make-up or less?
Well … mmhh … I don't think is a matter of quantity, it is more important the kind of make-up that you are using. It is true that a young face can use more make-up (nothing excessive) and still look good, but in general the quality of your make-up do the trick. It is important to consider textures, colors and really analyze which make-up is better for your skin and which one goes better with your skin according to your age.
10. What do you think about red lipstick? Is it for everyone? It makes you look older? It is a fashion again?
Yes, it is a trend but I don't think is something that all the women can use. You have to create a balance in the face, you can use natural eyes or with very little shadow. In general, I don't believe it makes you look older, it is not an aging issue, I believe is more an attitude issue. You have to wear them and feel good, if you hesitate is better not to use them.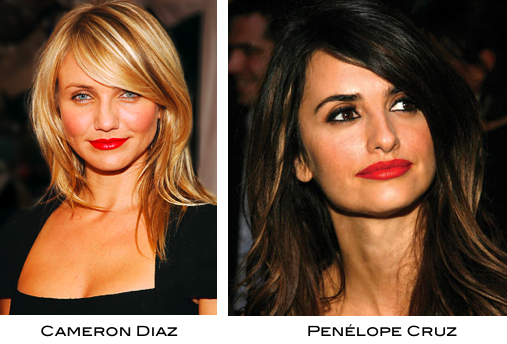 And before we go …
How do you define the style in a woman? Which things define it?
The attitude is everything for me. The style in a woman is about that look that you can't let go because it makes you feel comfortable with yourself and self-confident.
Can you give an advice to all the entrepreneurs that are just starting?
You have to be very confident in what you are doing, and look for advice with people that have already done what you want to do. It is important to listen and don't think that you know everything, because sometimes you think it is perfect the way you are doing things, and it could not be like that.
Well, after this make-up class, I feel like wearing some red lipstick, don't you?
You can contact Ximena through this email hola@ximenamatienzo.com.
See you soon!!
Fabiola
This post is also available in: Spanish