As I've told you before, this season is full of events and they are almost one after the other. Yesterday it was the Critics' Choice Awards where again Alfonso Puaron (Mexican), won as best Director for his movie Gravity. I am so happy for him!
But, let's get into our topic that is fashion on the red carpet. Here is a selection of the best and worst dresses of last night. Some one who is really leaving everyone stunning with his beauty and elegance is Lupita Nyong'o, who by the way, yesterday won the Best Support Actress award for her movie "12 Years A Slave's".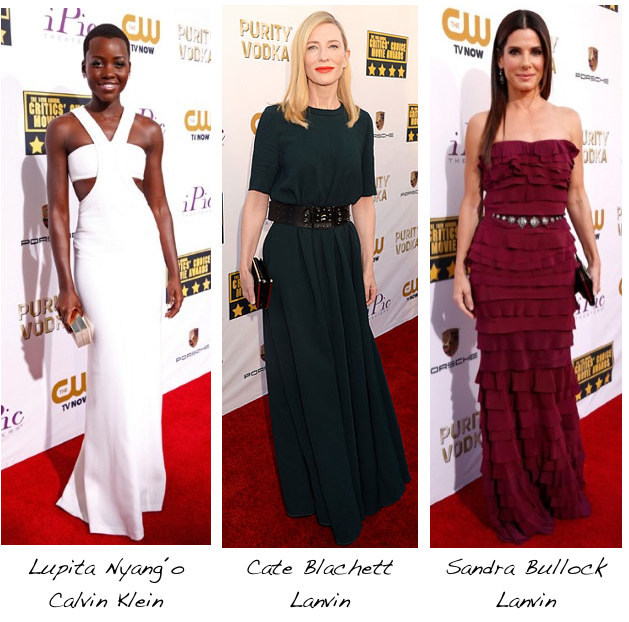 Cate Blanchett is always the best dressed and she looked so elegant … and Sandra Bullock looked much better than on the Golden Globes, her Lanvin dress is really beautiful.
Margot Robbie looked amazing in this pantsuit from Elie Saab, the laces are so sexy and elegant. And Amy Adams who definitely looks better with out being so naked, she was very elegant.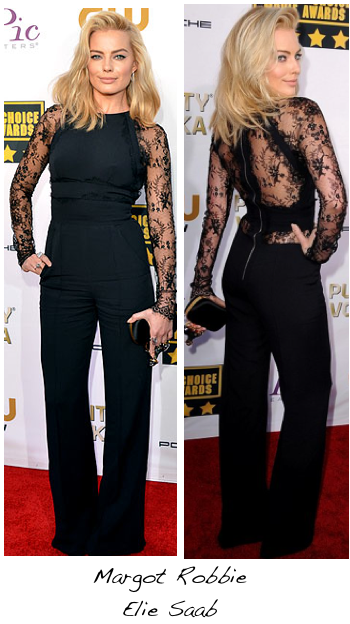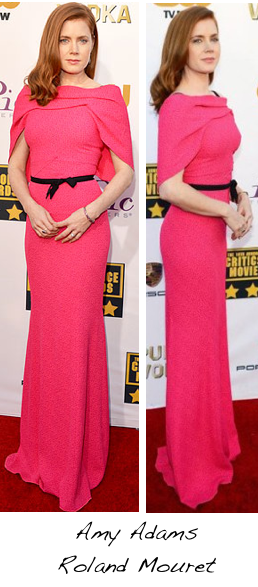 This two really surprised me because why were they using the sunglasses? They are so perfectly beautiful … I guess this was just a strategy to catch more attention. None of their dresses was spectacular, but they both looked nice.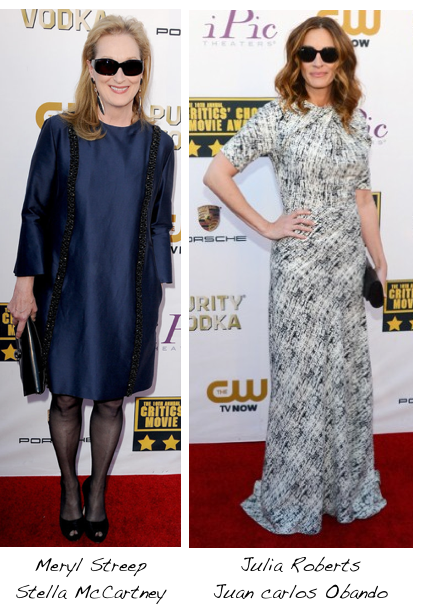 Here some nice green dresses; I really liked the Reem Acra.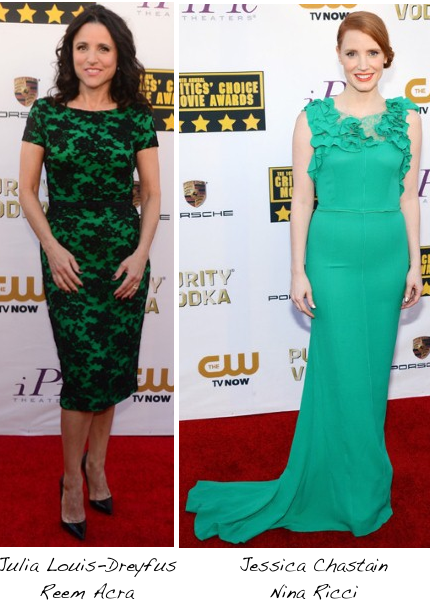 Here tree good examples of how to dress accordingly to your body, they all look very elegant, but I specially like Melisa McCarthy because she designed her dress and she really knows her body so she always looks great.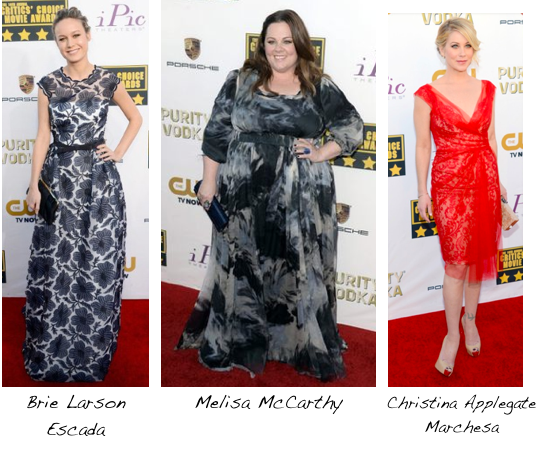 And the last one is the worst form the night. She is Adele Exarchopoulos, I understand she is 20 and she wanted to be extravagant but does she really need to use spandex under that dress? It was really bad choice. She wone as best young actress for her movie "Blue is the warmest color".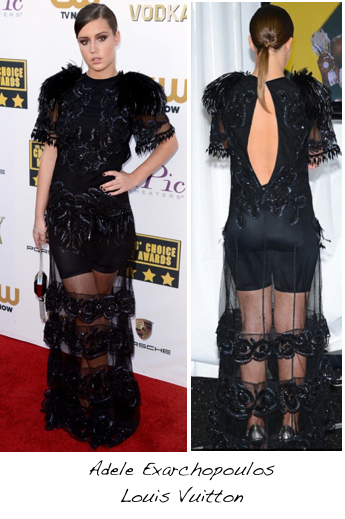 See you soon!
Fabiola
This post is also available in: Spanish