First of all I want to apologize with you because I disappeared for the last two weeks. The thing is that my life has been crazy and I got sick, nothing serious but it was not nice …  anyway … here I am again! … And suddenly I realized that January is gone … incredible no? Time goes by so fast!!! … So, in order to be ad hoc to that, today the topic will be watches.
I have to say that I love this accessory; I believe it can be use in a fun way and especially because you can match them with your clothes. I know that there are plenty of fancy and expensive watches and you might be one of those who love them, but in my case I have a crazy weakness for the extra-large and colorful ones. An extra large watch could also be very sexy for women and men.
One of my favorites brands is Swatch, the designs are very cool, and the price is usually affordable. Here are two of the latest models that are fun.
The firs one is "The Lady Collection", as you can see it is quite original because the strap is double long and it goes twice on your wrist.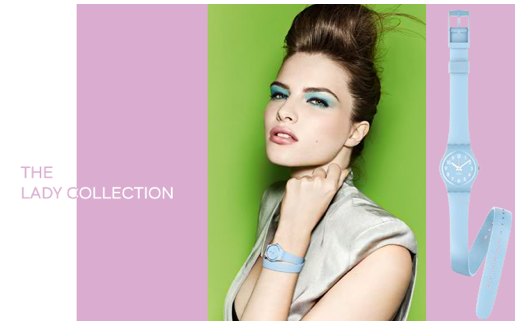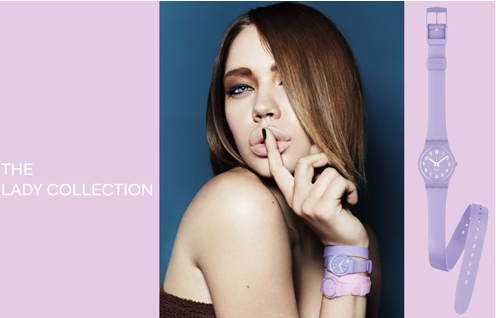 The second one is the "New Gent", this is a bigger watch and it is also unisex. As you can see the colors are more bright since there is more contrast with the background and the hands.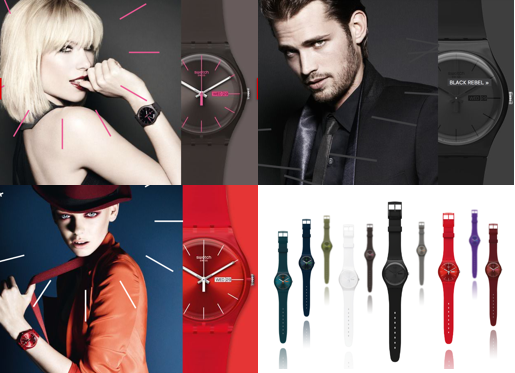 Another of my favorites brands is Fossil, because they also have a lot of extra-large watches, as you can see, their models usually have leather strap and it could be more formal than Swatch but still fun.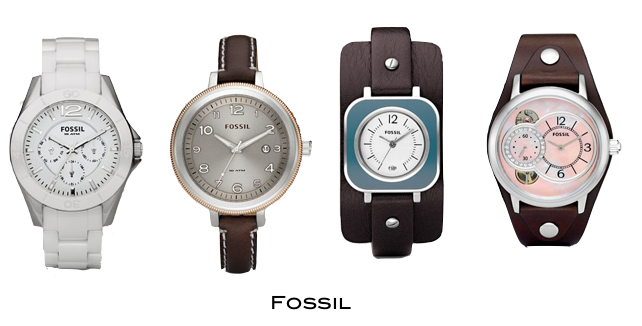 Louvett Watches is a brand that I recently found and I love it, the design is also extra-large but the extensible is different because it is fabric, with colorful and different designs. You can buy these watches in internet.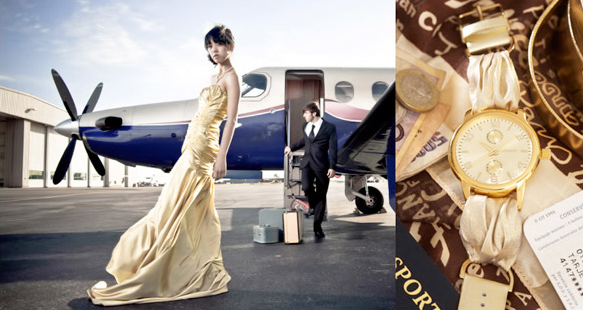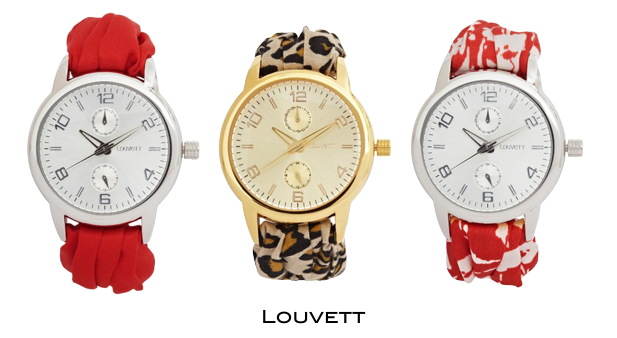 As you see, there are plenty of options when we talk about watches. Of course there is a lot of people who prefer to use only one watch and don't change it every day, it is up to you, but remember that getting dress is a process that you have to enjoy so, mix colors, try new things and have fun!!
See you soon!!
Fabiola
This post is also available in: Spanish