The red carpet season is here, it's the perfect opportunity to check trends, designs and especially to enjoy the celebrities that we have seen over the year, how they do heir best effort to look great in each event.
Last week it was the People Choice Award, but to be honest there were no amazing dresses or looks, in general, although it's a quite informal event, this year it was really nothing special.
In the other hand, last Sunday were the Golden Gold Awards, and there was a great opportunity to see the celebrities in gala gowns, some of them were spectacular, some of them were really simple.
The color trend was mainly black, white, red and beige. You will also see some yellow dresses and very few green.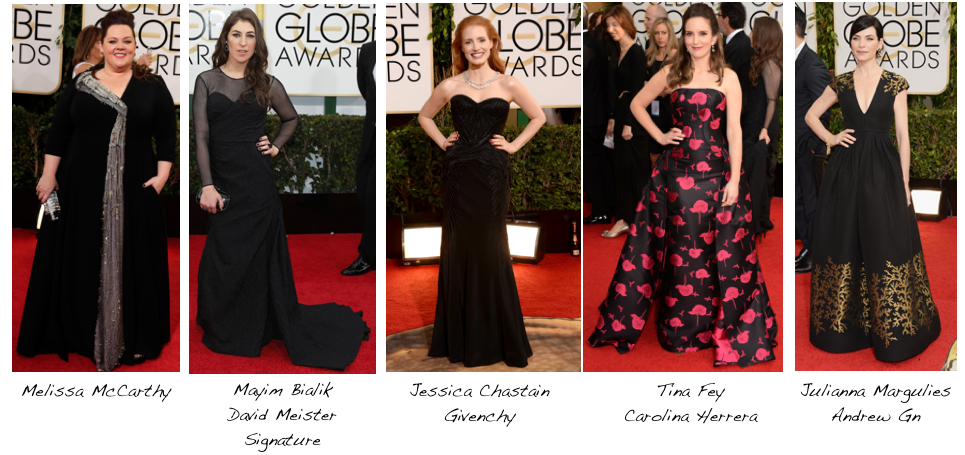 The trend in design was the sheath dress that shows the silhouette 100%.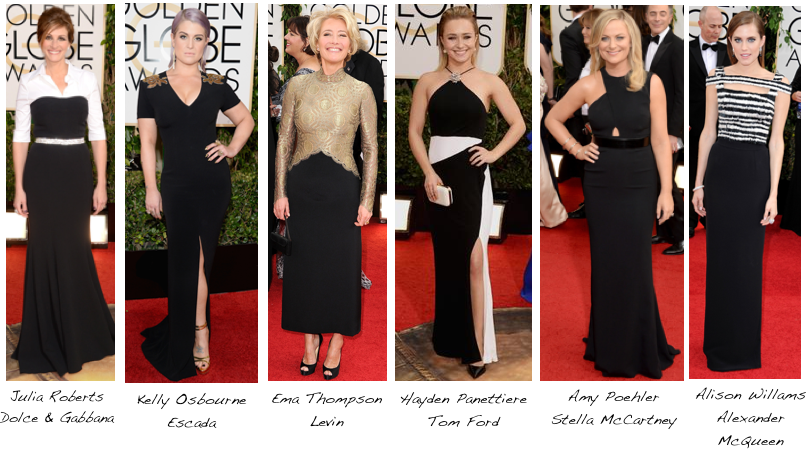 There was a lot of lace, transparencies and some profound V neckline dresses, that by the way, are not for everybody, you will see later.
The best of the night (my favorites) were:
Cate Blanchett in Arman Prive, the lace was very elegant and the back of the dress has all the back open, detail that make it really sexy.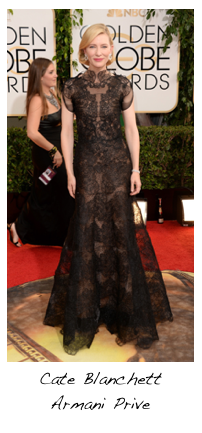 Ema Watson in Dior, as you can see, it is way more informal than the one of Cate, but it's still very sexy, the cape in the front and the open on the back with a black skirt makes a total vanguard combination, very fresh very elegant, I loved it!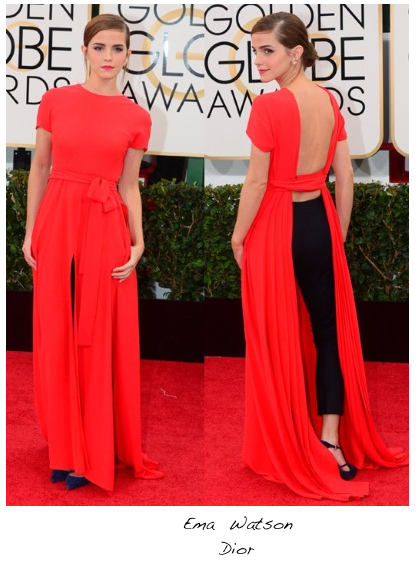 Margot Robbie in Gucci, it's a clear example of how to look great with a very simple but very elegant dress, where the spectacular body of Margot is part of the beauty.

Some examples of black dresses: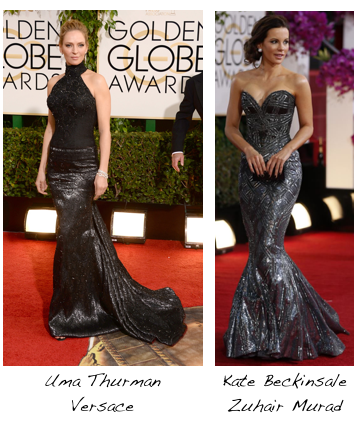 The red color was used by a lot of celebrities, but to be honest, the looks were not amazing, especially Amy Adams, she had better moments, although she is a great example of how to wear the profound V neckline.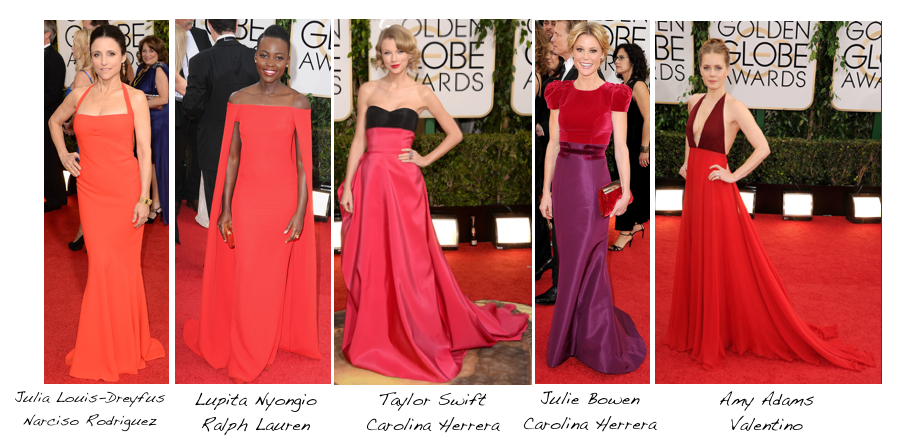 Here some examples of beige dress: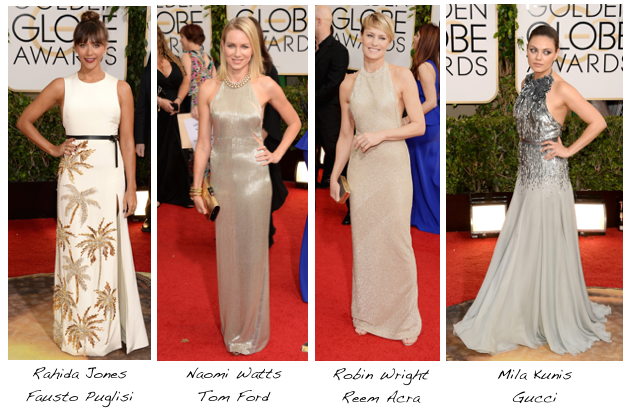 This irregular circular skirt was an important part of many gowns. Zooey dress is cute, but she just didn't look as pretty as she usually does.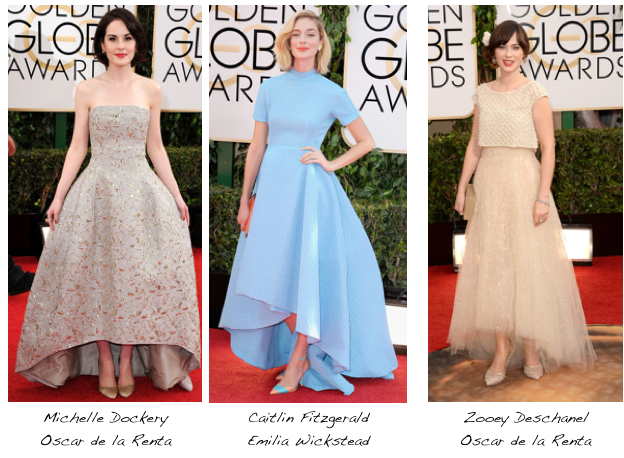 The worst dresses were:
Sanda Bullock, too many colors and a bad cut.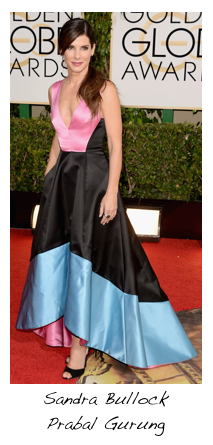 Jennifer Lawrence was a huge disappointment for me, because she is usually very elegant, but this shapeless dress was terrible. Resee Witherspoon choose a dress that it is too simple and has nothing. Kate Mara is a great example of how not to use a profound V neckline, you have to have less breast.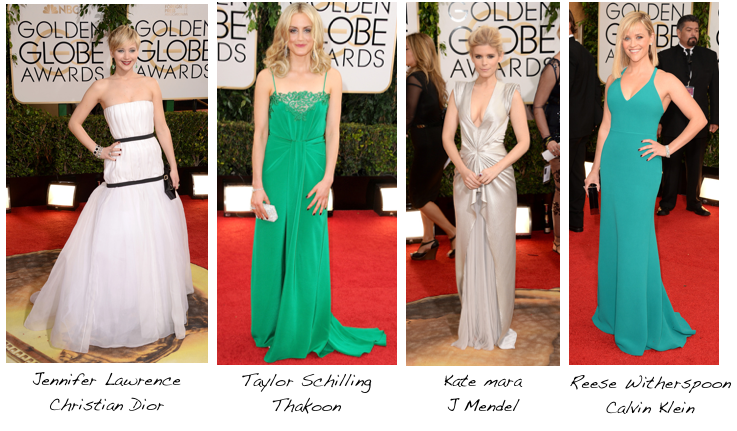 And finally, the yellow dresses: not good not bad.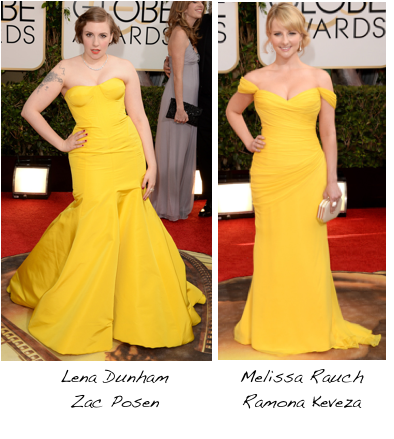 Regarding the guys, the best dressed were Matthew McConaughey who looked very modern and elegant . Leonardo Di Caprio and Bradley Cooper were very elegant and so sexy.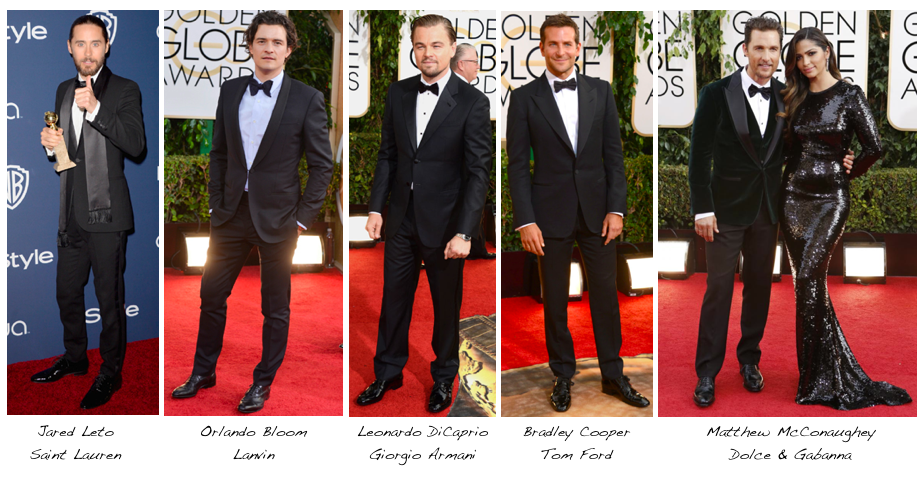 This are the news by now, but form now until the Oscar`s on February, we are going to see many other red carpets of all the other awards and events, so I will keep you informed and at the end we will do a comparison to define who was the best dressed from the season.
See you soon!
Fabiola
This post is also available in: Spanish