Last Sunday was the most important ceremony award of the season, The Oscars, and with that, the red carpet season is officially closed. Here in Mexico we are very happy to see how Alfonso Cuaron and Emmanuel Lubezki won the Oscars for her work in Gravity, they both have become very important in the movie industry and it is great to see their effort rewarded. Check out the dress from Sheherazade, just perfect!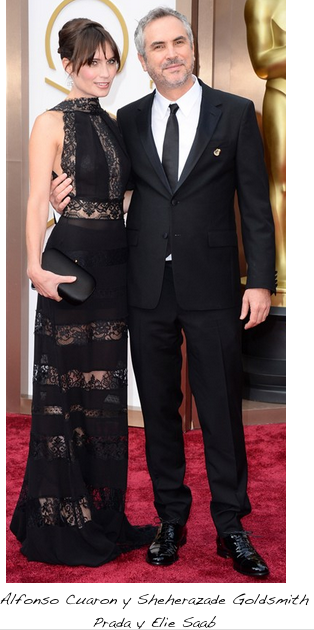 But let's go to our topic, the fashion for the stars, the colors that dominated the scene were nude, white, black, and some others more alive like green, purple, dark blue and red.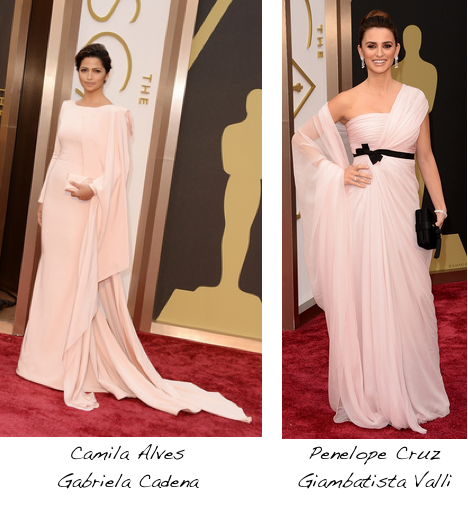 For me the best dress was the one from Cate Blanchet, it was a Giorgio Armani and it is just perfect, actually everything she wore in all the events was great but this was just spectacular.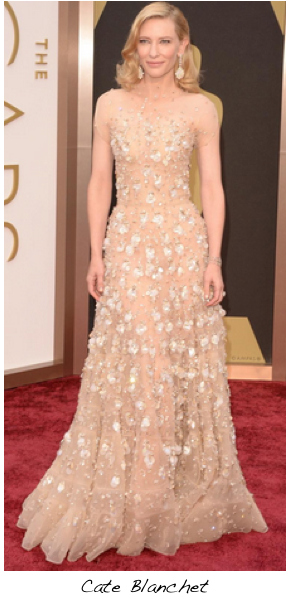 Another of my favorites was the one from Lupita Nyong'o who wore a Prada with a deep cleavage and a lot of movement (she won for best supporting actress), also the dress from Amy Adams, Gucci, Jennifer Garner with a red Oscar de la Renta and Sandra Bullock with an Alexander McQueen.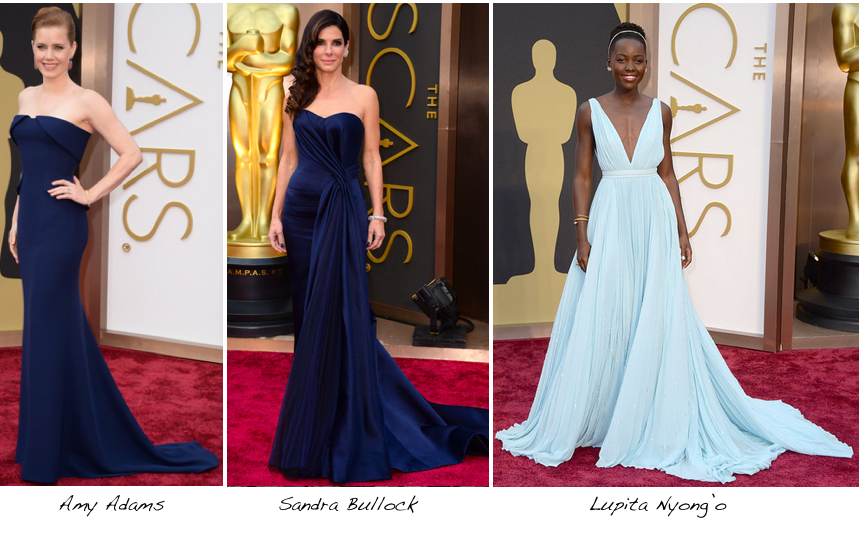 Charlize Theron wore a very elegant and original black dress from Dior Couture, Julia Roberts wore a Givenchy Haute Couture, and Anne Hathaway wore a Gucci, and they all demonstrated that the black is not boring  at all.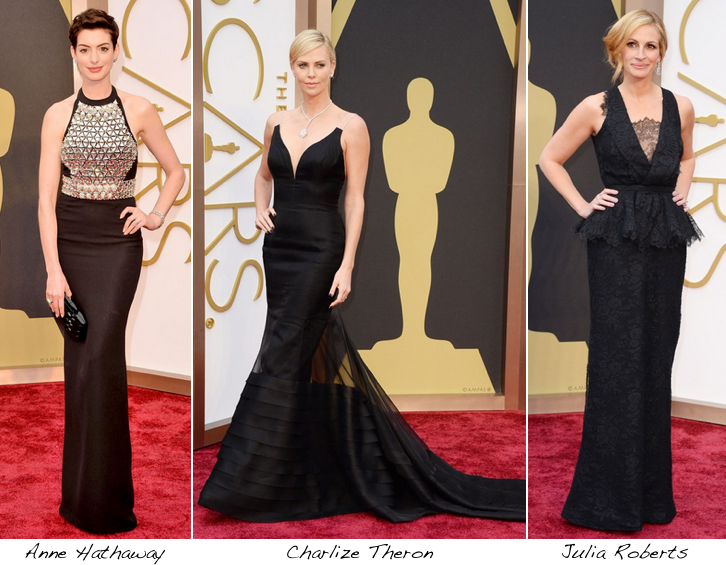 Kate Hudson, was very elegant in a Versace, I just loved it too!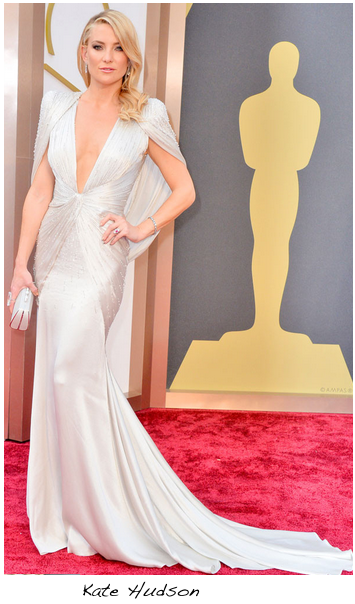 The guys were also very elegant, Mathew McConaughey wore Dolce & Gabbana and he and his wife were spectacular, just like an Oscar winner. Leonardo DiCaprio in Armani, Jared Leto in a Saint Laurent and Bradley Cooper in Tom Ford.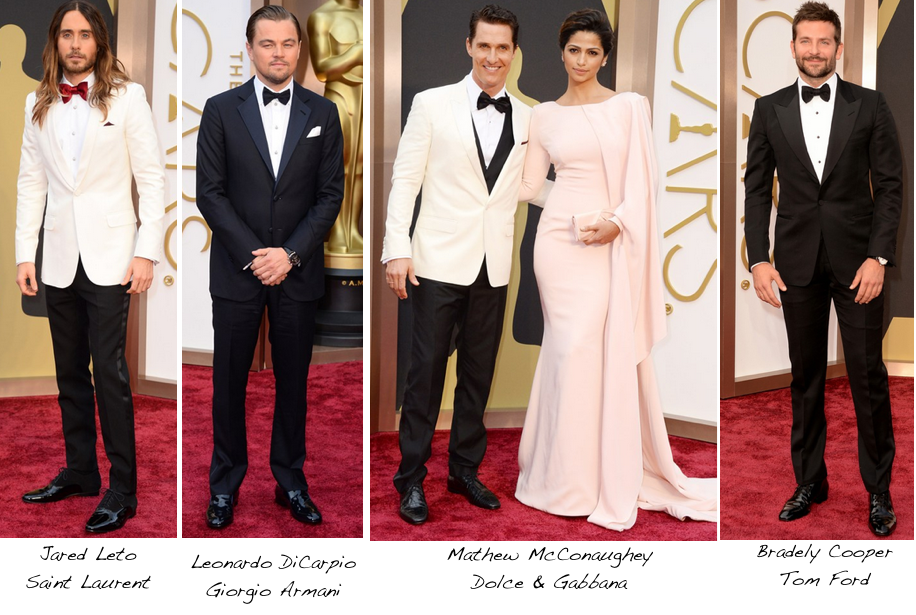 Among the worst dressed are Emma Watson who wore a Vera Wang which is just to simple, Angelina Jolie with a very big Elie Saab Haure Couture, she looked fat! Amazing but she did. Ana Kendrick with a JMendel that has too many things to show, and Lady Gaga wearing Atelier Versace, but I honestly prefer her more crazy than trying to be elegant.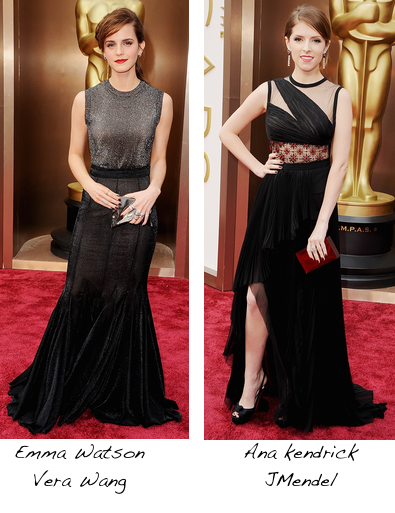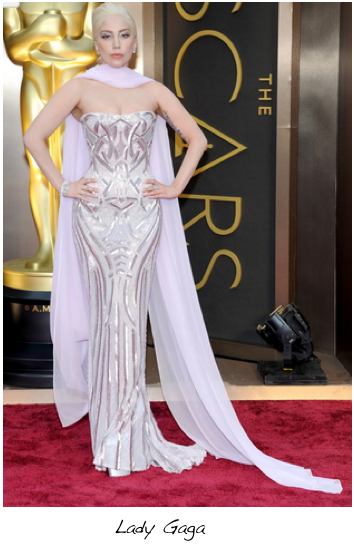 There were three pregnant women,  Elsa Pataky who chose a horrible pregnant dress it is just not for that body, while Olivia Wilde wore a perfect dress and she is also very pregnant, the dress just flow down her body, compare and decide. Kerry Washington had a nice dress but she forgot to iron it!.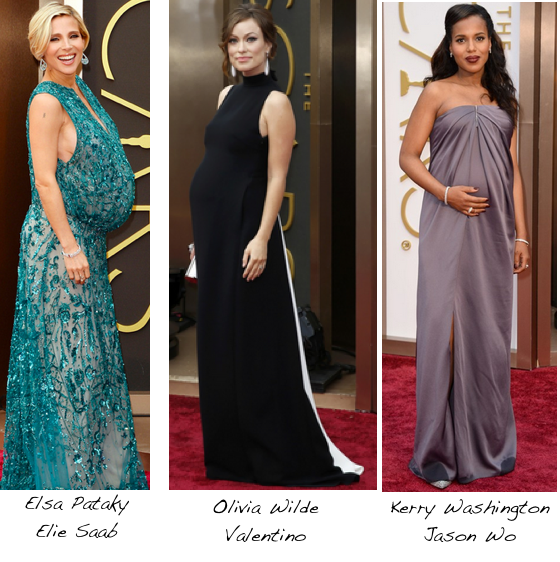 Meryl Streep in Lanvin, she will always look great.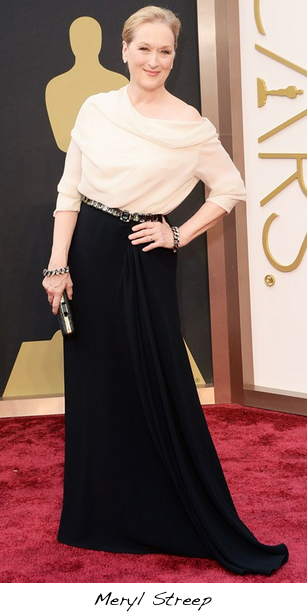 And now a big deception with Margot Robbie from "The Wolf of Wall Street", in a dress from Saint Laurent but she was far from her stunning look at the Golden Globes, what do you think?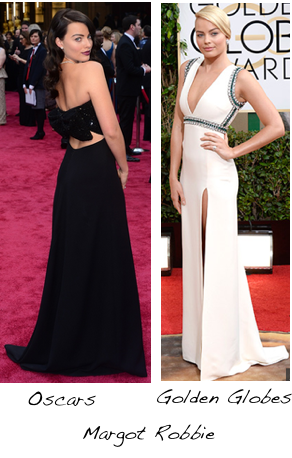 See you soon!
Fabiola
This post is also available in: Spanish