Around five years ago I found a very special wallet while I was in Madrid. I just loved so much that wallet that I haven't changed it since then, I only stopped using it when my boyfriend gave me one for my birthday. I have to admit that although I love my boyfriend's gift, I didn't use it for long, I switched back to my special wallet and as I told you, I never changed it … until now .. It have to say it is too sad to finally have to get rid of it, because it is completely ruined, the zipper is broken and I guess it's a signal that I should consider all the damage that the poor little thing have, all because of the use, guess I just have to let it go …
Here is a picture of my old good friend so you can understand why I am so sad.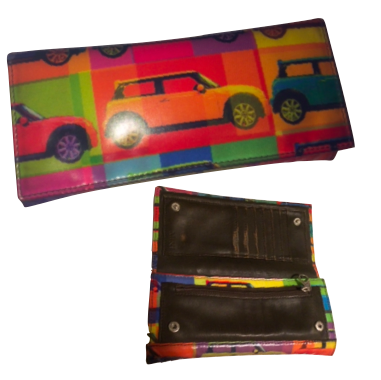 The point is that the wallet is a very distinctive item, it projects your personality because it's the only accessory that it's with you 100% of the time, you can change your bag but you don't change your wallet. It is the expression of your style and the place where you carry part of your life through your cards, money, notes, stories and memories.
So here I am, I have to choose a new wallet, and to be honest I am quite confused because there are too many different options that it is not easy to decide.
The first thing you should consider before buying a new wallet is the size: there are small wallets, double wallets, with zipper and with out it. I personally prefer the double wallet, where you can put your bills unfolded.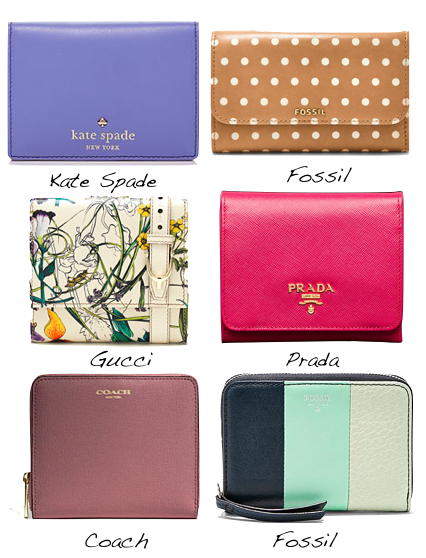 The main trend for wallets today is color, very intense colors, and you can find them in an opaque texture (leather):
Or shinny (lacquer), here some examples: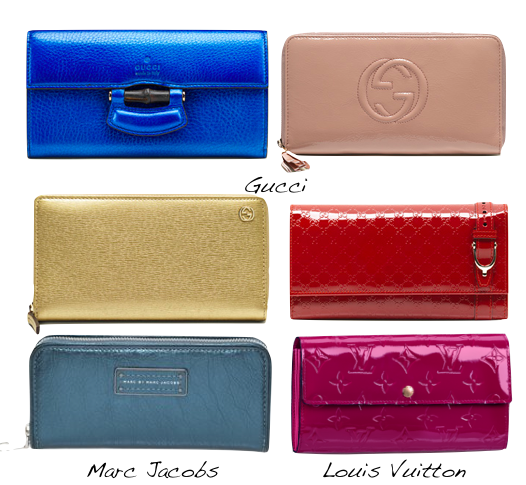 Also you can find a lot of options with patterns, with animal print or just different colors and designs. I found interesting designs, and I have to say this is more my style, guess I will buy something like this.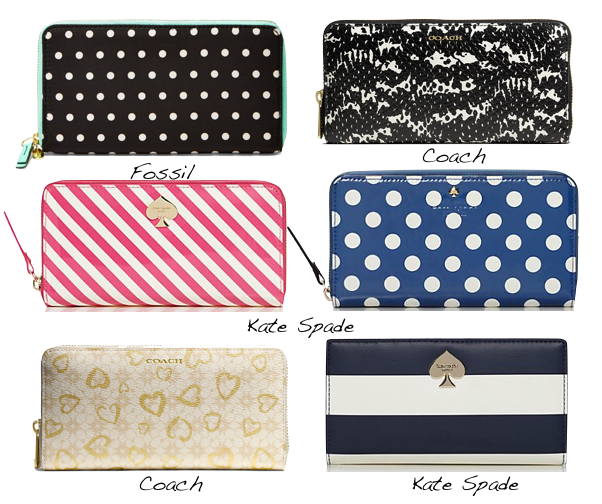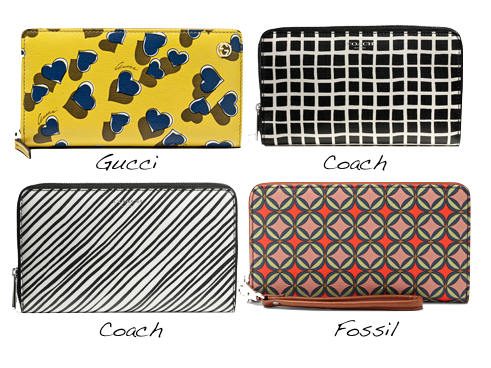 Here some examples from Desigual: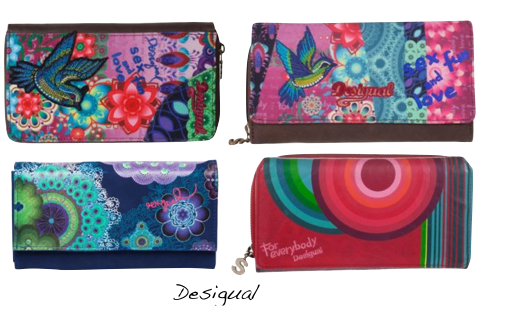 There are also some options where the brand is there 200 times, I hate that in wallets, bags or any kind of clothing, that is why I am not a fan of Louis Vuitton's bags.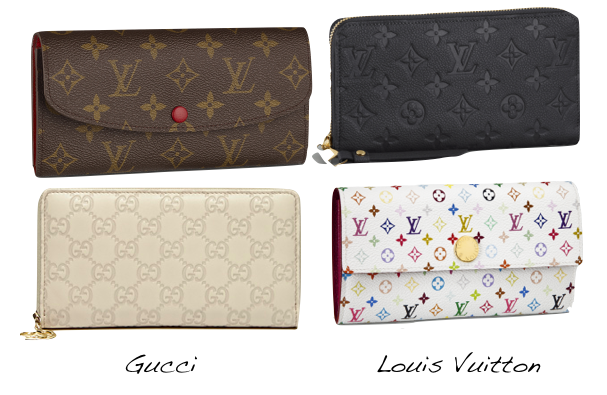 But, if you are in to that, you can find not only logos, but now you can find logos with your initials, everything is possible!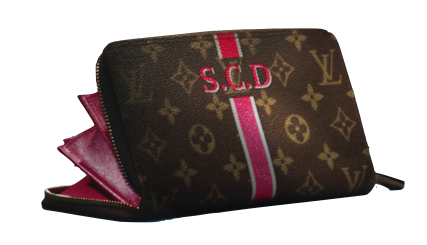 Any way … still not sure which one I will buy, I accept suggestions. Which one is your favorite?
See you soon!
Fabiola
This post is also available in: Spanish