Last Monday (May 6th), the Metropolitan Museum of Art's celebrated the annual Costume Institute Gala in New York City. Every year they have a different theme and the invitees have to dress accordingly. This year's theme was: "PUNK: Chaos to Couture". There will be an exhibition form May 9 to August 14 that will show the influence of the punk movement in high fashion from 1970 to the date.
Actually, this event is a great excuse for celebrities to be able to continue with the red carpet season and show glamorous gowns according to the theme of the gala.
The dress that was more mentioned by the press was the one by Beyonce, that was not exactly punk but it was spectacular. It was a Kenzo dress.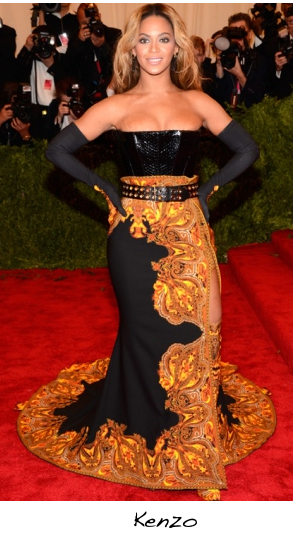 Among the celebrities that were completely PUNK but very elegant and with lot of style my favorites are the following:
Anne Hathaway in Valentino, she looked great but I think the most shocking thing on her look was her new blond hair.

Minka Nelly in Carolina Herrera, she looks punk but very elegant in that purple dress. As you can see the transparencies and the lace still a trend.

Blake Lively in Gucci Premiere, the feathers not only make the gown look quite punk but also it looks very distinguish due to the design of the top.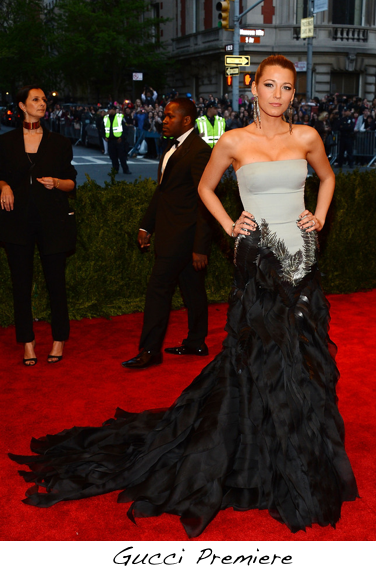 Sarah Jessica Parker in a dress by Giles Deacon with a headpiece by Phillip Treacy. The best of her dress were the accessories, that headpiece was amazingly beautiful, and under her dress she had punk underwear and long boots from Christian Louboutin. Many people consider that she was the best dressed of the night, even better than Beyonce. What do you think?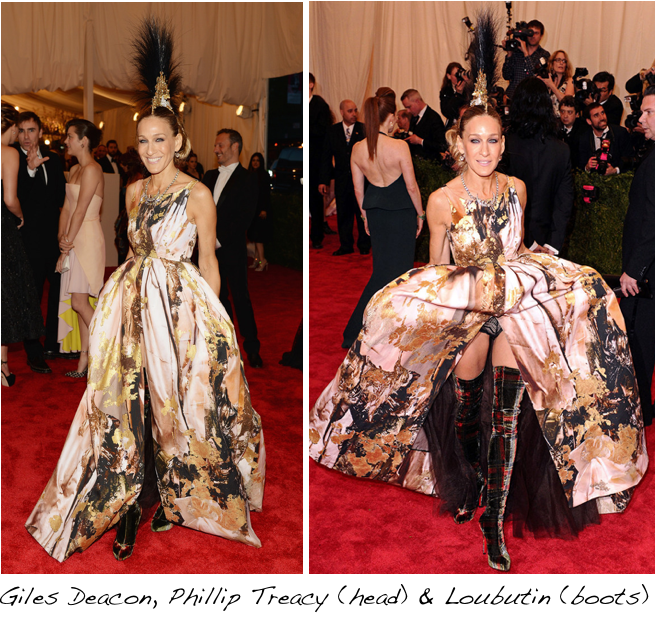 Maddona in Givenchy, she was totally on theme, with those pink shoes her look was even better. Actually we can say that she just dress the way she used to do when she started signing.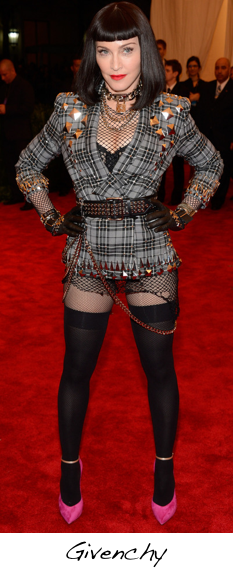 Miles Cyrus in Marc Jacobs, she is using a fishnet dress and although her hair is a little bit too much she looks great.
Nicole Richie in Top Shop looks great especially with that white hair. Her make up was not completely PUNK but she really looked great, which is weird because usually her red carpet choices are not always perfect.
Jennifer Lopez in Michael Kors, her hair was very PUNK, her dress was not really that elegant, but it was fun and it was perfect for her great body.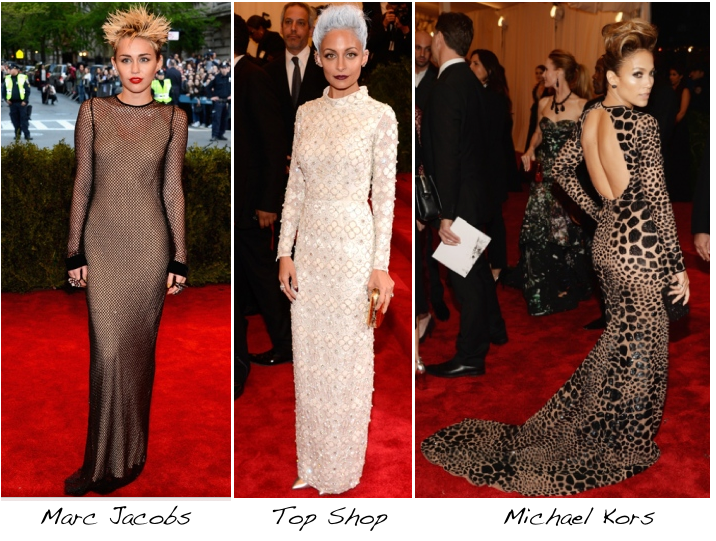 Since the cut-out dress are a trend now, some of the celebrities used dresses that showed their perfect abs:
Emma Watson in Prabal Gurung, Carey Mulligan in Balenciag and Gwen Stefani in Maison Martin Margiela. As you can see to be able to wear this cut-out trend, it is compulsory to have complete flat abs.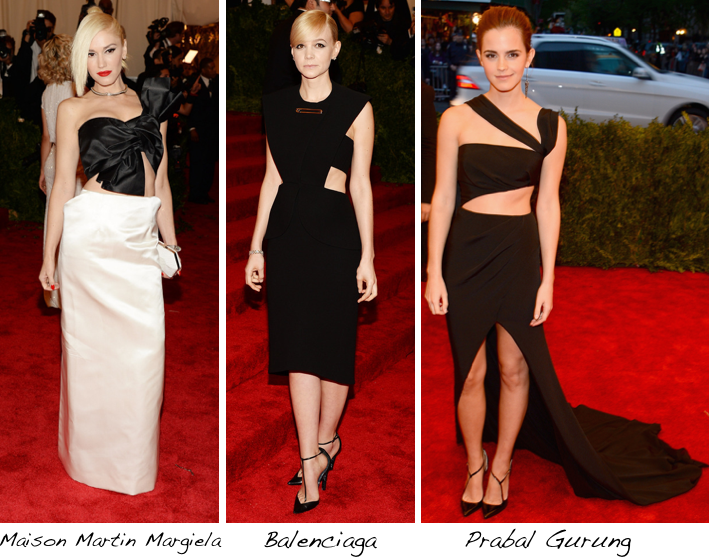 Jennifer Lawrence her look is not exactly PUNK but she look fabulous with this look and her read lips help to give a little punk look.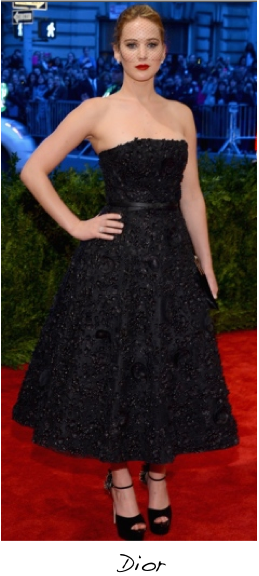 Here's a perfect example of how NOT to dress if you are pregnant, Kim Kardashian looks terrible, it's not PUNK is more like a floral balloon! And a dress with gloves included? What was she thinking? I am speechless! The designer is Ricardo Tisci.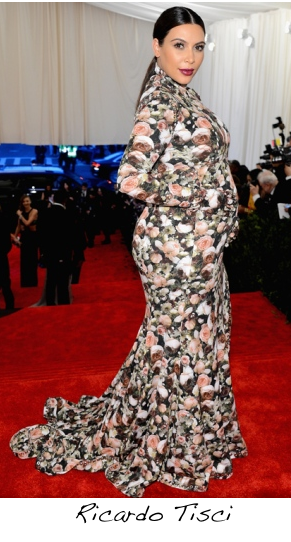 Katy Perry in Dolce & Gabbana, she looks PUNK but honestly with her amazing body, that dress was a waste … Nicki Minaj in Tommy Hilfiger, she definitely looks PUNK … but isn't the point was to look punk and great? She looks like a pregnant woman!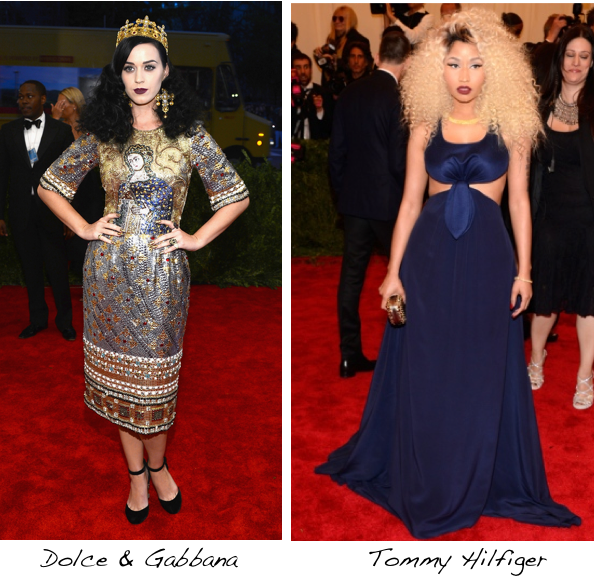 Jessica Biel in Giambattista Valli, it is PUNK style her dress but it looks more like a custom for a party than a red carpet dress.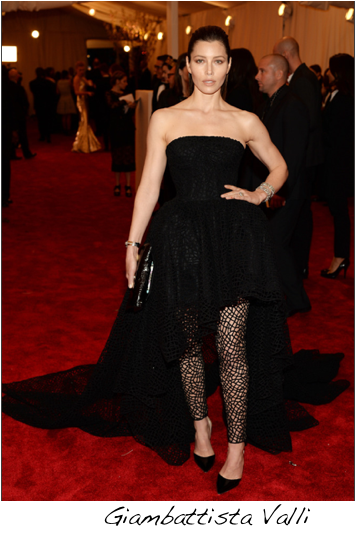 Ginnifer Goodwin usually has a very sweet look, but now with those completely PUNK eyes, she looks like a bad girl but still beautiful, her dress is from Tory Burch.

Some of the celebrities just decided to go like they wanted to the event, they didn't care at all about the theme, still … they looked wonderful:
Gwyneth Paltrow in Valentino Couture and Heidi Klum in Marchesa. Cameron Diaz in Stella McCartney, she had a kind of PUNK dress, especially because of the belt, but she looks older, don't you think? It's not completely flattering for her.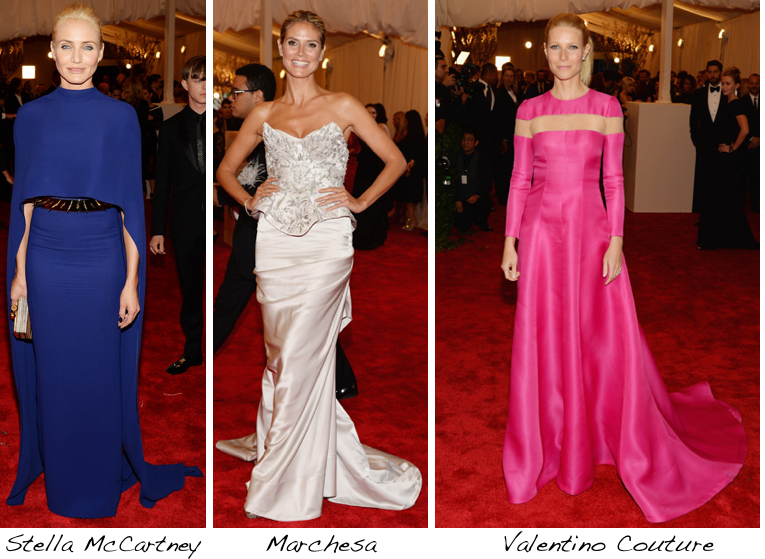 And finally the worst of the night, and again, the winners are the Olsen twins. They always do what they want, and usually they just go with that horrible hair that is more like a bohemian look, they look exactly the same every time, and not good at all. Mary- Kate Olsen in Vintage Chanel and Ashley Olsen in Vintage Dior.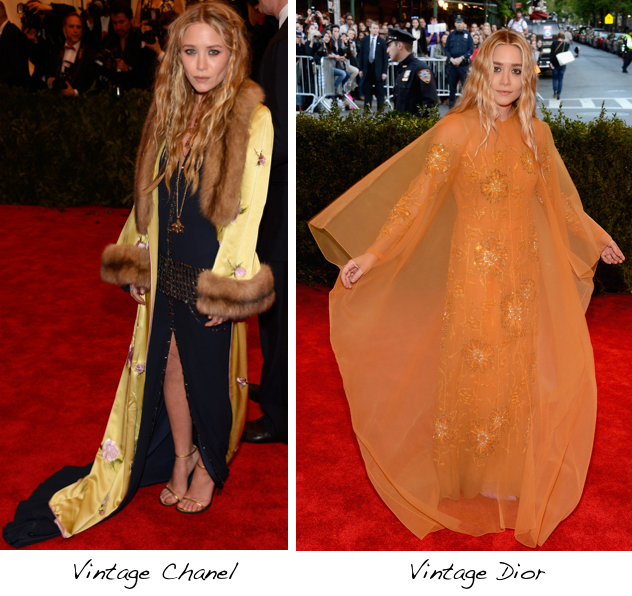 See you soon!
Fabiola
This post is also available in: Spanish