We have been under water since last year, it just can't stop raining in all the country, yesterday finally we had a sunny day but, just for a while, because in the afternoon it was raining again, and today the same.
If you have to walk to do your daily activities, you should take care of your shoes, and look for good options to cover and protect them and be comfortable.
An option that is very trendy and fashionable, are the rainy boots, but don't imagine those as ugly or rough boots, there are very nice and cute designs, as the following examples: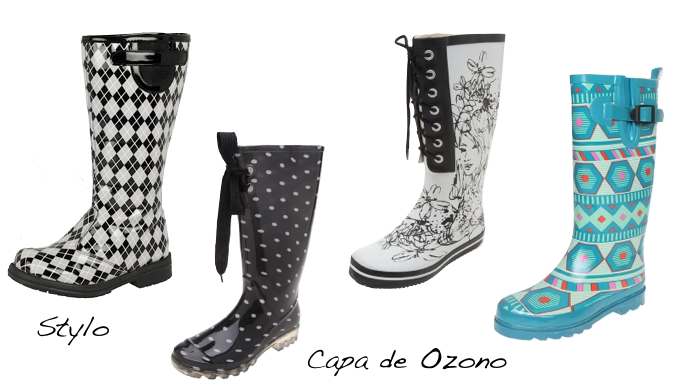 For men the options are not that fun because it will look weird if you wear long rainy boots with a suit. So, you have other options, either you buy a waterproof spray for your shoes, so you protect them, or you buy waterproof shoes; the downside is that you will not find that much variety. If your look is more informal, then you will find a wide variety of options of 100% waterproof boots, but all of them are quite informal, so be aware of that.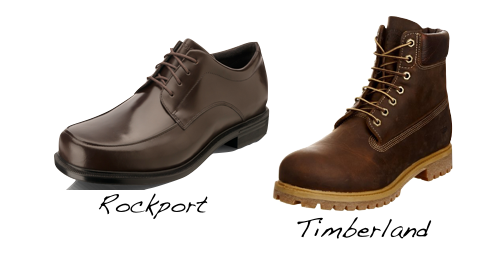 Regarding the perfect trench coat, it is important to consider your body shape just as you do with all your other suit and coats. If you are a woman and your lower part of the body is wider than your upper part of the body, then the perfect cut is a trench coat with an A cut and knee height. It could have pockets or buttons on the upper part since that is where you will want to direct the attention.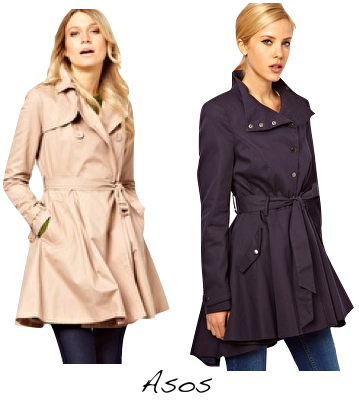 If you have a more curvy body with waist, you can use a trench coat with belt and straight cut. If your body is wider on the upper part than the lower part, you can also use a trench coat with a belt but be sure that it will not have shoulder pads since you don't want to put more volume on that part of your body.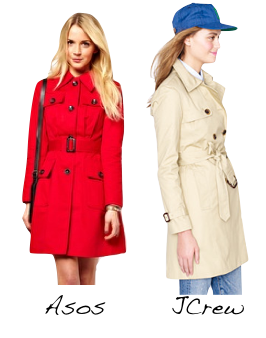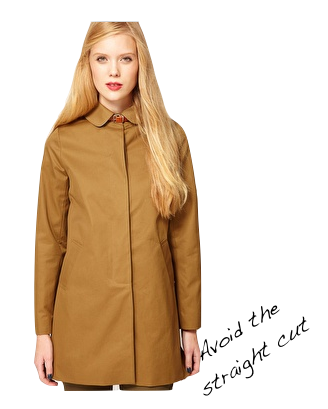 As a man is easier to chose a trench coat, always go with the more common straight cut and be sure is wide enough so you can wear a suit underneath. Knee length is good for a more formal look since it covers all your clothes, but for a more informal look you can also wear a shorter trench. There are some options that has belt, but if you have a tummy stay away of them because it will not be flattering for your body.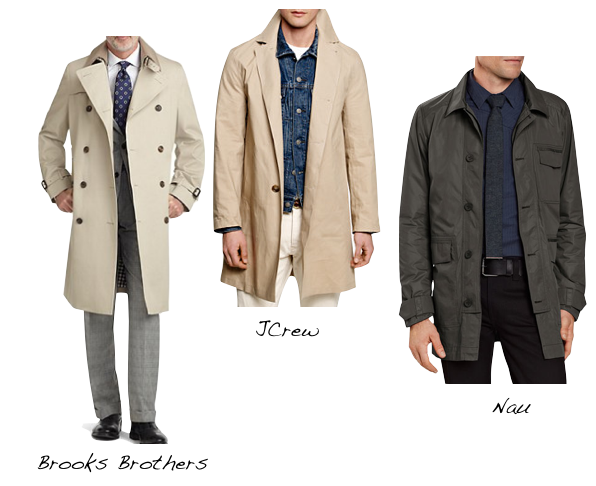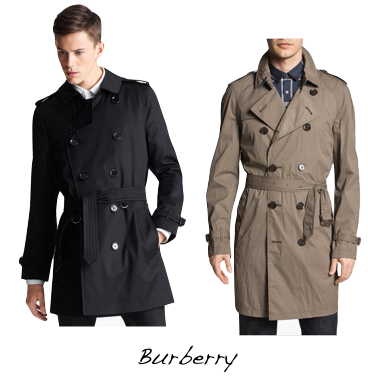 And don't forget to take an umbrella, take it from home and bring it back, I am specialist on leaving them at home or where ever I go, that's why if you come home you will find a wide collection on the entrance.
I hope you will have an excellent, and hopefully, not that wet week.
See you soon!
Fabiola
This post is also available in: Spanish