Handbags are one of my biggest weaknesses when I go shopping. It is the perfect accessory to make a statement about your personality.
For example, is not the same to use a bag that match perfectly with your outfit, than using a very colorful and crazy design. Both are perfect but all depends in who are using them, because I am sure the first bag is for a more conservative person than the second one.
Argentina is the paradise of handbags! You can find original designs and high quality in almost every store and guess what? Almost all the stores are from Argentineans, a lot of local creativity!!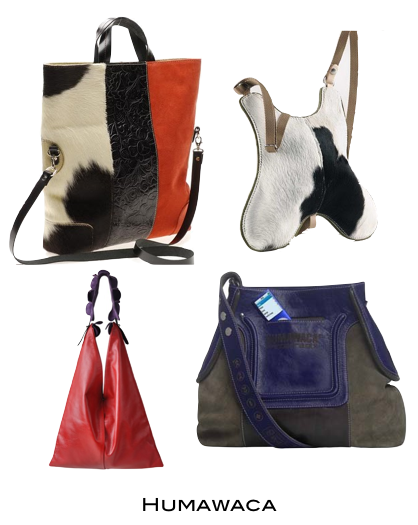 When you choose a handbag, it is not only important the design, of course you have to like it, but you have to be aware if it will fit your body type. For example, if your hips are wider than the rest of your body, avoid the bandolier because it will bring all the attention to your hips and you don't want that. The length that is best for this kind of body is the bag that goes just under your arm.
On the contrary, if you have very narrow hips, bandolier is for you because then you will add volume and attention to that part of your body and your figure will be more balanced.
Size is also important, because an extra-large bag will not help you if you are not too tall.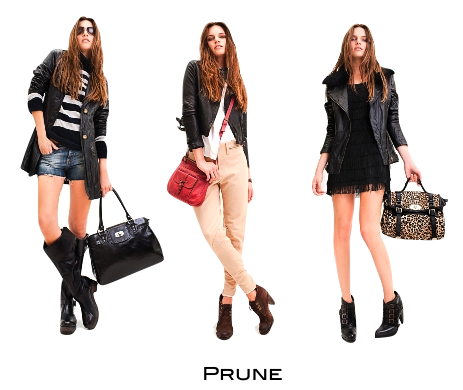 One important tip that you have to consider when you match your bag with your outfit is that is not necessary to have a perfect match of shoes, belt and bag. You can perfectly match two of them and be creative with the third one. I recommend you to be creative with the bag because it is more notorious and fun.
Now you know some of the basics that you have to consider before choosing a handbag, remember that the best judge will always be the mirror so try it before buying and see how you feel with it.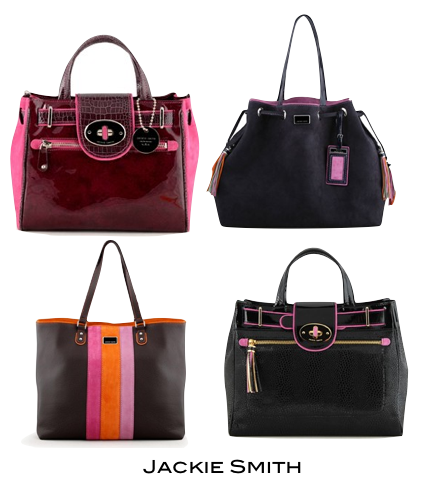 Use your handbag to show your personal style and try to change it everyday depending on what you're wearing, the advantage of this, apart of having more fun, is that you will not be carrying useless things because you will be very aware of what you have inside your bag.

See you soon!
Fabiola
Notes: Here are the web pages of all the stores that I mentioned: Prune, Humawaca, Jackie Smith and Escudo Prana. Take a deep look in Escudo Prana because the details of each bag are amazing.
This post is also available in: Spanish