One of the beauty problems that we all have in some point of our lives is related to the length of the eyelashes. We all (and yes … I am sure you too!) have tried many different methods to make them grow and some of them had worked, some others don't.
In my case, when I was 15 years of age I was very stressed about my eyelashes because they were very short. So, my mum told me about this old remedy where the almonds oil do the trick! You just have to put the oil every night in your lashes and after a while they will grow, and believe me, the really grew! I did the oil stuff for a year and my eyelashes grew very much and the best, they are still the same length until today.
Nevertheless, now there are many other tricks, more modern and I am not sure if they are as healthy as mine, but what I can tell you is that they work. I am saying that, because one of my best friends try one magical product that make her eyelashes grow so much that now she can touch her eyebrows with her eyelashes!! She looks amazing and her eyelashes are not only long but she has more than before.
The product that I am talking about is "Latisse" which enhance the grow of the eyelashes making them longer, stronger and darker. The main ingredient of this product is a drug used to treat glaucoma and manage ocular pressure. It has to be applied only once a day in the upper eyelashes.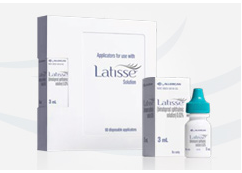 The product is really efficient, but some of the disadvantages are that it will not have noticeable effects before 4 months and if you stop the treatment your eyelashes will come back to their original size (I am not sure how this works … will they fall out?, hope not!)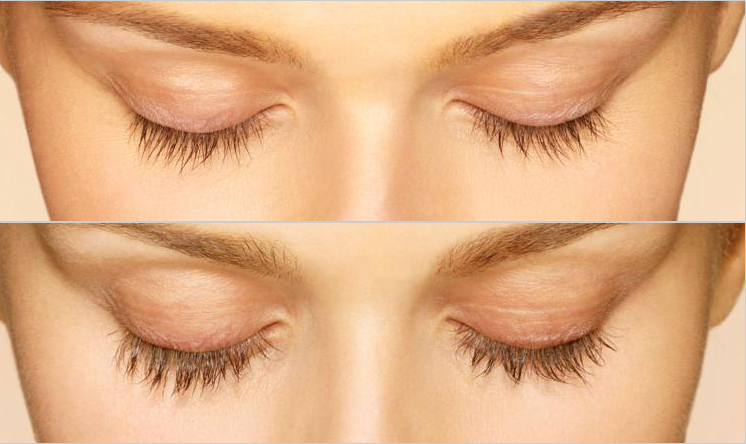 Any way, since my mum has glaucoma, I am super freak with this topic so I went to her ophthalmologist to ask about "Latisse" . He told me that the product is good and it works, because the substance that it has that is for glaucoma it really increase the volume and the large of the eyelashes, but he told me that is important to consult an ophthalmologist before trying it, because it's not for everyone, you should check your family story about glaucoma. I have to tell you that my mum is using the glaucoma medicine due to her condition, and she has more eyelashes than before, but in her case it was not a good effect because she had so many eyelashes that she even have inside her eyes and it was a nightmare!
So, I believe it is a great product if you take your precautions before using it, and you have to be aware that is not a permanent remedy. I personally recommend my "home made" remedy, which is efficient and permanent … and of course very very cheap!
You decide!
Let me know if some of you have tried it, does it work? What do you think about it?
See you soon!
Fabiola
This post is also available in: Spanish