What do you think every morning about Loret de Mola's shoes?
If you don't leave in Mexico, you don't know what am I talking about, so let's me explain a little. Loret de Mola is one of the more renowned newsperson in the country, although he's very young, he had accomplished a lot in his area, he is very respected. The thing is that I am very surprised about his wardrobe decisions, because few months ago he started to wear this kind of shoes and socks: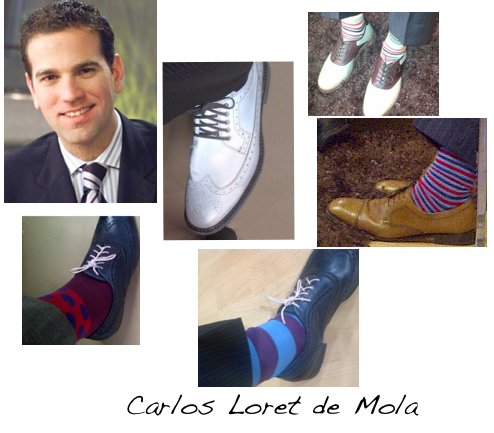 I know that is every time more common to see an eclectic fashion in men and women, based on your preferences more than in fashion, and it is even more notorious when we talk about shoes. Remember that your personality is reflected in the kind of shoes you wear.
In the market there are a lot of different option like Cole Haan, Stacy Adams, Steve Madden and even Emyco, all of those brands are including in their portfolio shoes Boston style, with colorful laces that contrast with the color of the shoe, something like what it's common in tennis shoes (sport shoes).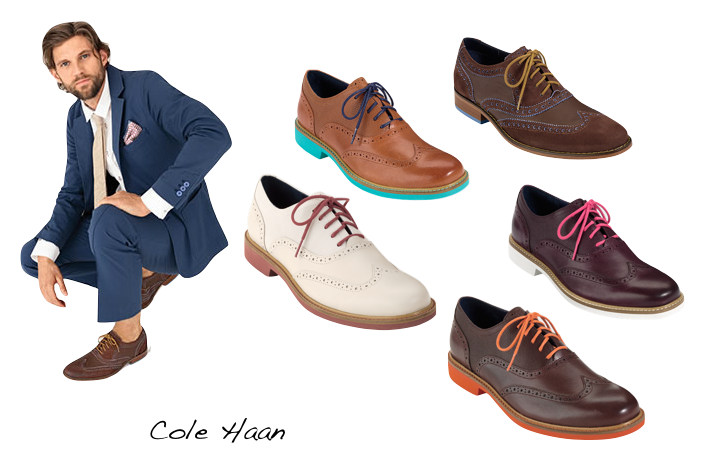 Now a days, the shoes are becoming a new accessory in your outfit, giving a fresh, innovative and fun touch, nevertheless, it's important to consider that this kind of shoes are more proper for a casual look.
You have to consider the fabric; color and design of your outfit to decide what kind of shoes will be the perfect match. Usually the colorful shoes look better with kakis or jeans, meanwhile a more formal and dark shoe is suggested with a suit, especially if it is a dark color suit.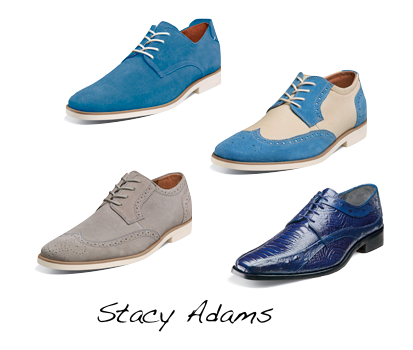 For me, Loret de Mola style doesn't make any sense, since the colorful shoes and printed socks; don't match with his suits that are very formal. I understand that he wants to make a personal statement, showing a rebel look on his very formal work environment, but then I think he should update his suits to be more coherent.
Remember that a formal or elegant look, doesn't have to be boring or outdated. One creative way of introduce color to your suit is through your tie, there are plenty of colorful options and your look will continue be formal. A good example of that is Carlos Montero from CNN Spanish.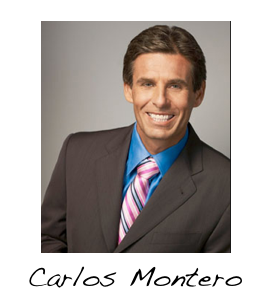 The happy socks (colorful socks) give a fresh touch to the men's look, but it is important to be careful in the way you wear them, since there are a lot of extravagant colors and prints, that are for a more casual look. The rule for using socks in a formal look, is very simple, you should always wear socks matching your trousers, if you are wearing a dark suit. In those cases, the perfect shoe will be a dark color.
So, give color to your footsteps and find the perfect balance between fashion and your look.
What image do you want to project?
Roberto
This post is also available in: Spanish