Because many of my readers had asked for this, from today I will start talking about image consulting for men. I know that for many of you, men do not need any help regarding their image; they just look good with what ever they put on. But then, let me ask you: why is your girlfriend or your mum, or your best friend always buying  your cloths? Or at least helping you to choose the right one? I have been in that situation many times; I had helped many friends to buy their clothes, from a pair of jeans to a suit.
Although you, gentlemen, don't have so many areas to take care of as us ladies, I believe it is important to take care of your image as much as we do, and here is why:
1. You are constantly giving a first impression. Especially in your job because every time you meet a new supplier, client, partner or boss you are leaving in their minds an impression of your self. There is a popular saying: "You only need 30 seconds to leave a first impression", and I will say … and a life trying to change it! The thing is that once the others create an image of you it is usually very difficult to change it. That's why you have to create an image that projects your personality and style.
2. Different outfits for different occasions. One of the beauties of being a man is that you have the marvelous creation that can help you in almost any situation: the suit. Guys, you don't have to worry as much as we do for a wedding or a formal event, you just threw on yourself a nice suit, a cool tie and a beautiful shirt and you are ready to go! Now … actually it sounds easy but is not as easy as it seams, because if you have this tool you have to know how to use it, no excuses! You have to learn how to choose the perfect suit for you, since this is an indispensable on your closet.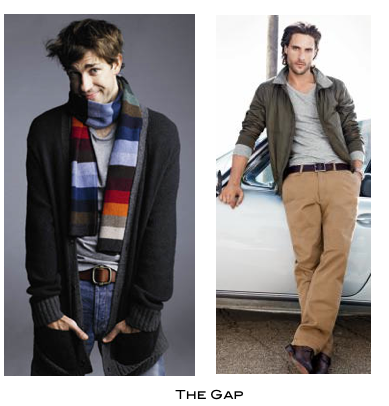 3. You don't have makeup. Yes, is weird to hear that, but guys, you are in disadvantage with us in this point because you can't cover your imperfections, the rings under your eyes or you cannot change your look from day to night just by adding some more color … So, what is left for you? The answer is: to be clean, neat, have a nice hair cut, use clothes according to your style and a lot of attitude. Of course there are some tricks to help your skin to look better, but in general men say that "real men do not need to put on cream" and I will say … why? Do you have plastic instead of skin? But that is another topic. My point is that since you cannot "trick your beauty" with make up you have to be careful with your image all the time.
So, if these are not reasons enough to convince you of the importance of taking care of your image, I will try to do it little by little with my posts and I hope I can make you change your mind.
Today I will talk to you about that beautiful tool that I mentioned before: the suit.

The first thing you have to know is that in your closet you need to have at least two suits, one in dark color (blue, gray or black) and another in a lighter color (gray or brown, beige, which I personally don't like unless is linen). When you go to buy your suit, be sure that if fits perfectly to your body (if not ask for a tailor), that the fabric is good quality and that the color is good for your skin color (nevertheless ties will always help with color issues).
It is important to learn how to button up your jacket, the rule is like this: one button, your can always button up; two buttons, always the first one never the second one, if it has three buttons, always the second one, if you want you can button up the first one but never the third one. Also the best is to keep it closed when you are standing and if you sit you have to unbutton it. Never wear only the trouser of a suit, it has been made to use together with the jacket and, I know it is obvious but I have to mentioned it, always wear a belt on it.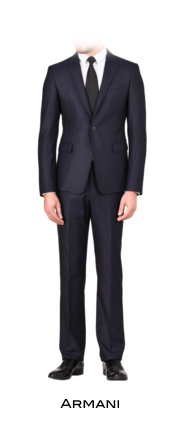 Another important detail is about socks, those have to match with the trouser no with the shoes, and the shoes have to always match with the belt.
I hope you find this tips useful and you will be learning more every week hoping that I can help you to get the image that you want. Also remember that if you want a personalized consultancy you can buy it here too; just follow the link in the right hand side of the blog.
Let me know your opinions.
See you!
Fabiola
This post is also available in: Spanish