Your hair is the frame of your face, it's your personality, your way to express who you are, and that's why for me is so important to have a good haircut, good color and specially a healthy hair. Around 20 years ago, I found a person who takes care of my hair, always doing the perfect haircut, and when ever I have need to change my look, he has done it in a pretty amazing way.
That person is Randall, who owns one of the most exclusive beauty saloons in Mexico City, where celebrities are part of the usual clients. But let me tell you about Randall's life, he born in the US, but when he was 3 years old his parents moved him to Amsterdam, Holland. He started as a fashion model after following his sister' advice. Being in the fashion world allow Randall to learn about the fashion world and how much he loves to be a stylist, more than to be a model. So went to the Stylist Academy in Amsterdam where he did so good, that he won the second place in a school contest of hair and hairdo, and as a prize he went to Paris. Being there, he felt in love with fashion and glamour. He continued his studies with Vidal Sassoon, Tony & Guy, Sebastian, Wella y Loreal.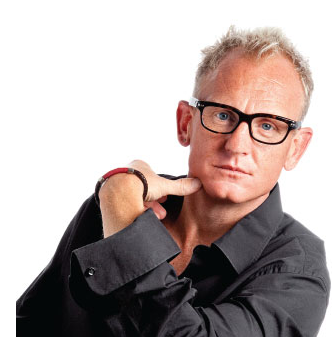 Few years later he came back to Mexico to her sister wedding, and he decided to work here. He started working with Joss Claude in Mexico City, and that was the beginning of a long career with that firm. He started at the beauty saloon at Zona Rosa, and then Virreyes, Pedregal and finally he opened the first Joss Claude franchise around the 90's. Around that time he became the Wella Artistic Director, together with other 20 stylists well known in Mexico. He consolidates his experience as stylist and he learnt the pros and cons of being in a beauty saloon, where every single person from the staff is a key resource in the whole operation.
After that, he opened his own beauty saloon in Mexico City, then he got married, he moved to Miami and then back to Mexico, to start "Randall Beauty Lounge" in Altavista street, one of the most elegant streets in the city, here is what he told us: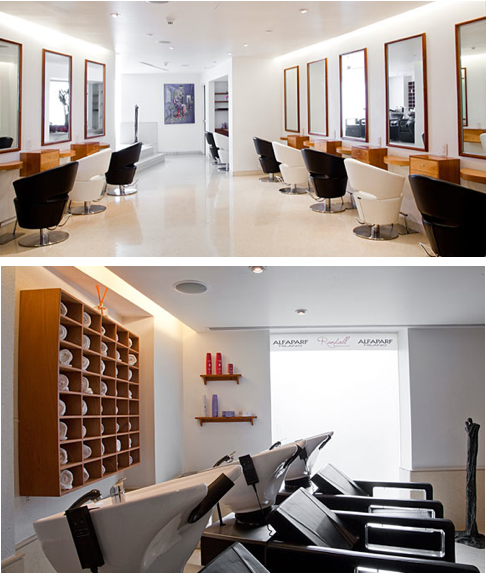 1. Why is so important to have a nice haircut? Do you think is as important for men as it is for women?
I believe before it was more important for women, but currently it is the same for both. The beauty salon was only for women, but now men want to become more metro sexual, actually the first brand that made a revolution on men style was Calvin Klein (that by the way their first model in underwear was from Holland). The haircut is important to make you look good, it is the frame of your face and it says a lot about you, that's why, is so easy to criticize someone that is well dressed but disheveled, they talk of what they can see but not what the person is. The haircut is not only about the hair, is the whole personality and style of the person. The haircut includes everything color, makeup, style, etc.
2. What are the main factors that you consider when you decide the haircut for each client?
You have to have a little chat with your client, before you do anything. Get to know what is she doing at work, her needs, if she has contact with people; learn the most that you can before touching her hair.
3. How often do we need to have a haircut? Is it true that we need to cut it often to make it grow?
No, what you need to do is to brush it every night with a nice brush, also you need to have a healthy nutrition and use a good shampoo that goes straight to the PH of your scalp. Forget about the smell, learn what it does to your scalp, it is very common that people fell from the smell and they are not always the best. The products that I use, like Mucota, doesn't have a nice smell, it's not bad but the best is the result.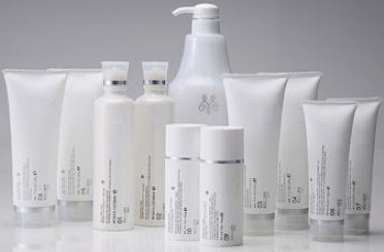 4. Something very typical on you, is that you never tell us in advance what kind of haircut are you going to do … the result is always amazing, but … Why do you do this? How is your creation process? What inspires you?
The creative process with the people that I know for quite sometime, is that they tell me what they want and I create a visual in my head, so I prefer to surprise my clients and so far, it has been always a pleasant surprise. The think is that if I explain them what do I want to do, and they imagine something different, they may not let me do what I really think is best for them. This is the kind of freedom that my clients give me, it is the best and more creative part of my work.
5. Which are the most common hair problems and how do you fix them?
The main problem is not have the correct communication with your stylist and then when you have a problem think that with your grandma's myths you will fixed it, i.e. "put mayonnaise in our hair so you will make it shine". Actually with that it will happen is that your hair will not be shinny, it will be greasy for weeks! Those myths used to be popular long time ago because the current technology didn't exist. The damaged hair is also very common, either because it was exposed to the sun or to the cold, actually the cold is even worst than the sun because it gets frozen and it brake. Not many people know about this. The hair is not dead, it is stuck to your body, it's alive, so you have to take care of it, it has a life time but still you have to take good care of it.
6. What are the haircut trends for this season? What will be on for spring?
The trend is short, medium long, and medium short. Also they layers are back, but long layers. The bangs are back, which makes me very happy because I think it's a great frame to the face. Different kind of bangs, straight, to one side, thin out, etc.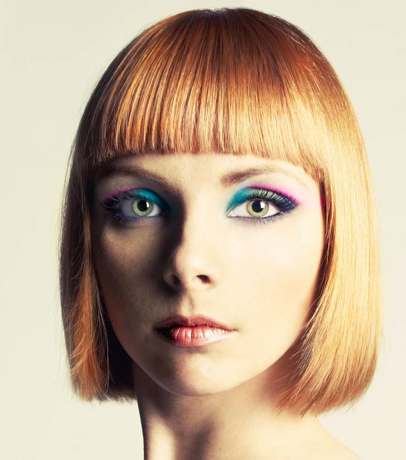 7. Which is the more common mistake that you find in your clients hair?
Again, a bad communication, we need to have a clear idea of what clients want to do with her hair. It's our obligation to listen to them. One common mistake is to thin out a curly hair that is the worst thing you can do. It is not the same to take out some volume and to take out mass. Many people come to me complaining of a bad thin out, so I always help them but the hair is really damage, it will take a while until is healthy again.
8. What do you think about the permanent straightening? Do you recommend it?
No, I don't recommend it because there are many other products that make it semi straightening, relaxing the curls and it is less aggressive. Goldwell is a product make of 100% keratin, and it allow us to decide how straight or how curly you want the hair to be, it is healthier because is has no formol. All the straightening products, or almost all of them, have formol, wich is very toxic when you use the iron, it makes a lot of smoke and it could be allergic. I don't recommend it because it's against the nature of the hair.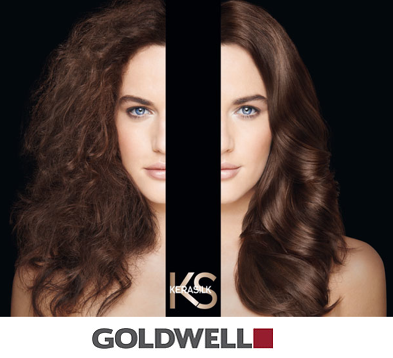 9. What do you recommend us to have a healthy hair and with a nice haircut?
First go and find a good stylist, then have a good communication with him. Ask him for recommendation about shampoo, conditioner and hair treatments. If you dye your hair, try to cut your hair at least every time you dye it, because the peroxide could damage the ends.
About washing your hair every day or every second day, it's the same, it will not help your hair, and it's just a matter of taste.
10. What do you think about hair extensions? Which is the best technique?
I don't recommend the use of hair extensions; I only work with hair curtain. The extensions make weak your hair, and many people think than when they remove the extensions they will have long hair, and that it's not like that, what they have it is a short and very damaged hair. To make it grow, you should go the beauty saloon to have a hair cut, then in one and a half month do a very good hair treatment and then after a month you can trim your hair, so you can let it grow but in a very healthy way. The most important thing is to be patient, the hair grows 1 cm per month, so you have to wait, I am good in what I do, but I am not a magician.
11. To the people who go to your beauty saloon, what are they going to find there?
They will find honesty, nice manners and good service. Something my team can't do is to recommend something that your hair doesn't need, that is part of the honesty I am talking about. The client is our priority so that is first, even above fashion.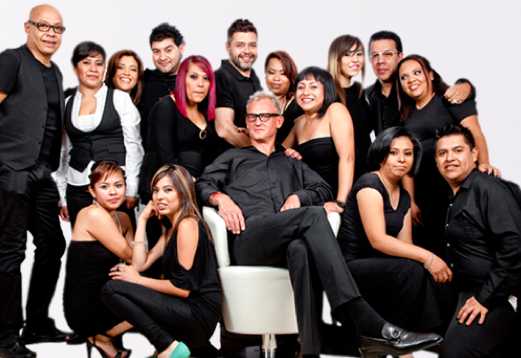 12. What are your future plans?
I have many, I want to open another beauty saloon in Santa Fe, I think that with my experience and the team I have it is going to be very successful. The people I will work there, are the same team with whom I have been working for a long time, and it's going to be the same concept that I have in Altavista. The same service and the same way of work (honesty and nice manners) which is something that no other place is going to give you.
And before we go …
How can you define the women style?
Many times my client come to my chair once they have the black robe, so in order to understand what they want, I spend 10 minutes talking to her before I start working, so I can understand what is her profession and what does she want to do with her hair. The style I apply in each haircut is more based on the feeling that I get from that chat with the client, sometimes also the shoes say a lot about the personality. If the people don't know what do they want to do with their hair, before they even put on the black robe, they should talk with their stylist. Another way to define the style of a woman is analyzing the way they talk. Listen to the client is the key to ensure that she will leave the satisfied with my haircut.
What advice will you give to the entrepreneurs that are starting?
That they should act in a real professional way, always saying the truth and never damage the hair unnecessarily, for example, do not make a thin out just because it's fashion, that is not the best for everyone. Fashion is what makes you feel comfortable, so teach your client about what is the best for her hair, and let out your creativity without copying what you see in magazines. Always be original, be yourself. I have a very classic style, but my work is very modern, but not because of that I have to change my style. You have to think that your client already drives to your beauty saloon and is sitting on your chair because she trusts you. If you do something wrong in the clients hair, it is not only that you will miss a client, you could also destroyed her appearance. Always be honest, it is better to say that something is not good for her, than do something that you already know is going to end wrong.
Any additional advice:
There are no ugly women.
Wow! I loved this last advice, we are all beautiful, so girls, start believing that, ok? If you have any doubt about your best haircut, I strongly recommend you to visit Randall Beauty Lounge because he is going to pull out the best from you and your haircut is going to be spectacular.
See you soon!
Fabiola
This post is also available in: Spanish