Today is Friday, finally! Isn't that great? Now we will have 2 days to relax and enjoy … although I don't know how much we will be able to enjoy here in Buenos Aires, because they said that we will have a rainy weekend … well, let's see.
I want to tell you that I've found a system that is not new, but I haven't done it before, I've read a lot about the great results that it produce, so I've decided to try it.
I am talking about "The 30 day method" the author is Tracy Anderson the personal trainer of Madonna and Gwyneth Paltrow (among other celebrities). The plan mixes a very strict diet with some not conventional exercises.
I know that it sounds like the typical method that will promise miraculous results, but I believe this is different. If offers you a complete body change, burning your fat and adding shape and muscles where you need it. What do you think? Since I don't want to have the doubt, I decided to start the plan tomorrow, so I will tell you later if it works or not.
And since we are talking about exercise, today I will give you some tips about how to choose your exercise clothes. There is a lot of variety in designs and colors in the market, many t-shirts, jackets, pants, etc. But what really matter is what is closer to your body, and I am talking about your bra and your tights. Both are the key depending on the kind of exercise that you practice.
For example, if you are planning to do aerobic exercise (cycling, running, dancing) you should focus on your bra so you don't get any injure on that area. The objective will be to maintain both girls firm and tight.
There are a lot of models depending on the brand, what I suggest you is always to try them on the store so you are sure that the tops is tight enough to support but not hurt you. It has to be comfortable, that is very important.
From Nike there are different models with and without shaped cups:
Adidas has this super supported bra that has, as you can see, a design that helps to hang on their place your girls. They have also the regular tops with thin stripes but these are more for yoga or sports where you don't need too much support.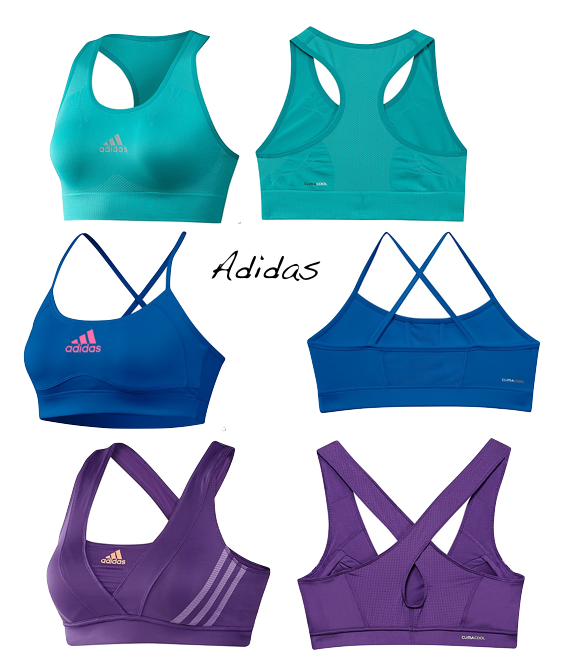 Talking about pants, again, when you do aerobic sports, especially if you run, it's vital to have a strong support so your veins survive the effort. Please do not run with shorts, it's not good for your legs!
There are different models, it all depends on what you prefer: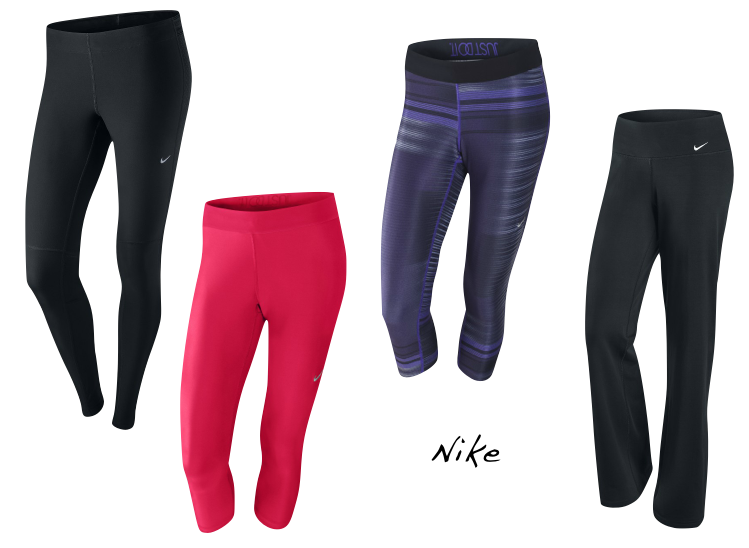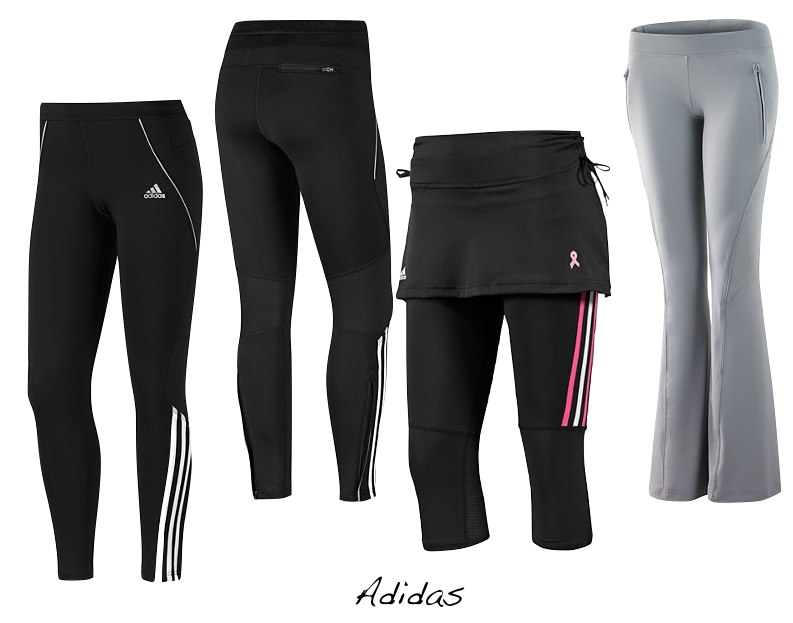 In fact, it's very important to get the right clothes to do exercise, but what really matter is to choose an activity that you really like, so you can be constant and see the results that you want. If you don't like it, I am sure you will drop it fast!
For me, tomorrow will be day one, so wish me luck and I hope it works!
See you soon!
Fabiola
This post is also available in: Spanish