Sometimes we are happy just because it's time to be happy is like life finally flow and everything is on its place. You have been with me through my dark period, and that's why I want to share with you that I am finally over that period and I hope I will never go back to it.
Finally after 17 months since I had the knee accident, last week the doctor gave me of discharge and I am healthy and ready to do what ever I want. Of course there are certain things that I can not do again in order to not damage my knees … but in I am so happy about not seeing doctors any more, no more medicines, it's just great! I want to thank you for being with me during this complicated stage, it has been really important for me.
And since we are talking about legs, I think a good topic for today will be to talk about trends for tights during this season. I have to say, this will not be relevant for all you my friends in Argentina or those who live in the south cone, but you can take notes now, so you will be ready when the time is right to wear them.
The trend is design, design, and more design!!! The best thing is that you can find any design that you prefer: diamond shaped, dots, lines, animal print, anything you like. Nevertheless, you can not forget your body type, never forget what it fits you, so you should only wear what looks great on you.
• If you have thinner legs, then you are allowed to wear what ever you like, because even if some designs add volume to your legs, but it doesn't matter to you.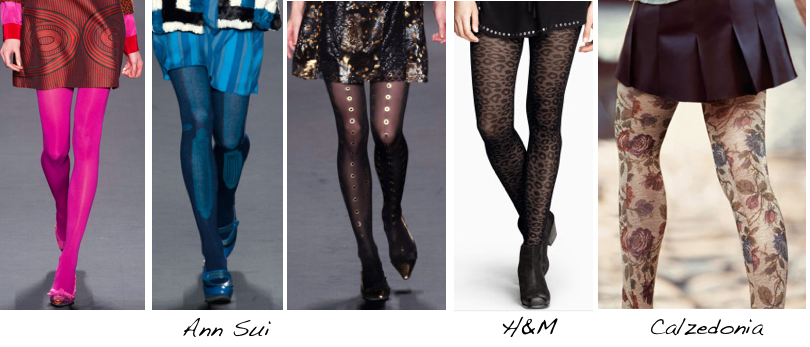 • If your legs have more volume or you are petit, avoid big designs like flowers because that will add volume to your legs, try symmetric designs or solid colors.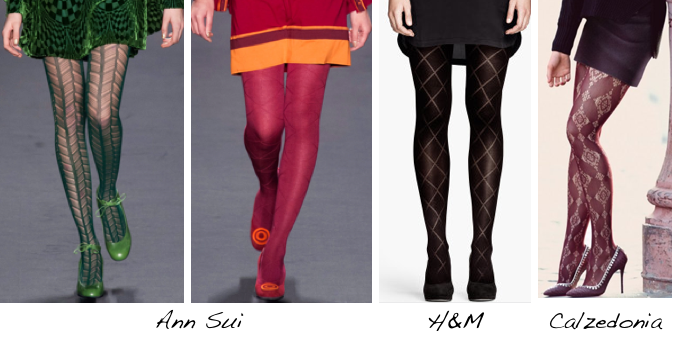 • If you decide to use tights with straight lines, remember that the lines should look straight, it the line is distorted and it is not an even distance between lines, then this design is not for you.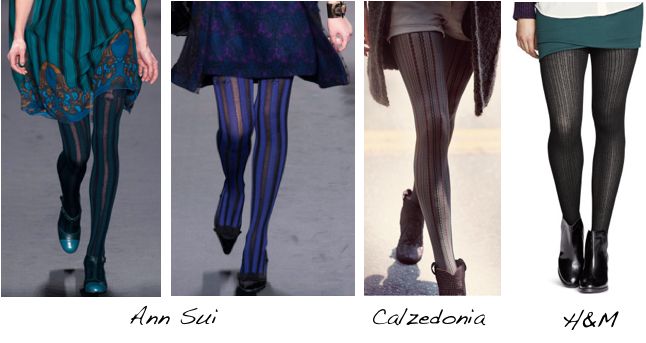 This style is one of my favorites, but it's not for everyone, if your legs are more toned and it is a big difference from between the ankle boot and your leg, then you should avoid using this ankle but and go with longer boots that go to your knee.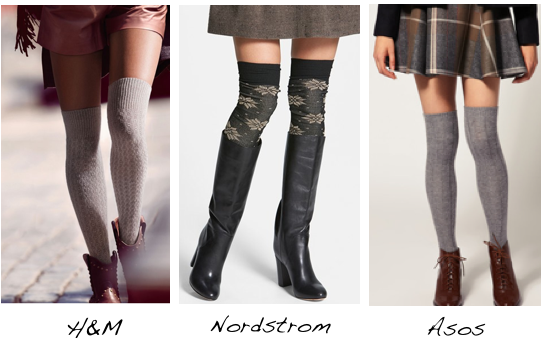 Too many options, lots of design and shapes so you can keep warm with a lot of style!!
See you soon!
Fabiola
This post is also available in: Spanish