Some of my readers asked me about the color trends for this Fall, as you can imagine they are readers from the north hemisphere, so this post will be about that, and I promise next post will be about spring color trends for the people living on the south hemisphere (as me).
According to the color trend report from the New York Fashion Week (Feb 10-17,2011), the color palette for this summer will include a mix of bright and neutral colors. Designers have mixed prints with metallic colors, and menswear with feminine details.
Color trends for women

Bamboo (yellow mustard) – warm color that fives an exotic mood to the season.
Emberglow (orange like melon) – it is compared with the yellow that comes from the fire.
Honeysuckle (pinky red) – this color will give a lot of life to your outfit especially if you mixed it with brown and dark colors. This color in lipstick … uf!
Plox (dark purple) – gives mystery to your outfits, experts suggest to mix it with neutral colors of to create more dramatic look with Honewysuckle or Bamboo.
Cedar (green olive but lighter) – this color is inspired in a cool mist on the forest.
Deep Teal (dark blue green) – here in Argentina this is what they call "oil" color, it resembles the ocean color just before the sunset.
Coffee Liqueúr – dark brown, which brings an elegant mix to your outfit, you can use this instead of black.
Nougat (camel) – a neutral color that will be a new basic.
Orchid Hush (gray with a purple touch) – great to be mixed with any color of the palette.
Quarry (gray with green) – this is another neutral color to use with all the others colors in the palette.
Here are some suggestions from the experts to combine the palette:
Bamboo con Phlox, Deep Teal and Honeysuckle.
Emberglow con Coffee Liqueúr, Phlox or Deep Teal.
Honeysuckle – Coffee Liqueúr, Nougat.
Phlox – Cedar, Deep teal or Coffee Liqueúr. More contrast with Honeysuckle or Bamboo.
Cedar – Deep Teal, Phlox or Orchid Hush.
Deep Teal – Cedar, Honeysuckle.
Coffee Liqueúr- can be combined with the entire palette.
Nougat – Phlox, Emberglow or Honeysuckle.
Orchid Hush y Quarry – can be combined with the entire palette.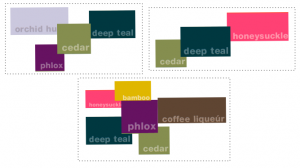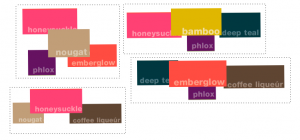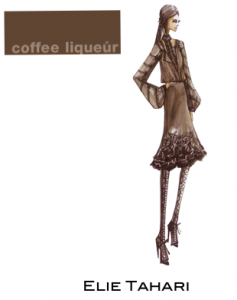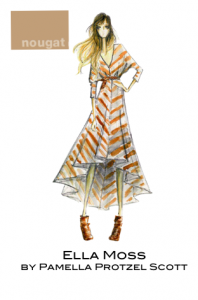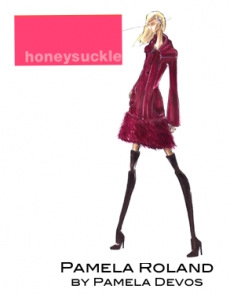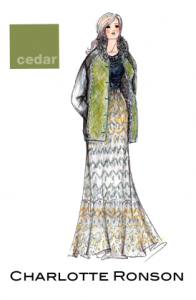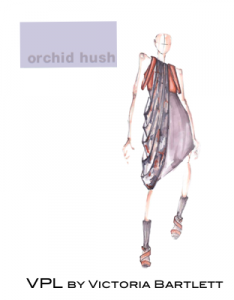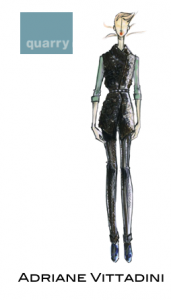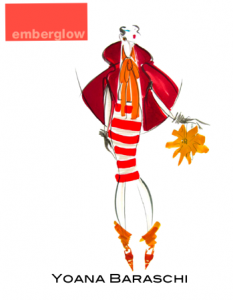 Color trends for men
The palette is very similar but it includes three more colors:

Burnt Sienna (dark orange) – a basic of the season it will be used in ties, scarves and pocket squares.
Raspberry Wine (wine) – more vivid than the regular wine it has more red. Perfect to combine with Deep Teal and Cedar.
Cardet (blue gray) – a classic for this season it will be used in a lot of this season designs. Great combinations with Nougat, Coffee Liqueúr and Quarry.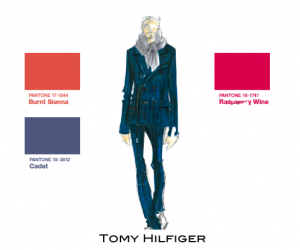 See you soon!
Fabiola
Note: for the over 17 years, Pantone, the global authority on color had considered the survey of the NY Fashion Week designers as the valid source to define the trend colors for each season.
This post is also available in: Spanish