Few weeks ago we talked about the importance of a great haircut, but I think it's also very important to have the right color. That's why this week I will introduce you to a colorist expert, that for me is an artist because he really understands how to make you look amazing, full of light and with the perfect hair. I am talking about Arturo Meneses, a good friend, and who has been in charge of the color of my hair for many years.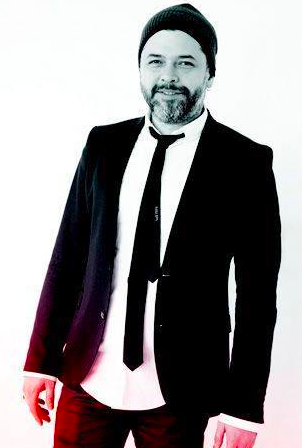 Arturo is a proud "chilango", who always thought he was not made to do anything with his hands related to art, draw, painting, etc (this what he told me, for me he is an artist!) Nevertheless, he entered the Antonio Bellver Beauty Academy because of her mum suggested, and once he was there he found out that everything related to beauty was quite professional and he fell in love. At the end of his degree, he started working in Joss Claude with Randall, in the most basic areas of a beauty saloon like sweeping, cleaning, etc. With time, he started to help the colorists and he decided that was what he wanted to do. One and a half year later he started a seminar with Redken which he loved it so much, that he became an educator for the brand, teaching other stylists, learning new techniques and increasing his creativity. He never left the work at the beauty saloon, he spent 6 years with Silvia Galván and he is now 9 years with Randall, with whom he feels great working together.
In 2012 he started to work with the brand Tigi, after the launch in Mexico of their color line Copy Right Color. Tigi was looking for educators and Arturo participates in a national selection process, and he got the job of stylist educator for Latin America. Since then he combine his work at the beauty lounge with Randall and his training trips in different countries where he trains and promotes the brand.
This is what he told me …
1. How do you describe your work?
It is a daily challenge; work with different people every day is a challenge because you have to treat them as if they were the first client in my life. You have to be in the same tuning that your client, be very perceptive so you can suggest when you already know that something is not good for her.
2. What is the highest satisfaction in your job?
I am going to sound little corny, but the best moment is when my client stands up from the chair and says "I love it!" … that is the biggest satisfaction.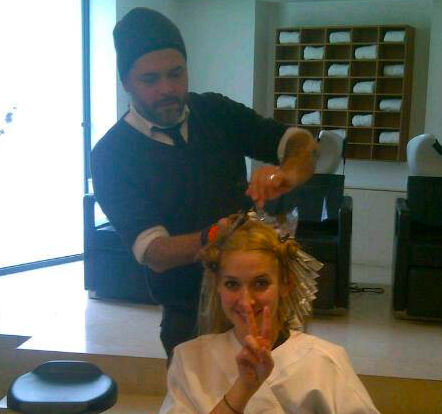 3. Until now, what has been the more difficult challenge in your career? What is the biggest challenge with each client?
My biggest challenge has been to learn and share my knowledge in Mexico and in other countries, be empathic with a group of people who is willing to learn. The best thing is mix my regular job at the beauty saloon and teach, is like the cherry of the cake because I just never get bored, 5 or 6 times per month I travel to teach. The biggest challenge with my client is to be empathetic, because each client is a different situation, I have to be very sensitive, but thank God so far nobody have ever complained about my work. I think I am very lucky.
4. Why is important the color of the hair in a women?
For women the hair is the best accessory that she could have, it is important because it enhances your personal beauty and because just as your cloths, you can have different textures, lights, shadows, anything that give life to your hair. Is like paint in a white canvas, the only difference is that the hair is not always white or healthy, a damaged hair is very difficult to dye.
5. Do you have masculine clients? What is their motive to dye their hair?
I have low percentage of masculine clients, although every day the demand increase, especially some of them come to dissimulate the white hair, never to cover all of it. Some other guys want to add color to have more light in their hair, but not much. I think that every day men are getting more worried about their style.
6. There are many myths and ideas about the fact that if you start dying your hair, you will loose your original color and will never be the same, is this true?
Of course not! That is a lie. The hair grows the exactly same color that you have before. There is a color called demi-permanent that helps you to recover your natural color on the dyed hair, but in general people who dye their hair usually keep dyeing it forever, but not because they don't have their natural color, they do it because they like it.
7. Tell me about something that we should never do with our hair?
You should never dye your hair with a color that you buy in the supermarket, because in order to make it right, you have to consider the texture, density and color of your hair. For example, you cannot go lighter in a dyed hair; if you make it lighter, you will have dark stripes in different tones. Another thing that you should avoid, is to ignore your hair if you already dyed it, you have to hydrate it. Also do not bleach it very often because you will make it porous and with no elasticity, it can break very easy. The best that you can do is to go always with a professional and follow their advice, at the end what you use to dye your hair are chemicals and you have to take care with that.
8. What is the best way to have a healthy and shinny dyed hair?
Use a good shampoo and conditioner that have antioxidants and it will prevent the washout. The color should last between 25 to 30 hair washes. Also you can apply restructuring treatments and deep hydratation (you have to do that in the saloon), and the use at home some other products. You have to understand that your hair needs as much care as your skin, a lot of hydratation. Many people think that the hair is dead, but that is wrong, you really have to take care of it, the hair is protein that is what make it shinny, so you should hydrate constantly.
9. What are the color trends for this season?
There is not a color trend, but you there are a lot of technique for this season that you can apply with monochromatic effects without so much contrast and in the same color palette. Ie. brown with lighter brown, dark red with more vibrant red. I can create a unique palette for each client. You can apply lights or thicker listones to bring light to you hair. Now one of the most trendy technique is something called "ombre" where you create more effects in the middle section and the ends, this effect is made with a angle brush to make a lighter effect in the hair.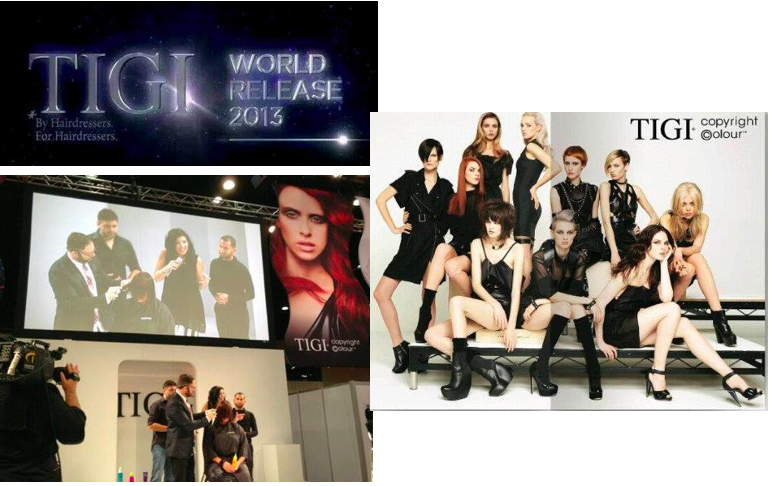 10. How do we know which color is the best for us? Is there any technique we should know?
A good way is asking which kind of jewelry does the client prefer, is she answered silver then probably the colder tones are better for her, if she answered gold then her colors are the warm tones.
11. Any advice for the white hair?
It is very important that the colorist applies correctly the tint, and that he respects the application time, because then you will cover it 100% and it will not washout prematurely. The objective is to make a retouch every time only for the growth, because if you dye all the hair, you will create darker stripes or spots that didn't dye properly. Usually the people who dye her hair by themselves have a lot of spots in the nape.
12. What inspires you to decide what to do or not to do with each client?
If the client is new I always try to see her shoes or her clothes, because if I see her only with the robe I will not have a clue about her style. I need to have a clear reference of how far I can go with the color, because there is a big variety for each one. I get a lot of inspiration of a nice haircut, because then the challenge is to create a great color that match the haircut, define where do I have to put more light and depth.
To do a good work as colorist, it is necessary to understand about depth, lines and geometry because just as the haircut, dyeing hair is based in diagonals, horizontal lines, triangles and circles.
13. How often do we have to give maintenance to our hair?
About 4 or 5 weeks.
14. Until now, what has been the biggest achievement in your life?
There have been many things, first the fact that I can work with clients that are with me 15 years ago, which shows the passion I have for my work. Then the fact that I can educate stylists that have even more years than me, and that I admire and respect is very satisfactory, for me is a huge achievement. Personally I am very proud of the award that I received for the first place in the Tigi Latin-American Awards 2013, where I competed with a lot of professionals to prove who has the more creative, avangard and stylish work. I received the award in Orlando.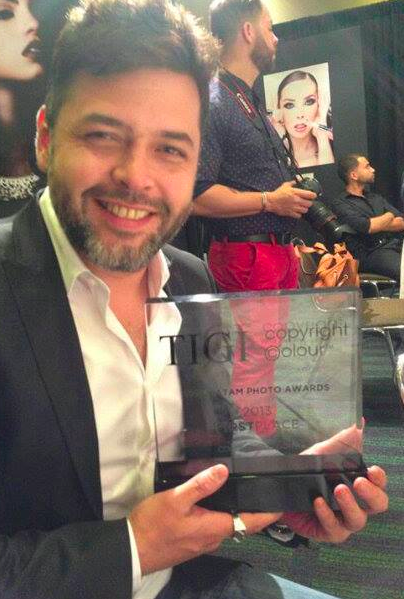 15. Tell us about your future plans, and your association with Tigi?
Right now I am part of the creative team for color in Tigi. The plans are to continue the education in different countries of Latinamerica, and keep learning for the people in Europe and USA. Tigi is a brand created by the industry icons (Tony & Guy) by hairdressers for hairdressers. The products are completely predictable, and you can create personalized looks with a perfect coloration and a huge cosmetic quality and durability.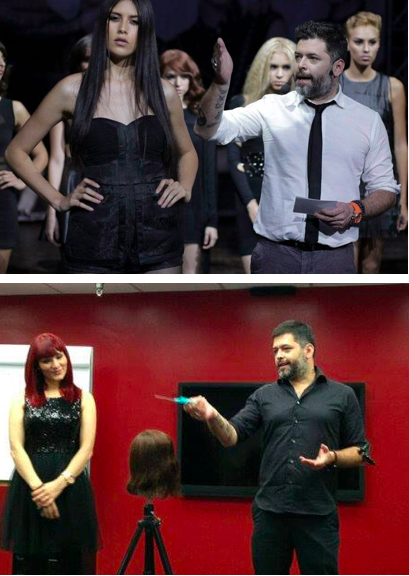 I also want to continue my growth in Randall Beauty Lounge, where we have almost 5 years now in the new location in Altavista, where we are a strong group of professionals that cover every single area of stylism.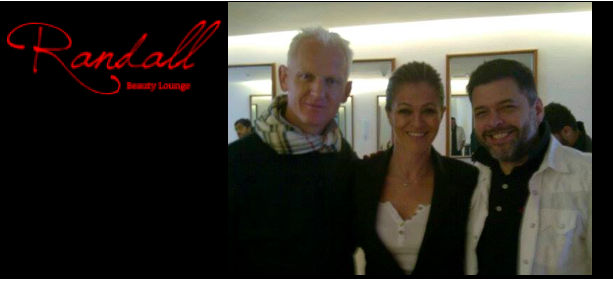 And before we go:
How do you define the style in a woman?
The woman style has to be related with her attitude and what she projects in every circumstance.
What advice will you give to all the people who is starting now?
That you have to persevere, and be sure which train are you going to take.
So this what Arturo told me and this last advice can apply to every single decision you make, be sure in which train you are, because if you want to leave it once you are already in, it could be very difficult and painful.
See you soon!
Fabiola
This post is also available in: Spanish