Spring is always a colorful season full of flowers, but this year autumn is also full of that. Designers use flowers and colors in many of their collections, which are already making our wardrobe more fun and vibrant.
Here are some of the designers that apply that trend:
Roberto Cavalli – use an oriental esthetic, which bring us back to oriental gardens.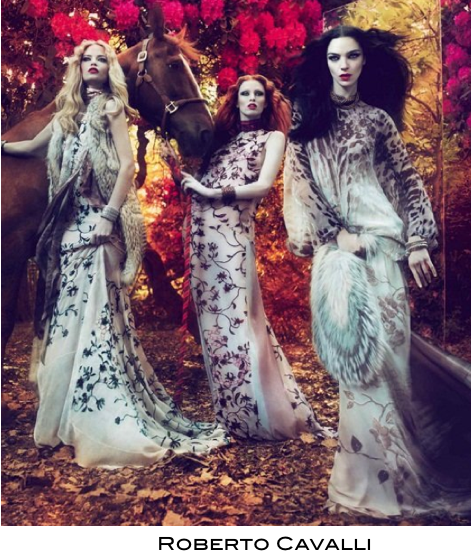 Diane Von Furstenberg – her designs full of color and prints, represents a sexy and self-confident woman.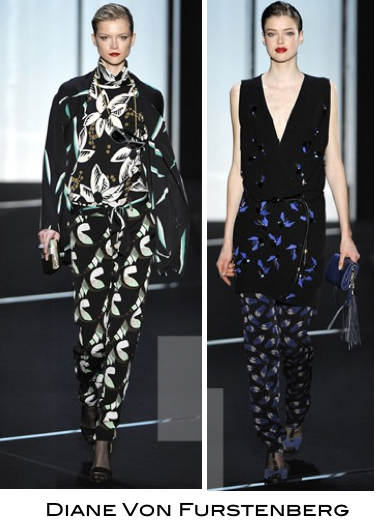 Givenchy – this collection called "Angels meet birds in paradise" include soft designs, full of silk, pearls, tulle and laces, to create the heaven environment.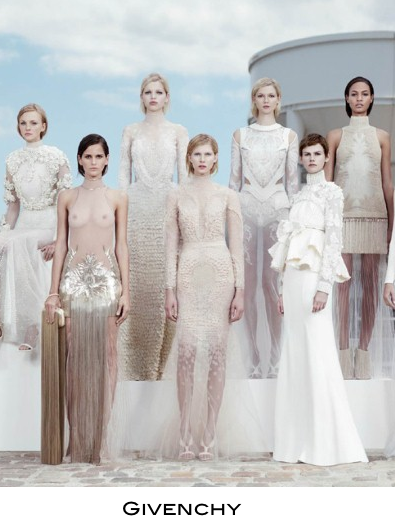 Miu miu – use lily of the valley, swallows, dandelions and daisies all over silky dresses resembling the 40's, but with a modern touch.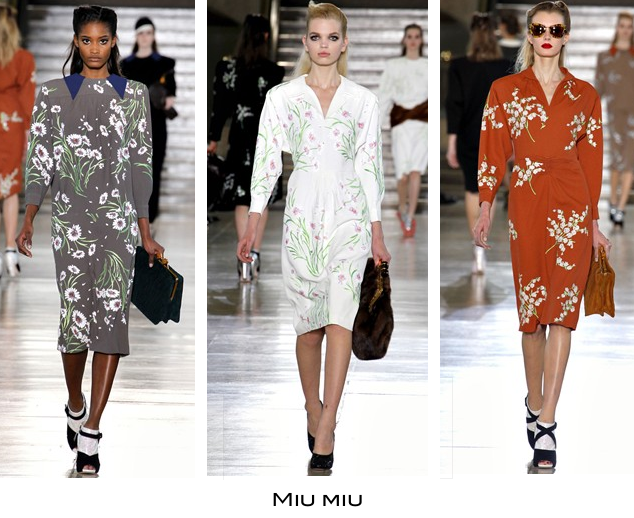 Lanvin- I have to tell you that I love this collection, all of it is just amazing! But let's talk about the colorful dresses, mix of fuchsia, red plum and mustard with black. Feminine dresses with organza, large zips and bulky pieces around neck and hips. This is a very different collection but always keeping the elegance of the brand.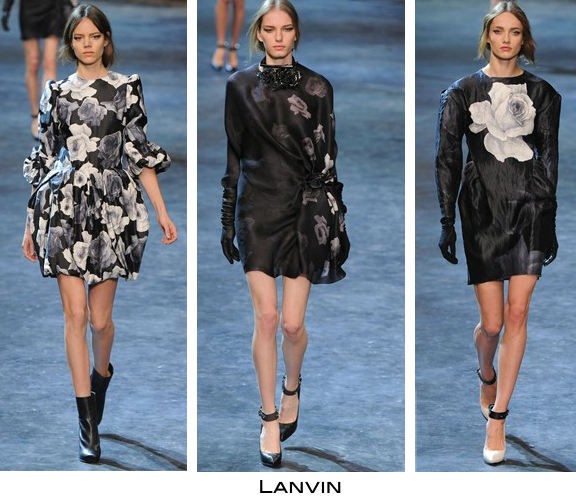 Moschino – this is a very feminine collection using masculine designs, the use of flowers and roses give a happy a retro look.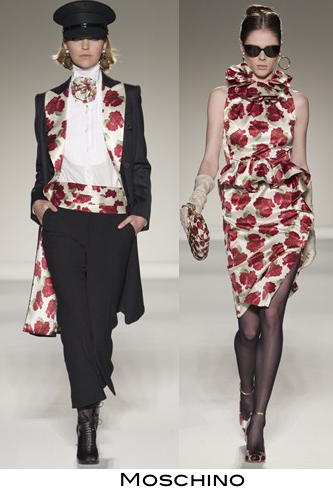 Elie Saab – this collection is very versatile it includes dresses that could be use at work or at parties. Colors, shimmers over the hip and different textures make of this collection something very special.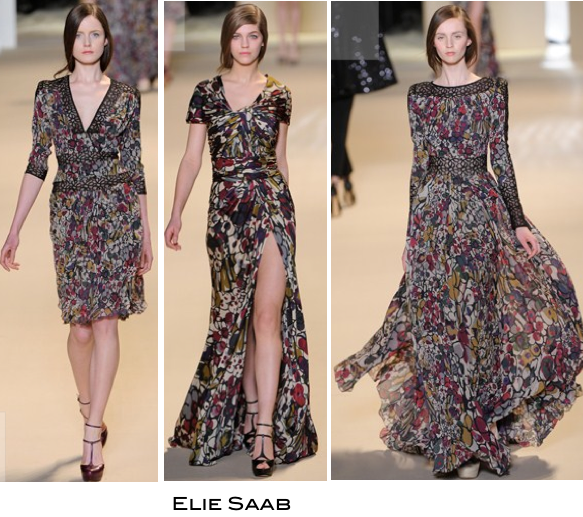 As you can see, this season is very colorful almost as spring was! If you wan to see the complete collections visit Vogue.
See you soon!
Fabiola
ps. I need to ask you for a big favor, I entered an entrepreneur contest in Facebook and the winner is the one with more votes. Can you please vote me? (it's until the 24th of Oct) It means a lot for me, it's an opportunity to grow!! Thks! Vote here.
This post is also available in: Spanish