Like every year and for every season, the fashion world turn around to see the NY Mercedes-Benz Fashion Week, now it is the turn for the Spring 2012 collection and it will take place at the Lincoln Center from September 8th to the 15th.
This time 99 designers will show their new collections, designers as: BCBGMaxazria, Tadashi Shoji, Nicole Miller, Charlotte Ronson, Rafael Cennamo, Vexiana, KDNY, Diane von Furtsenberg, Custo Barcelona, Carolina Herrera, Rebecca Mikoff, Vera Wang, Luca Luca, Michael Kors, Elie Tahari, Ralph Lauren and Norman Ambrose among others. From Argentina there will be a group that includes designers as: Cardon, Cora Groppo, Daniela Sartori, Desiderata, Mariana Dappiano y Min Agostini.
For first time, this year the show will present new designers as Candela, Falguni Peacock, Pink Tartan, Rafael Cennamo y VLOV among others. It is expected to receive more than 100,000 guests that will enjoy the show in the three catwalks and the special locations.
Now we are half way of the week, tomorrow it will be the turn of the Argentinean team, so here are some of the designers that already showed their collections:
BCBGMAXAZRIA
Max Azria and his wife created the brand in 1991 the name comes from the French "bon chic, bon genre" which is a slang for "good style, good attitude". The brand is a combination of the European sophistication and the American spirit. It includes evening dresses, swimwear, footwear, handbags watches and a ready-to-wear line.
In 2007 they created the BCBGMAXAZRIA RUNWAY and they launched it in the NY Fashion Week with a lot of success. Today they sell their collection in more than 595 boutiques and in various countries.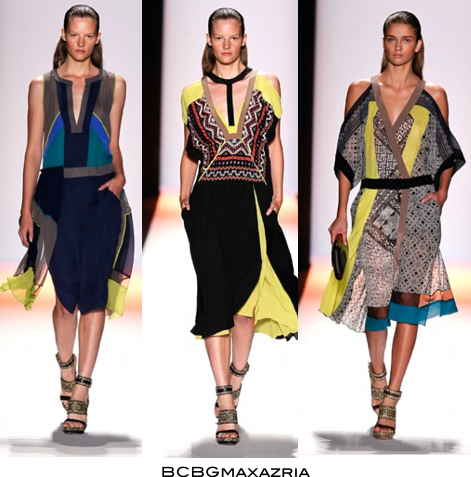 TADASHI SHOJI
Tadashi Shoji is the founder and the designer of the collection. He born in Sendai, Japan and then he moved to Tokio to study arts. He participated in the modern art movement during the sixties in Japan. During that time, Tadashi moved to the US and the studied fashion design in Los Angeles, founding his real passion. He worked with Bill Whitten designing customs for Elton John, Stevie Wonder and The Jackson's, among others. When he graduated in 1982, Tadashi found his own signature with originals and creative designs that are sold in the more important retail stores in the US and in some other international stores. In 2007 he created the Tadashi Shoji Runway collection that was very successful and featured him in the elegant and luxury market.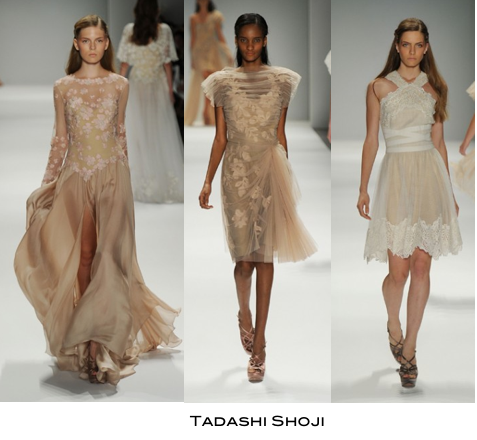 LUCA LUCA
Raul Melgoza born in Los Angeles and studied fashion design in New York. He was nominated as the designer of the year and he was one of ten students chosen to debut in the Parsons Annual Benefit Dinner (an event where all the Fashion Industry attend). After that event, Sack's Fifth Avenue asked Melgoza to display his collection at their stores. In 2005, he join the brand LUCA LUCA working with Luca Orlando. Currently, Melgoza is the Creative Director of the firm creating classic clothes for the women role in the society, each design is a paradigm of perfection and elegance.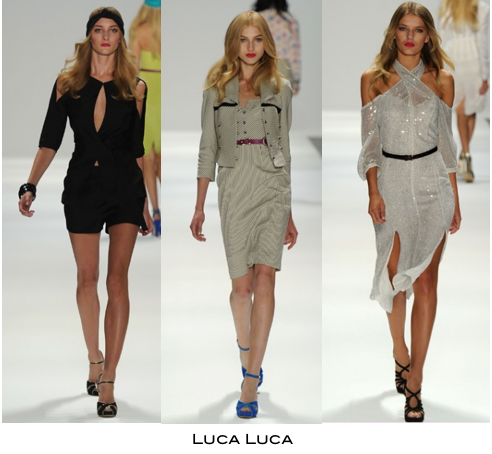 CYNTHIA ROWLEY
She created her first dress when she was 7 years old. Then she studied in the Fashion Arts Institute in Chicago and sold his first collection of eight pieces to many stores in New York. From then, she has been growing designing different kind for clothes for women, babies, bicycles, sportswear, handbags, shoes and clothes for men. She is well known internationally, she had been in different TV shows and she has been judge in Project Runway and Design Star. Also she is a best seller writter with 5 books to date.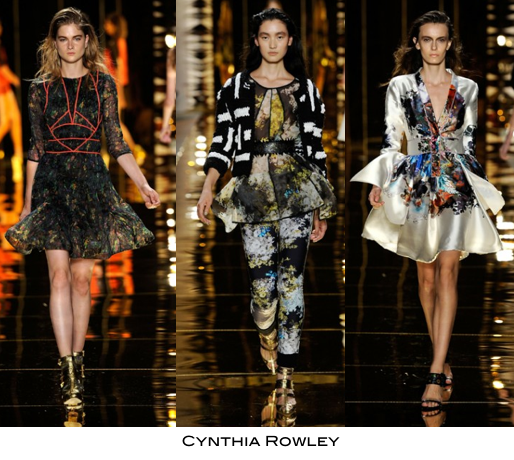 NICOLE MILLER
She is a fashion designer with modern ageless aesthetic; her designs are very feminine, sexy and refined. She had been influenced by the cinema, contemporary art, architecture of the 20th century and exotic cultures. Miller had a mixed education between the Rhode Island School of Design and the Ecole de la chamber Syndicate de la Couture Parisienne (her mother is French). Her style and technique is a mix of what she learned in both places. The nonconformist glamour of her designs is a favorite of many celebrities as: Angelina Jolie, Halle Barry y Eva Longoria, among others. Miller work is very visible in fashion magazines, internet and the more than 1,200 stores where her products are sold. Miller also participates in environment projects as Rocky Mountain Institute and Robert Kennedy Jr.'s Riverkeeper.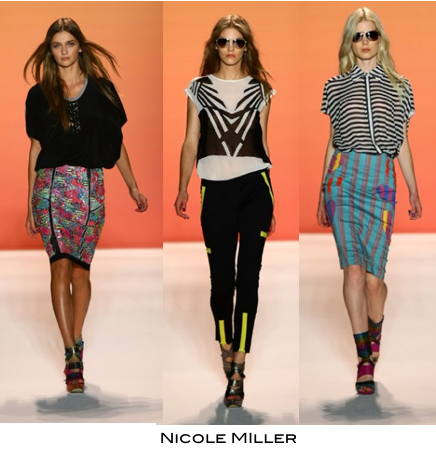 CHARLOTTE RONSON
She born in London and grew up in New York. In 2000 she launched her first collection that had a lot of recognition and acceptance. In 2002 she opened her boutique in the NY area of Nolita. N 2009, Ronson and Aaron Nir create the brand Charlotte Ronson International and started to grow. She has been involved in a lot of collaborations with different artists, musicians and currently she is the face of the Sebastian's product campaign. Some of the celebrities that like to use her designs are Nicole Richie, Lindsay Logan, Kate Moss and Beyonce among others. In 2008 she created an exclusive line for Urban Outfitters that was sold in more than 100 stores and on line.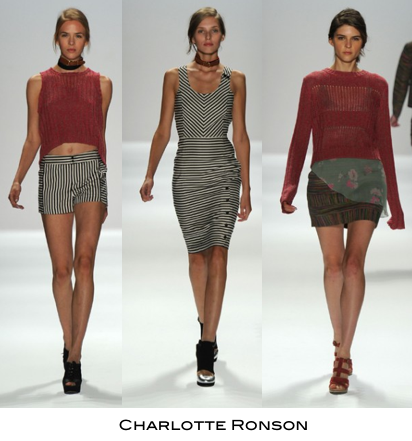 If you want to know more about the shows, catwalks and all that is happening before, during and after the shows, visit the NY Fashion Week web page.
See you soon!
Fabiola
This post is also available in: Spanish