Finally spring arrives here in Argentina which is a great excuse to renew your wardrobe, and why not? Buy a new handbag that you will use during all the season.
Today I am going to present you a new company that belong to a couple of very energetic Argentinean girls that are launching a very original handbag collection and I think it worth to know them. The brand name is "CalleTanas".
First, lest talk a little about the owners. Maca and Tina are owners and partners of "CalleTanas", they have been sharing an important part of their lives since they are cousins and they have been sharing apartment during college; so it's kind of obvious that now they are partners in this new adventure.
Tina was in law school and working in a law firm when her artistic soul started to flow and she decided to start to study how to built handbags, actually she dropped law school and now she is studying Fashion Design.
Maca studied Social Communications, and worked for more than five years in a multinational in the marketing area. Then, she went to Poland for work and Tina visited her to travel a little around Europe. Being in Italy, they both decided that they wanted to have their own company.
So, they came back to Buenos Aires, quit their jobs and after almost a year of preparation they launched "CalleTanas" and started their journey.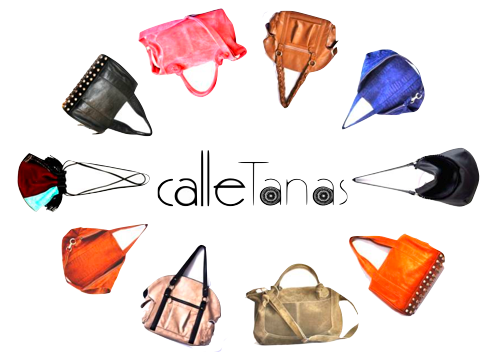 1. Why handbags?
We've have always loved handbags, and we wanted to have our own company. We were always very picky to choosing the right handbag for us, so we usually end up buying our handbags outside Argentina. So, we decided that we would build a handbag that we love with out having to go outside Argentina to find it.
2. What does "CalleTanas" mean?
So many things! We wanted to create a name with personality that really talks to our consumer about the product and ourselves. "CalleTanas" is about those "Tanas (Italian women) that spend a lot of time outside home", women that spend almost all their day in the street, just like us. Women that needs to carry their make up and also their gym clothes. We want to offer them a cool handbag that will cover all their needs. A woman handbag is a life partner that share all her adventures and life moments.
Also "CalleTanas" are us, since we both have Italian roots, our last name is Bacigalupo, so every time we design a handbag we fill like we travel again to Italy, where all started…
3. What do we have to consider when choosing a handbag?
Well, first of all, it is not a rational decision, is more like "love at first sight". Is that first contact that makes you choosing that one handbag and not any other. The decision involves design, color and texture, is that special thing and it's different for each women. Once you pass that first encounter, you start to evaluate if it works for you, if it includes what you need, the price, etc.
In "CalleTanas" we try to make women fall in love with our products, we have a lot variety so we can satisfy every women needs.
4. How is the "CalleTanas" woman?
She is dramatic, cool, passionate, and curious. She is not only a fashion lover, she does more than that, she owns fashion and plays with it.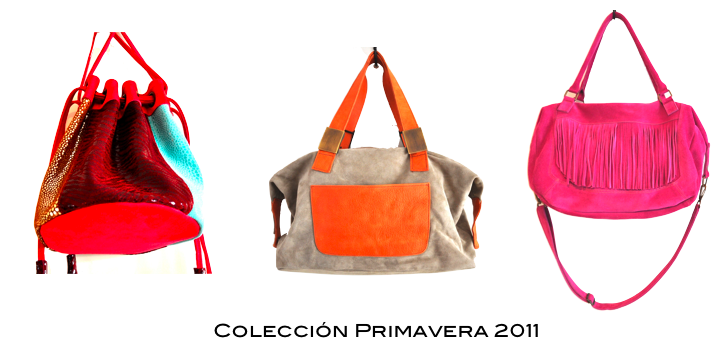 5. What is the difference between "CalleTanas" and the other bags existing in the Argentinean market?
We try to create styles that respect the harmony or each material; we try to give each component an important role depending on the handbag. We try to create different design so our client has many choices according to their look. "CalleTanas" is a fusion of avant-garde, functionality, quality and details.
6. What is coming for the next season?
Lot's of color! Pink, coral, orange, purple, red, green, aqua and light blue. Mix of textures and colors. We have to recognize that we have a lot of fun creating this collection.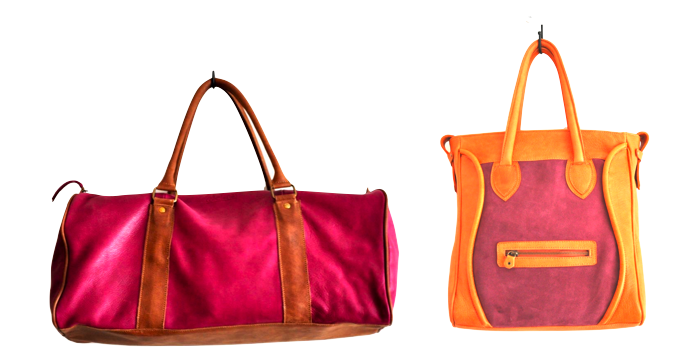 7. Is there a "perfect" handbag?
We don't believe that is one "perfect" handbag all depends in who is wearing the handbag and for what does she need it.
8. Where can we buy a "CalleTana"?
We have a showroom in Buenos Aires, in Recoleta, it's open every Thursday from 5 to 8:30pm. You can also check the catalog online or in our facebook page.
9. Now a question for you Maca, How do you feel the difference between working by yourself than been in a multinational?
It is much more intense, because here it all depends on your effort. Here I feel 100% involved and it requires more time and brains, your project become part of your personality and the product becomes part of yourself. I feel more tired but the feeling is great, every little success is huge for me!. The best is that you can manage your time and have a better quality of life. The bad thing is that every error is all yours! But that is also great, it is a big responsibility but it is a strongly recommend way of life.
10. Where does "CalleTanas" goes in the future?
We want to become the handbag that defines the Argentinean women, who love her roots but also knows what is going on in the world.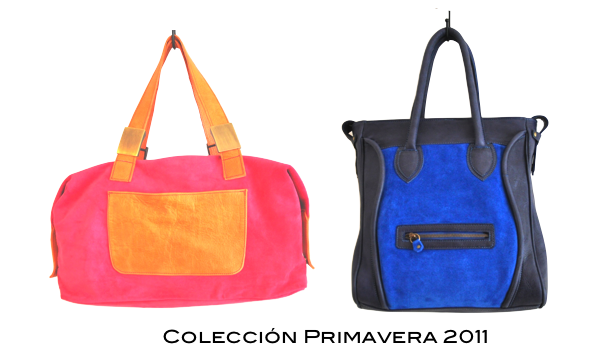 And before we finish …
What is the more important thing that defines a woman style?
Her attitude. And we believe that her handbag is a very important part of it, since it is a very personal choice and it talks a lot about the person who is wearing it.
What do you recommend to the entrepreneurs that are starting?
There is a phrase that says "good things take time" . For us the key of success is to be patient and believe in what you are doing.
See you soon!
Fabiola
Note: You can ask for the address of the "CalleTanas" showroom sending and email to calletanascarteras@gmail.com, or in their facebook page. One good thing to consider, is that you can pay with cash or credit card.
This post is also available in: Spanish