One of the most important nights in New York City took place last May 3rd when the MET (Metropolitan Museum of Art) opened it doors to received all kind of celebrities for one of the most important annual events: The Custome Institute Gala. This year the event was to honor the visionary designer Alexander McQueen and inaugurate an exposition about his life and work: "Alexander McQueen – savage beauty".
Although, the exposition is very interesting, this time we are going to analyze the celebrities' outfits on that night.
One of the best dressed was Madonna with a dress from Stella McCartney, designed just for her, and as you can see she looked amazing!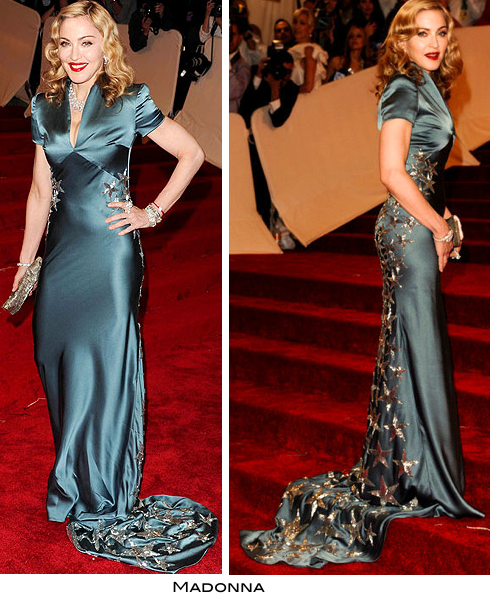 Jennifer Lopez was also amazing wearing a Gucci dress. It is very impressive how she still have that body after having twins, don't you think?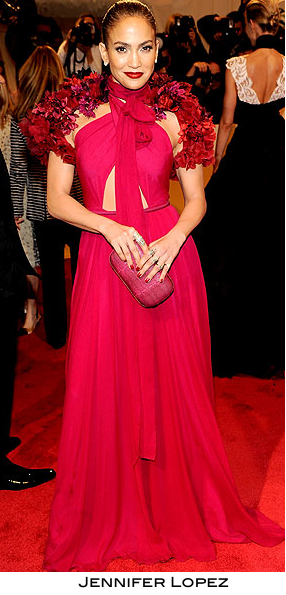 Sara Jessica Parker and Salma Hayeck both with designs from Alexander McQueen, Michelle Williams wearing Miu Miu, a very discrete design with a special touch of birds. Rene Zellweger with a dress from Carolina Herrera, as usual. And, Gwyneth Paltrow with a dress from Stella McCartney.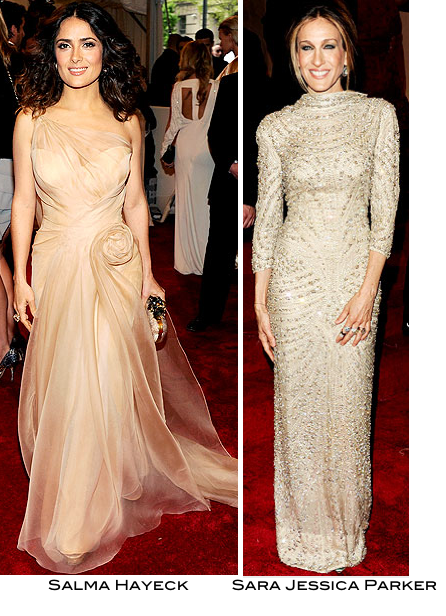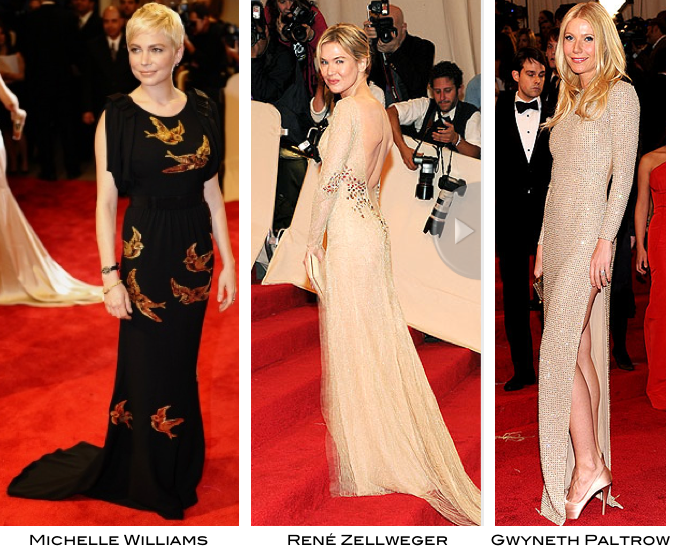 Freida Pinto had a dress Chanel Haute Couture and I have mixed feelings about it, since I love the fact of mixing the masculine with such a feminine design, but I am not fully convinced with the tie shape and length … mmhhh .. I don't know, what do you think? And same thing about Rihanna with a dress from Stella McCartney, if you see it from one side it is very elegant but in the other side, where it is shorter and it shows the "nude effect" … it kind of lose the elegance.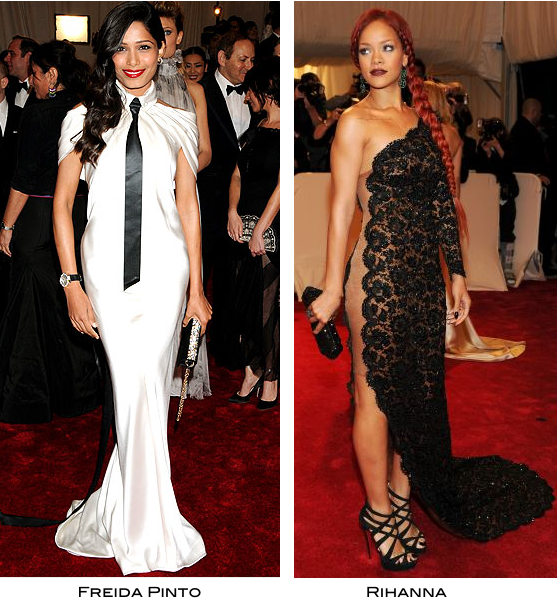 Now, among the people who just didn't choose the right outfit for that night is Karolina Kurkova, with this horrible dress form I don't know who and I just don't want to know!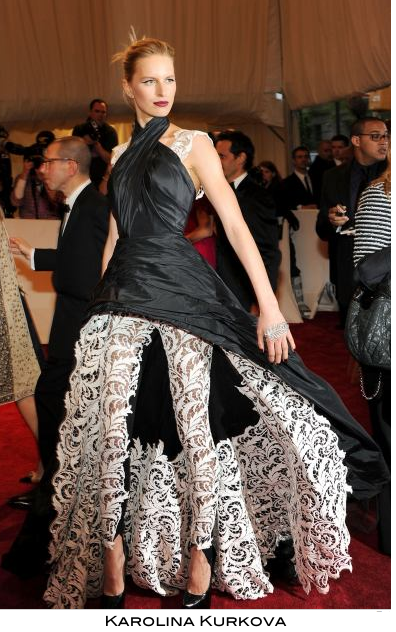 Demi Moore with a dress from Prabal Gurung combined with that "royal style" hat and the accessories, were just a "too much" look. Although all those things separated are great, putting all together were just too much. And it is a pity because she is such a gorgeous woman.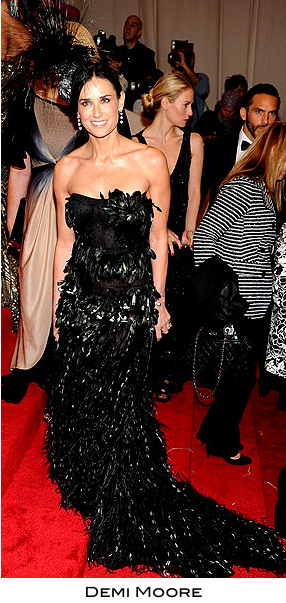 Mary Kate Olsen, with a vintage design from Givenchy was just not appropriated, that look is more to go to the beach or to an informal party.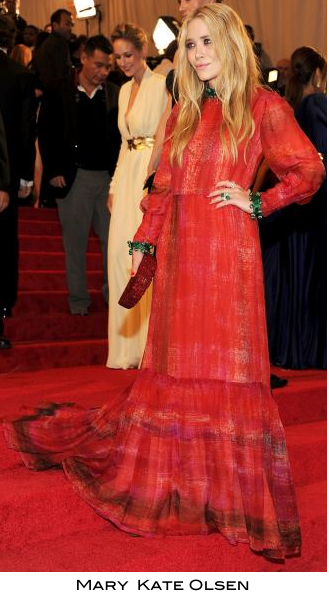 Naomi Campbell with an Alexander McQueen, suffered from the same "too much" effect as Demi Moore. That dress (which is amazing) with another hairstyle could have been perfect.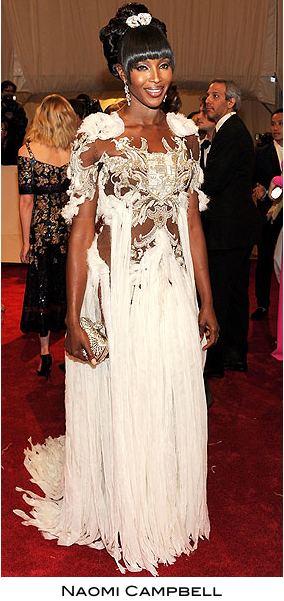 And last but not least, Kate Hudson with a design from Stella McCartney, who was just perfect since she is very pregnant. I always say that you can look amazing at any time!

Did you see how many Stella McCartney dresses? Maybe I should write a post about this designer …
If you want to know more about the event visit Vogue.com.
See you soon!
Fabiola
This post is also available in: Spanish