I don't know why coming back from a holiday is always tough, and specially in my case it's even worst because I really relaxed during my holidays, I relaxed so much that I am writing a week later, my very first post of 2012. Better late than never! Don't you think? What do you expect about his year? They say it will come full of changes and energy and specially that the world will end the way we know it, I believe the theory that it will be a huge spiritual change where things will reallocate and rearrange.
So, in order to be ready to start this very interesting year, I suggest you to do a very good change that could help you to get rid of all the things that you don't need: clean your closet!
Here are some tips that may help you:
1. If you have things that you haven't used in one year, is time to get rid of them, don't keep things thinking that you will use them some day because believe me, that will never happen. Usually this kind of clothes are those that you bought planning to loose weight, but guess what? Usually the result is that you never lost that weight and you never wear it. You have to buy things on your size, your current size, and in the colors that look better on you, if not you will never wear them.
2. Get rid of everything that is faded, torn or very used, unless you want to use them for cleaning of painting your room.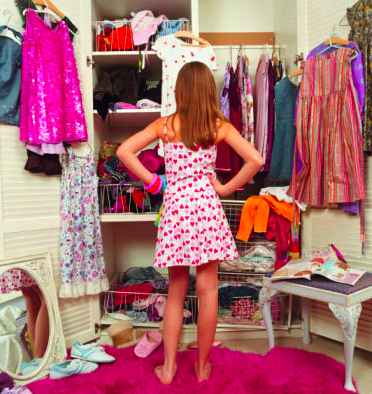 3. In order to make a better selection of your clothes, the best will be that you know your body the kind of clothes that are better for you, and also the colors that look best on your skin, so, choosing your daily outfit will be a no brain because everything will fit you. Then, I recommend you that if you are not completely sure it's better to try on all the clothes that you have doubt about how it looks on you, and then decide if you will keep them or not.
4. When we talk about shoes is a completely different story because here it doesn't matter if you haven't used them for a year, because maybe that wonderful pair is perfectly fine and you don't have to get rid of it, keep using them for your special events. The only thing that you have to consider … yep, there is always something to consider, is how damage are your shoes in general, because if they are too used is better to through them out, remember that your shoes talk about your personality and your style, so try always to keep them perfect.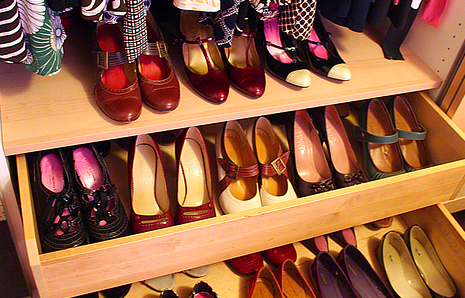 5. Once you finish deciding what to keep and what to toss remember that there are always people who needs clothes no matter if they are not completely perfect so give everything to your closest church or to people that you think may need help. Also, a very important point is to remember that you have to separate all those clothes that need any repair (hem, buttons, etc) and fix them before put them back in your closet.
The best of all these process is that at the end you will have more space in your closet to put new things and start 2012 with a lot of energy and style.
In case you would like to make a deeper change and not only change your closet but also your image, remember that I can help you just contact me and I can help you to change your image online or face-to-face all depends where you live.
See you soon!
Fabiola
This post is also available in: Spanish