Here I am again, I want to apologize for my long absence, almost 2 weeks … but I was away because I broke my legs and I am on wheel chair. I know it sounds worst than what it really is, but it's nothing serious because I have what is called a "stress fracture" which means that I just have smashed my bones it is not really broken. But still, I cannot walk because the bone heals just as a real fracture, and it is very painful. So … as you can imagine, the past two weeks I wasn't in the mood of doing anything.
So here I am again and I am going to present you a little summary of red carpets, events that happened during May: the MET gala (Metropolitan Museum of New York) on May 7th and the Cannes Film Festival from the 16th to the 27th of May.
First lets talk about the MET gala, this year was to celebrate the opening of the exhibition called "Schiaparelli and Prada: Impossible Conversations".
As you can imagine, there was a big variety of styles among the dresses that used the celebrities but let's talk first about the long-tail dresses.  The best for me was the one from Renée Zellweger and the worst was the one from Beyonce who is back in her size but I think it was too much transparency for her curves.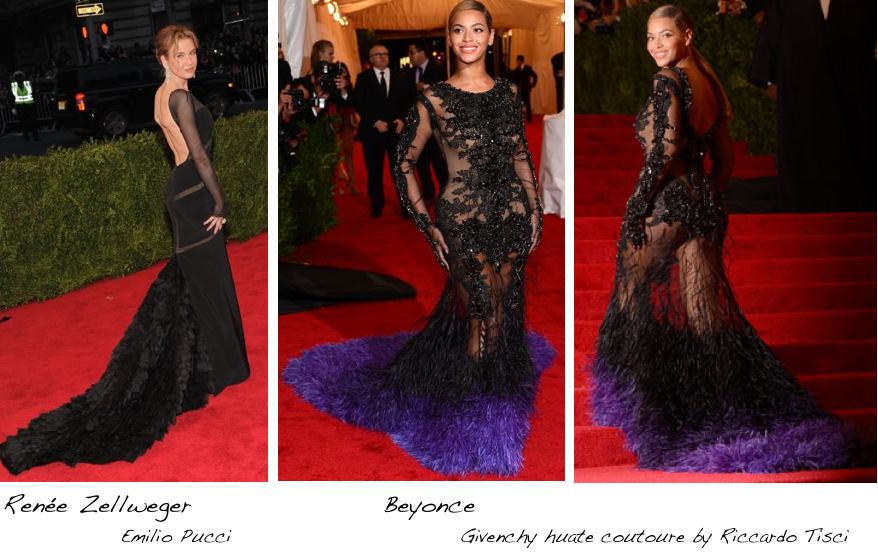 Some of the best dresses for me were the ones from Camilla Belle, Claire Danes, Cate Blanchett and Marion Cotillard. The first two dresses were very elegant and classy in white and nude, love the hair, the dress and the whole outfit.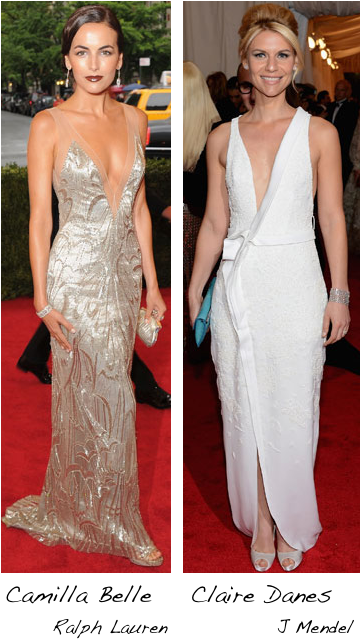 Cate and Marion used black but again, totally elegant and as you can see Marion is using transparencies but just in the right places.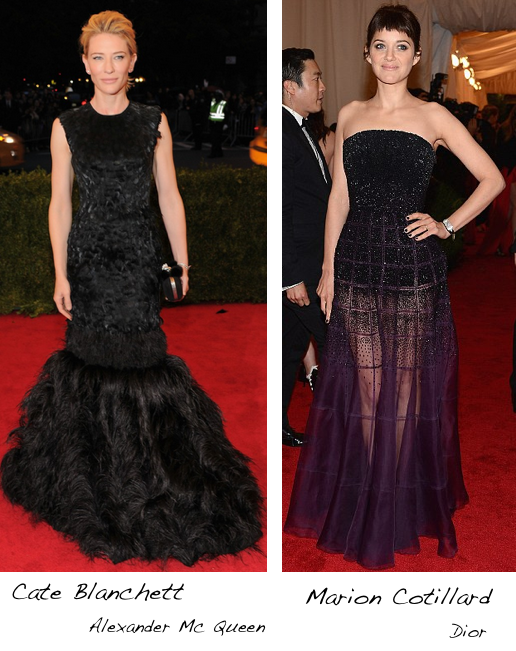 Regarding the Latin girls, this dresses were great! As usual Sofía Vergra showed her great body, and Eva Mendes and Gwyneth Paltrow (who is too thin!) made a little tribute to the designer from the exhibition of that night.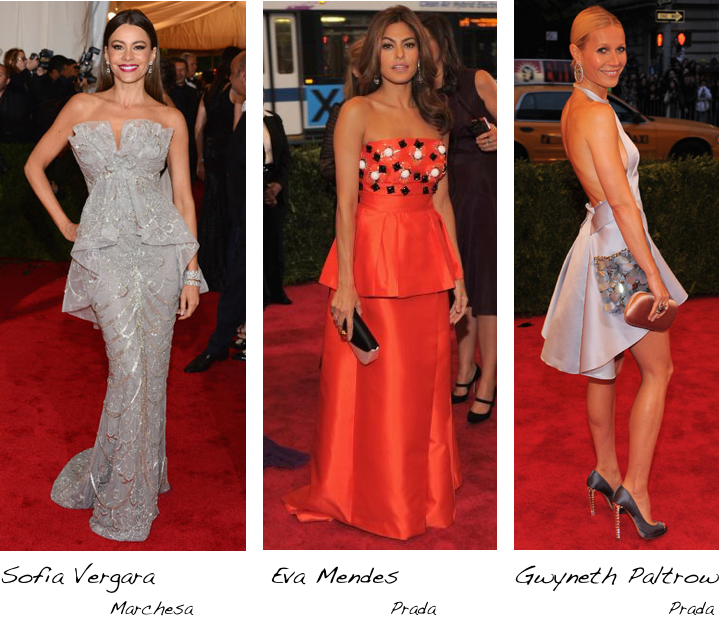 These three actresses are usually among the best dressed in every event, but this time I think none of them chose the right option. Cameron Diaz used a dress that made her very square, no waist. Sarah Jessica Parker used Valentino but from the last century, not at all sexy as she usually is. And Scarlett Johansson forgot to stop in the hair dresser before arriving there, and that dress … not the best.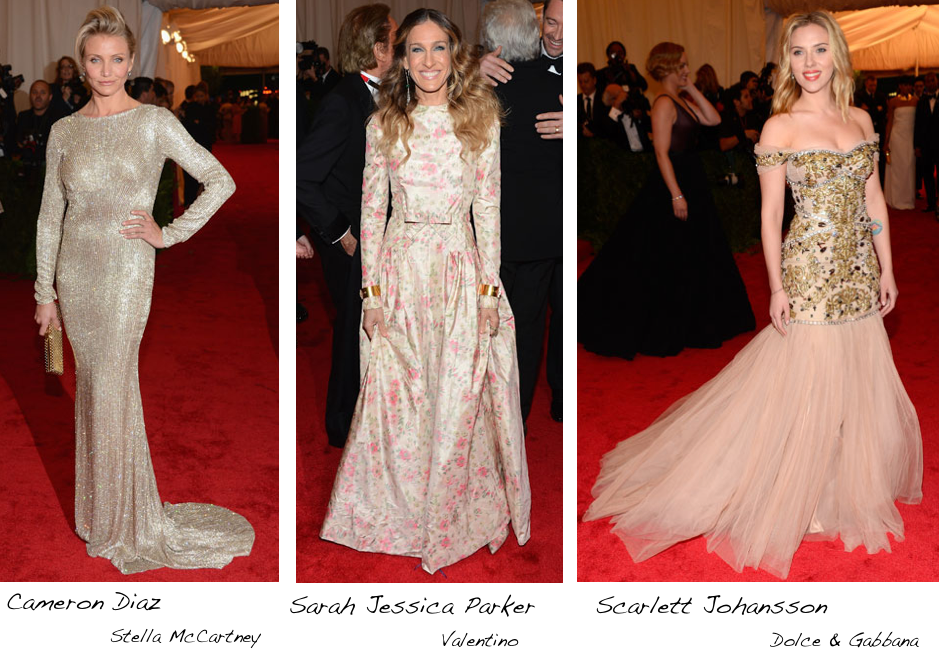 Now the horror – show, here are the worst dresses from my point of view. The worst was the one from Mary-Kate Olsen and even worst is that she designed that, and that hair, what was she thinking? Christina Ricci had a very nice dress with out that thing on the back, is bigger than her, and looks funny. And Karolina Kurkova who has such a great body, chose to use this "mermaid" dress which left me … speechless.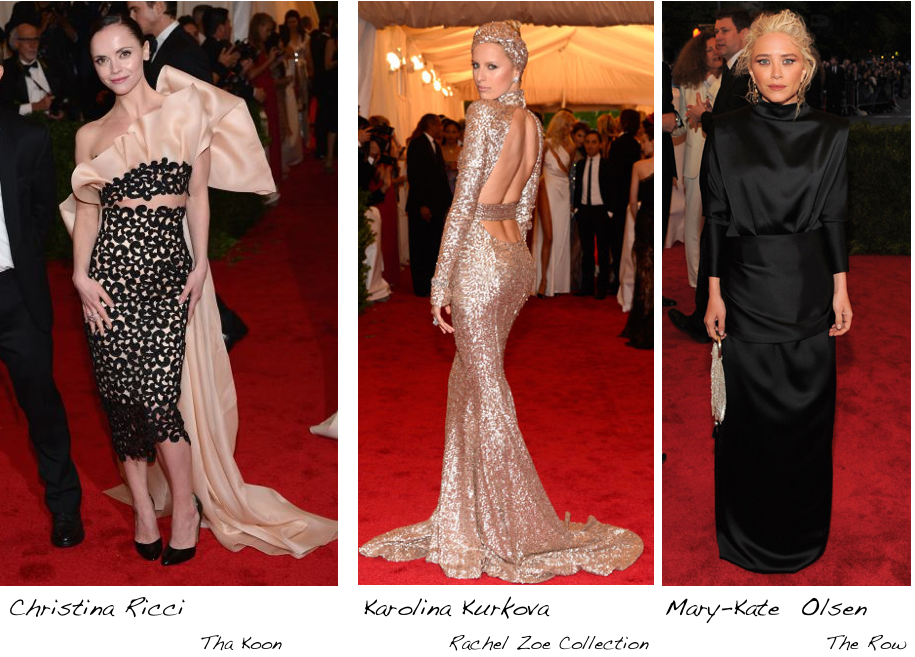 Now lets talk about the Cannes Film Festival, as every year during the festival there are a lot of events to promote the movies and short films that were in the competition.
The first person that I want to present you is Diane Kruger, she was jury this year and I just love her outfits which as you can see are completely different for each occasion, she kind of become a chameleon, her looks were very different each time.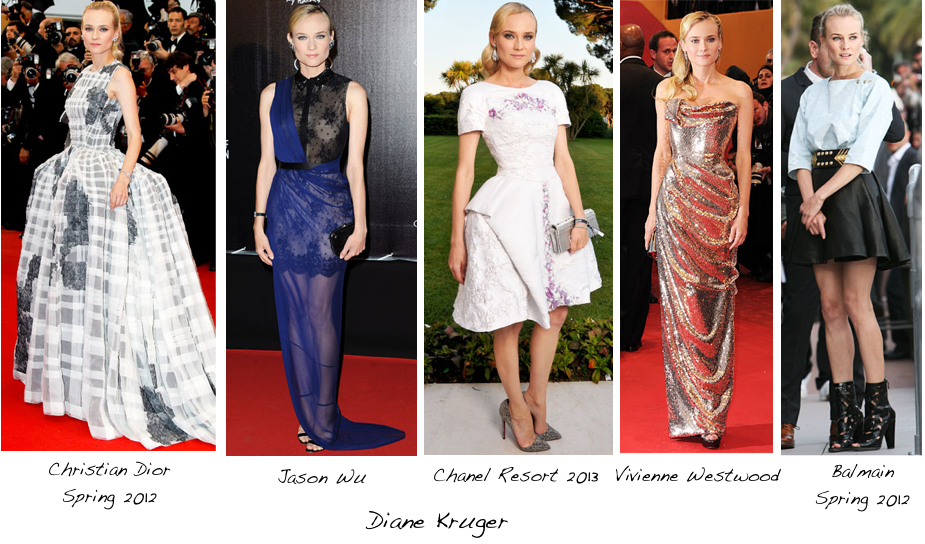 Eva Longoria and Salma Hayek were invited to the event and both left a very good impression with her looks. For me this year Eva was one of the best dressed of the festival, as you can see she looked stunning in the red carpet.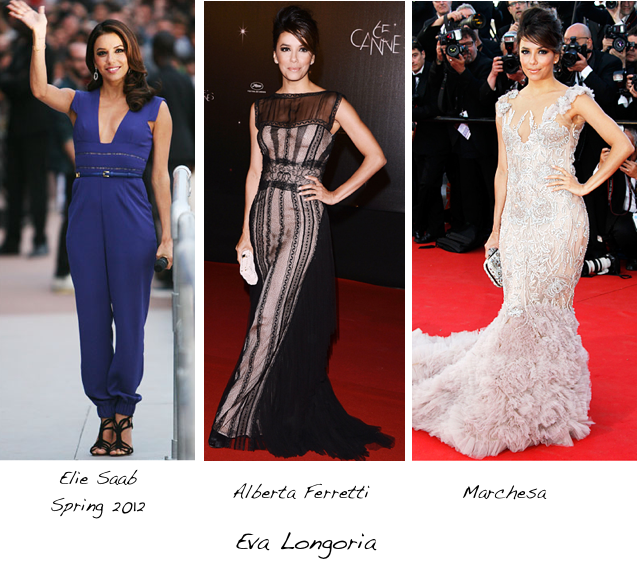 Salma looked good but something was wrong, don't know if it was her make-up, she was not as pretty as she usually is.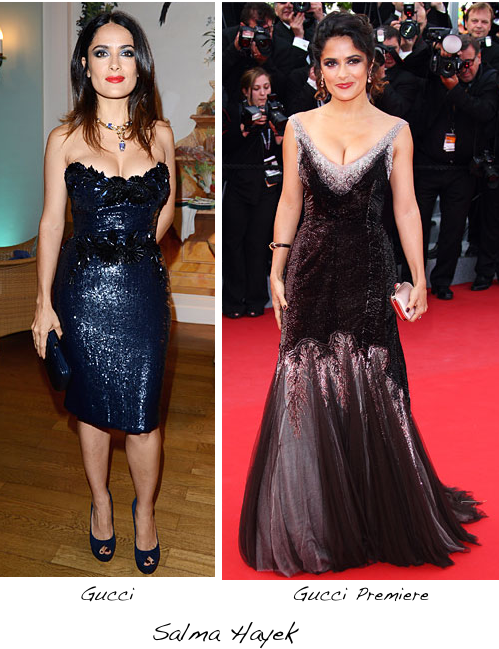 One of the biggest deceptions for me, regarding her outfits, was Nicole Kidman. Look at her tinny little body and her plastic face, what happened to her? She used to be perfect, so beautiful … and now she looks weird. Nevertheless her movie "The Paperboy" caused a great impression among the jury and critics, which showed that she is still a great actress but please stop the botox and the diets!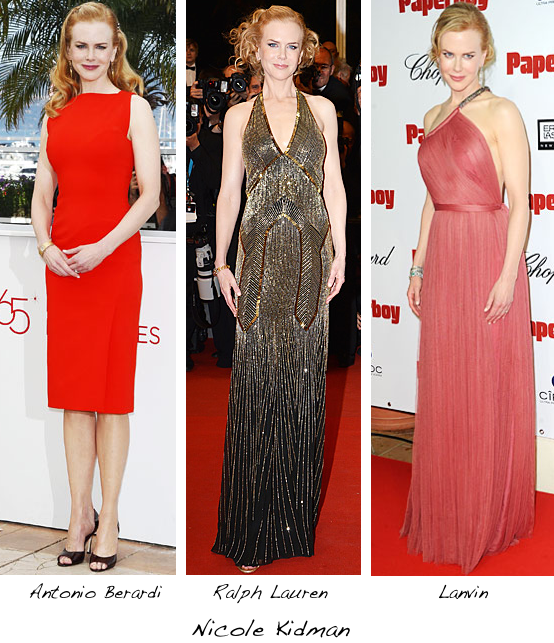 Any way, hope you enjoyed this red carpet summary, and I promise to be back every week as I used to be, but now and for the next month …. from my wheel chair.
See you soon!
Fabiola
This post is also available in: Spanish