This is the accessory that you will always want to have in your closet, it complements what ever you are wearing, men and women can use it and the best is that there are thousands of colors, shapes and designs.
What am I talking about? I am talking about one of the things that I use more than anything: scarves. If you are not using that until now, there is always a good time to start using it!! It will help you a lot to giving some color to any outfit that you use.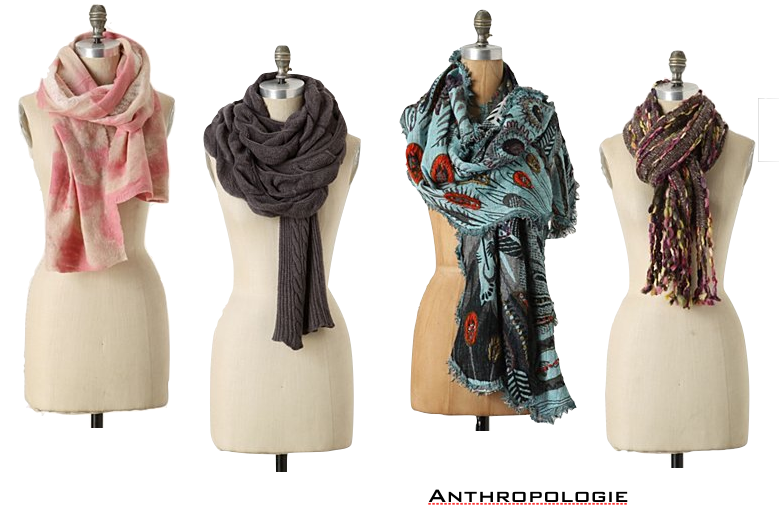 The magic of this accessory ,is that it can be use  at any time of the year, since there are made in different fabrics to be adapted to the weather. Scarves will never be out of fashion, but there are some tips that you should know in order to always create a great complement to your outfit.
1. When you choose a scarf, always try to create contrast or to make a good combination with what you are wearing. Avoid using the same color of your outfit.
2. If you have a short neck, do not tie scarves under your chin it will look shorter.
3. Thing and long scarves around your neck will help you to appear taller and slimmer.
4. If you are using the scarf inside the blouse, be sure to use the correct size to avoid a huge thing under your chin, or a bundle inside your blouse that will deform your bust.
5. Try to choose the right fabric (thickness) for each occasion and season.
6. Petite women should not use big scarves because they will look shorter.
7. Oversized scarves are ideal for a cold day since they not only cover your neck but also your shoulders.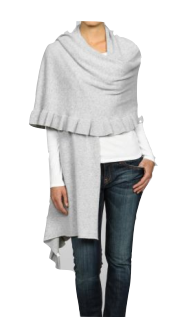 8. If you are a man, you can use a thin scarf around your neck not too tight. For the winter scarf, fold it on half and then tie it around your neck and pass the ends through the circle created when you folded it.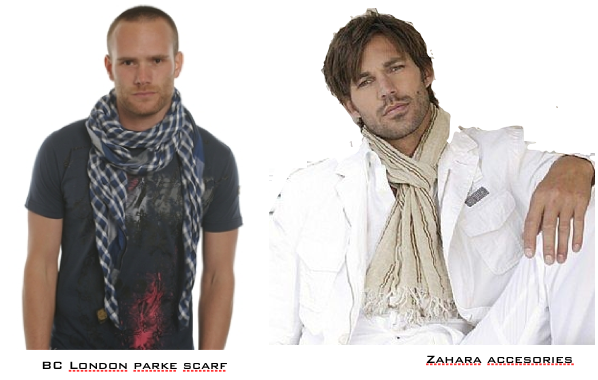 One of the advantages of this accessory is that you can always use a thing scarf as a belt or as a bandana in your head, that's why is so handy!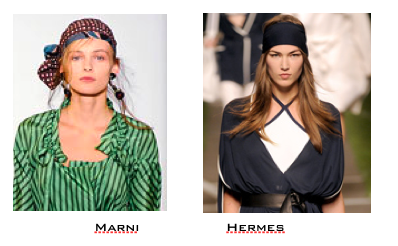 No matter the season that you are, spring or autumn, use it as much as you can. Scarves will always give a special touch to your look. I use them all the time; my favorites are the thin and very colorful.
See you soon!!
Fabiola Silva
This post is also available in: Spanish