Last weekend we had a previous of what is going to be the winter here in Buenos Aires. It was freezing! So, with out giving too much of a thought, we just pull out from the closet the coat and the gloves. And since it was very cold outside, I went to the mall to see what can we buy here in Buenos Aires for the season.
I have to say, that I found a lot of great things, but I was quite shock with the prices, what is going on??? Everything is very expensive! And it is not that I just like to complain, comparing the prices with other countries is crazy here.
I have always being amazed with the originality of the Argentinean designers, it is completely different from what you can buy in Miami (where all of the Argentineans love to go for shopping), but I really believe that his time the price they are charging is quite expensive.
Now, you have to know that the mall was packed … and the reason of that was that in every single store you could find credit cards promotions that give you discounts of 25 to 40% and also you can pay in 3 installments with out interests. So, as you can imagine, that is the way that everybody buy and I guess that is the only way until the crisis pass.
So, after complaining about the prices, I am going to tell you about the fun part of my visit to the mall. I found great variety of design and color, and this time I will show you the maxi-dresses that I found in almost every store and it seams to be a must for the season.
First let's see the designs of Maria Cher, she uses light fabrics and woven dresses. Her style is very elegant but not classic, she always includes some details that make her clothes kind of irreverent.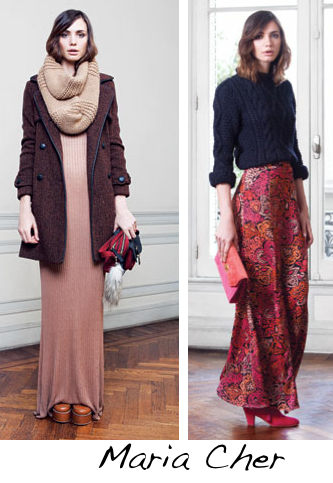 Vitamina use printed gauze for this model and they mixed it with a sweater of an original print. For those who are afraid of mixing prints, look at this example and how good it looks.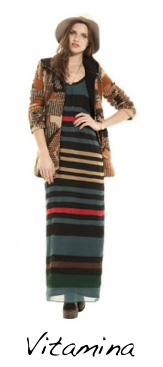 Rapsodia is a brand that always mixes color, textures and prints in their designs. The style of their collection is a mix of hippy and Indian. Here we can see three examples of maxi-dresses with different accessories. I specially love the leather jacket.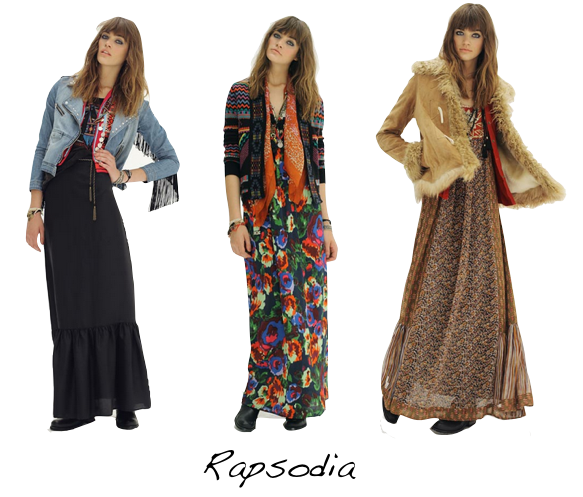 Wanama present looks more hippies but they're almost a tribute for the Indians of North America. The prints and colors are fun and again, here we have another interesting mix of prints, look at the dress with stripes and the scarf with animal print. As you can see here is a maxi-sweater, it is not exactly a maxi-dress but I just loved it!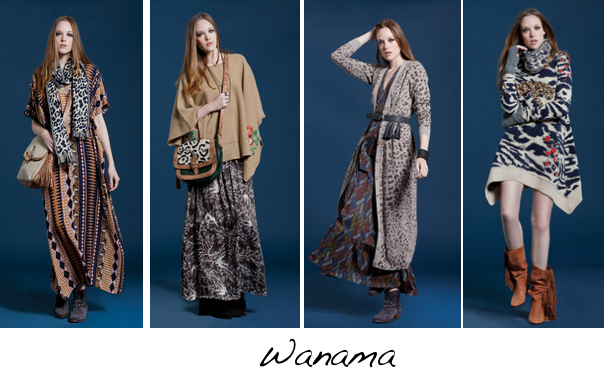 With this little mall-tour, you can have an idea of what you can find in Buenos Aires. As you can see there is a big variety of designs, fabrics and prints and it's definitely a trend the long skirts and maxi-dresses which are good to protect us from the cold and also to help us to hide all the extra pounds of the little sins that we eat to stand the cold!
Have a great week!
See you soon!
Fabiola
This post is also available in: Spanish