February 25th, 2014
A couple of weeks ago I went to Argentina to reconcile myself with that beautiful country that gave me so many things in my life. As you might remember, the last time I was there (July 2012), I had the accident that put me in a wheelchair and then I had all the knee problems that just finished last November. After all those memories, you can imagine that this trip was full of emotions, some paperwork at the bank to cancel some accounts, and the wedding of a very good friend! (Thanks Maca!).
Once I finished all the paperwork at the bank, I decided to walk around the city and get ready for the wedding, but of course, among my activities was to go in a mall and check out the stores. I wanted to see what was on the stores in Buenos Aires, because usually fashion, originality and design is what prevail.
I saw a lot of things, I was impressed with the prices of everything, it was very expensive!! But something that grab my attention was the platform shoes, and I am not talking about the typical platform that we know here in Mexico, I am talking about real big platforms that go all over the shoe. Of course, I couldn't resist and I bought a pair, and I am very happy, they are amazingly comfortable and super cool!!
Here some examples of what I like the most: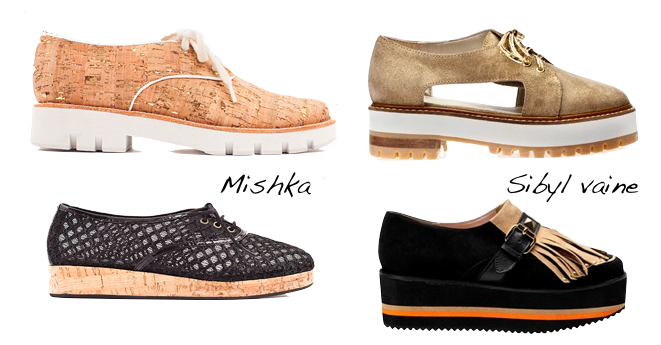 Something more formal


Sandals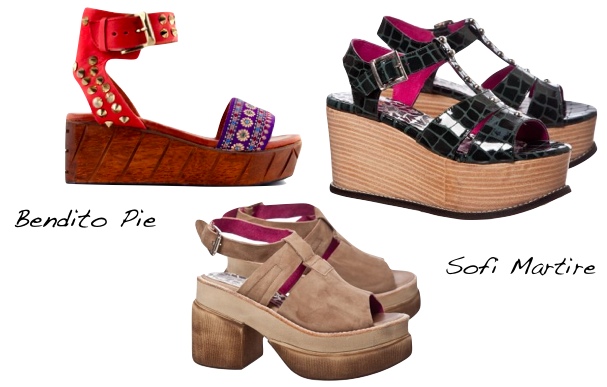 For us that live in Mexico, this kind of shoes is not that easy to find, but I have here some options, not as fun as the once in Argentina, but these could work:

Have a great week!!
See you soon!
Fabiola