October 23rd, 2013
The ELLE magazine has been the center of a lot of controversy since the launch of their November issue "The women in Hollywood Issue" where Melissa McCarthy is on the cover using an oversized coat and a big hairdo, that covered half of her face. As we all know, and if you don't know I will tell you, Melissa is a person with overweight that always looks amazing because she always knows what to wear and she shows her body with out any issue. That's why the press is making so much noise about the ELLE cover, because they considered that Melissa body was "covered".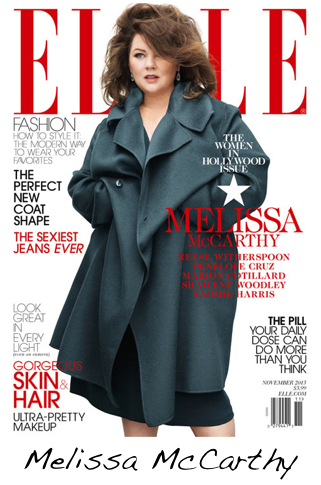 Yesterday Melissa finally responded to the press, saying that she chose the coat because she considered it was perfecto for the autumn season and she just loved it. As you can imagine, the press is getting crazy with the problem, and some of them defend ELLE magazine, others are against it, and defend Melissa, either way there is a lot of buzz that I am sure don't mind neither ELLE or Melissa.
I decided to talk about this situation, because it was interesting that few weeks ago the press criticized Miley Cyrus because she appeared completely naked in one of her videos (Wrecking Ball), and now they are criticizing Melissa for cover her body … I don't get it …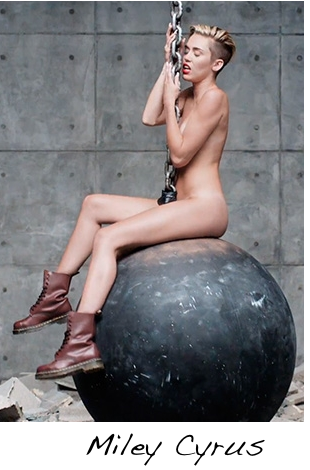 The important thing is that it doesn't matter if you are thin as Miley, or chubby as Melissa, the important thing is that you are happy with your body just the way it is, so you will get dress to pull out the best from you it will show your personality. Of course, as I have mentioned in other posts, if you are not happy with your body then you should do a diet or some exercise … but the objective is to be happy with who you are, there is always a way to look amazing, showing our style and personality.
Here are some tips so you can look spectacular, if you have more curves than Miley, it doesn't matter your size:
1. If you have more volume on your stomach or hips, you have to move the attention from there, a great example is Melissa, have you seen her eyes and her pretty face? Why to focus on her body if she is so gorgeous? The objective is to create a clock shape, so your thinner parts will be accentuated looking longer and thinner. A good start of this is to separate the space between your bust and your waist. The empire cut is the best for his, because then the focus will not be on your hips. It is quite obvious what I am about to say … but you will have to wear the right underwear so everything is on its place. You can even consider wearing shapewear, nowadays you can find a lot of discrete versions that always help to make a better shape.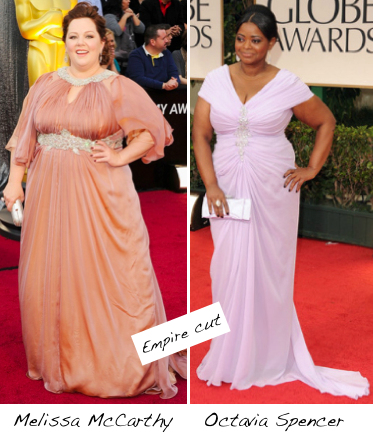 2. Do not hide your body under oversized clothes, just like Melisa in the cover of ELLE, that will make you look shapeless. The objective is to create a balanced figure, always trying to accentuate the thinner part of your body. This balance applies to every single body type. Also remember that the skirts should have knee length maximum.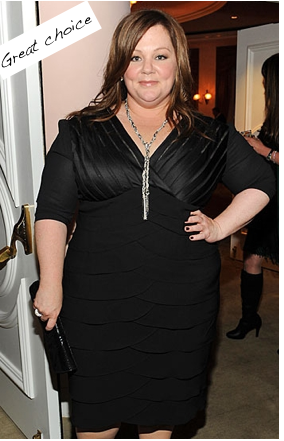 3. Some fabrics are very thin, so they are not flattering to your body since they just don't have any shape, so try to avoid them.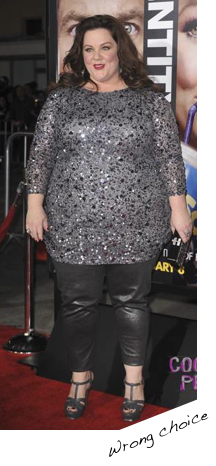 4. The colors are very important, warm colors or fabrics with a lot of pattern can make you look wider, so it's better to use cold colors, that way your silhouette will look thinner and longer.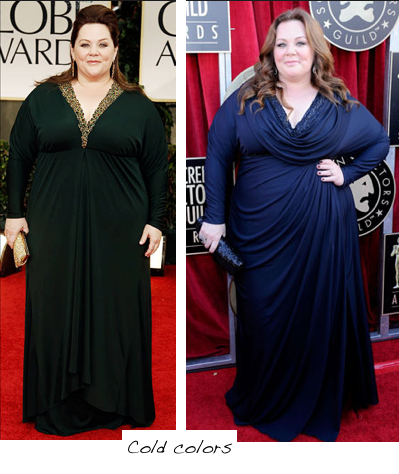 5. High heels always help to your figure, so remember always to use at least half heel.
Hope this tips are helpful for you, if you have curves you should show them, and if you don't have any, you should wear clothes that make you look like if you have them! ☺
See you soon!
Fabiola